*This post may have affiliate links. For example As an Amazon Associate I earn from qualifying purchases, which means if you purchase something after clicking a link I may receive commission (don't worry, there's no extra cost to you). This helps support the work I put into the site.
The Asus Reco is an interesting proposition, being the offspring of a dash cam and action cam.
The result is a multi purpose camera that aims to record you travelling to your destination and then join you on your adventure while the car stays in the car park.  A nice feature of the Reco is that when transitioning from in to out of car use it automatically changes the recorded orientation so you don't need to worry about footage being upside down.
The unit itself looks sort of like a DSLR camera lens and it has the solid, premium, feel of good quality camera equipment.
Controls are kept to a minimum, there is just a power button and emergency record button.
There is no screen on the unit, instead you'll need to use the companion app to check the camera view.
Rather than a quick release mount the Reco features a standard camera tripod thread and needs to be screwed onto the included windscreen mount. This would be fine if the camera stayed in the car, but as it's designed to be taken out constantly screwing and unscrewing it becomes rather a pain.
As well as the screen mount you also get a long USB cable for powering the unit in the car and a shorter cable for putting photos and videos off the camera.
To get setup you'll need to download the companion app and connect to the camera via a WiFi network created by the Reco.  The app controls the Reco settings and there are lots to look over so it's worth spending some time checking them out.
Interestingly Asus provide the option to backup footage to an online account via your mobile phone (again this is setup in the app), so in the event of the camera detecting an emergency it is hopped your mobile will be able to upload footage so even if the camera and memory card become damaged the footage is saved.
Once connected you can live stream footage from the app, very useful when initially positioning the camera to ensure it's got a good view.
This is also handy when you take the camera out of the car and you can use the app to control the camera taking video, photos or time lapse. Disappointingly the time lapse feature only triggers photos to be taken, it doesn't create a time lapse video, and so you'd be left with hundreds of photos to manually create a timelapse with.
Photo quality is OK, the colours were a little washed out and photos are not crisp or detailed so it's unlikely to replace your mobile unless you're after a wide angle shot.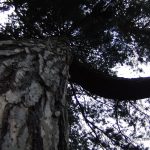 The other side of the Reco is use as a dash camera.  It fairs a lot better as a dash camera, with good video quality and a good wide angle shot that takes in multiple lanes of traffic.  The Reco can also record sound and it picks up voices in the car very clearly.
The Asus Reco is an OK bit of kit, it feels really well made but as a 2-in-1 there are niggles that dedicated dash cameras or action cameras don't have.  Given the price you could just as easily get a low cost dash cam and action camera with money left over, although it's likely these would be of a lower build quality.
Available from Amazon UK: http://amzn.to/2b4wowy
Asus Reco Smart Dash Camera Video Review
1080P 60fps Front And 1080P Inside Dashcam N2 Pro Uber Dual Lens Dash Cam Infrared Night Vision 2 5K 1440P 30fps 310 Degree Car Camera 24 Hours Motion Detection Parking Mode External GPS Uptodat
Buy Now
Amazon.co.uk
Features
Based on the powerful NT96660 CPU, advanced Exmor IMX323 sensor (inside car camera) and OV4689 (front car camera) image sensor, the dual 1080P dash cam simultaneously captures the road front (170°) and inside the cabin (140°) in crystal details at dual 1920x1080P 30fps.
Advanced IMX323 sensor, F2.0 6-glass lens interior facing cam plus 4 IR LED lights greatly enhances night vision inside car at low light environment, making your driving more safer at night. F1.8 6-glass lens front facing cam and unique HDR video system automatically balance the light and dark areas of the video. Simply toggle the night vision modes by short pressing the power button.
Motion activated parking mode makes the dual car camera to auto record once the front or inside camera detects motion. Auto start and record when the ignition sparks up. Auto LCD OFF timer ensure you won't be disturbed by another glowing rectangle.
Seamless Loop Recording overwrites the oldest footage with the newest upon filling a card to capacity. Variable sensitivity G-sensor auto detects a sudden shake/collision and emergency locks the footage to "Event File" to prevent that video from an overwrite.
We will take care of every customers problem. If you have any questions, please do not hesitate to contact us. We will reply within 24 hours.