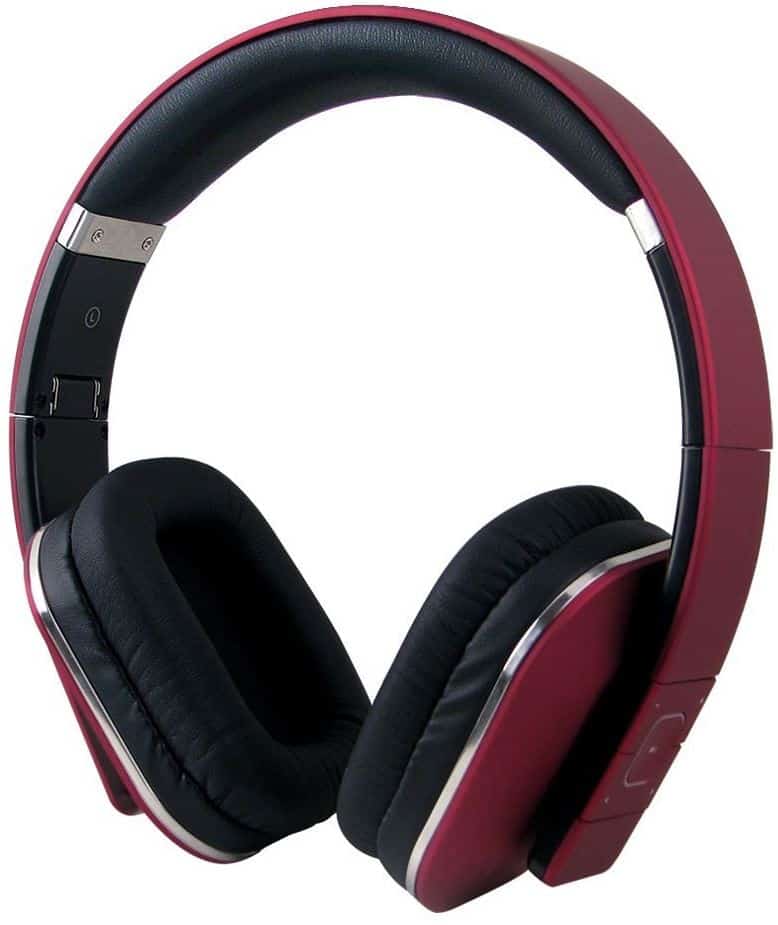 *This post may have affiliate links. For example As an Amazon Associate I earn from qualifying purchases, which means if you purchase something after clicking a link I may receive commission (don't worry, there's no extra cost to you). This helps support the work I put into the site.
The August EP650 Bluetooth Headphones offer excellent sound and they give you a lot more freedom than when getting tangled up with wires.  If you've not tried wireless headphones you'll be surprised at just how much better it is not to have a wire trailing down and getting in the way of things, and you'd certainly be happy to do some exerciser while wearing these.
Setup of the August EP650 headphones was really simple, the instructions tell you everything you need to know. Once paired your device (in my case a mobile phone, but could easily be a tablet, laptop or PC) can automatically reconnect without needing to go through the pairing process again.
The design is very lightweight considering it contains a battery. They are very comfortable and they don't move around much at all. They can fold down for storage/transportation and the red colour (other options available) looks fantastic.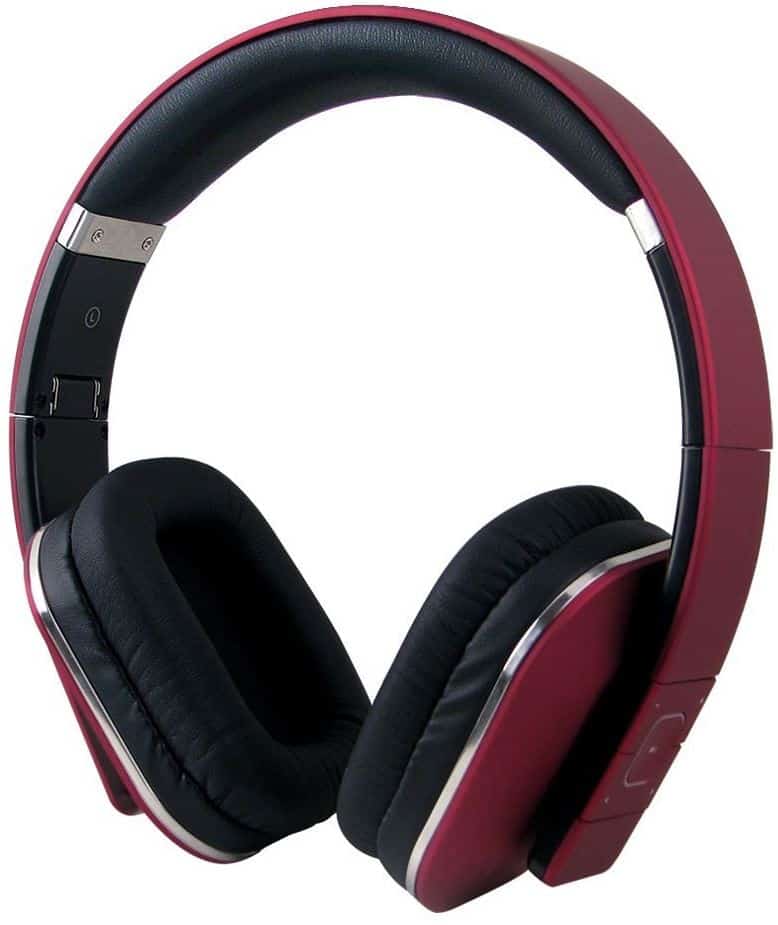 Perhaps the most important thing is that the sound quality is excellent.  Music has a nice depth to it and the headphones offer a good bass as well, no tinniness from these cans!
Controls are simple, the August EP650 headphones have just 5 buttons on the right hand ear. You can play/pause, adjust the volume, and skip back and forwards. The play/pause button also acts as a call answer button and is easy to find when wearing the headphones, however the other controls are easy to miss and could do with a small bump so you know you're on a control button.
If you plan on using these as wired headphones you can do so with the included 3.5mm to 3.5mm wire. They're charged via USB and the charging cable is also included.
Bluetooth range is also excellent, far better than expected. As a test the paired mobile was left downstairs and the music was still playing when the headphones were taken upstairs, so you'll have no issue if you pop you phone in a bag away from the headphones.
Great set of headphones for the price, and if you've never had bluetooth headphones before I think you'll love the wires free experience.
Available now on Amazon UK: http://amzn.to/1nDsj0O and Amazon com: http://amzn.to/12sorew

Folding Over Ear Headphone Case - August BAG650 - Travel Bag for EP650 and EP640 Bluetooth Wireless Stereo Headphones
1 new from £9.95
Free shipping
Features
Standard Size Bag - Compatible with almost any over ear foldable wireless headphones
Hard Case with Zipper Fastening - For added security and stability in transport
In Lid Storage Mesh - Store your cables and accessories whilst on the go
Stereo Headphone Travel Case - Protect and store your Bluetooth August EP650 and EP640 Headphones
August EP650 Bluetooth Wireless Headphones - Custom Sound Control with Android/iOS App and Bluetooth v4.2, NFC and aptX LL Low Latency, Silver
2 new from £41.60
Free shipping
Features
WARM RICH SOUND - Imagine music from your mobile sounding BASS RICH, with clearly DEFINED TREBLE, these WIRELESS HEADPHONES use 50mm driver units to provide optimum sound quality from any source.
COMFORT FLEX DESIGN - Experience the ultimate in comfort, LIGHTWEIGHT, with thick and luxurious padding, an EXTENDING HEADBAND and comfort flex earcups, these over-ear headphones are a pleasure to wear. Even for all day use.
BLUETOOTH V4.2 APTX LOW LATENCY FOR AUDIO AND VIDEO IN SYNC - Enjoy your favourite late night TV shows and movies without disturbing the house, these aptX LL Bluetooth headphones pair in seconds to your TV or Bluetooth transmitter without any noticeable delay between picture and sound.
SWIFT PAIR BLUETOOTH - Just tap your phone to the NFC connector or pair through settings to be listening to your favourite tracks in seconds. And for non-Bluetooth devices 3.5mm WIRED AUDIO IN makes these great headphones compatible with almost anything.
CUSTOMISABLE SOUND - Use the dedicated Android or Apple AUGUST AUDIO EQ app to tune these Bluetooth headphones just the way you like, their premium driver units can reproduce any sound stage you dial in without losing fidelity
August EP800 TWS Earphones with Portable Charging Case - Bass Rich Bluetooth v5.0 Wireless Headphones - IPX6 Waterproof/DSP Noise Reduction with Microphone / 25h Playtime/Stereo TWS Mini Earbuds
1 new from £32.95
Free shipping
Features
portable power – the 550mah portable charging case allows for 25 hours of battery life and 5 full charges - 1.5 hours of charging allows for five hours of playback and talk time
multi function button - use the earbuds to skip, pause and rewind tracks on the move - answer and end calls at the click of a button
automatic reconnection - the latest bluetooth 5.0 chipset provides strong connectivity and instantly connects with the previous device the buds paired with
dsp noise reduction - integrated directional microphones capture your voice while minimising background noise and interference - enhancing your calling experience
enhanced comfort – the ep800 soft interchangeable silicone earbuds ensure comfort at all times - light earbuds (3.5g) allow for a snug discrete fit