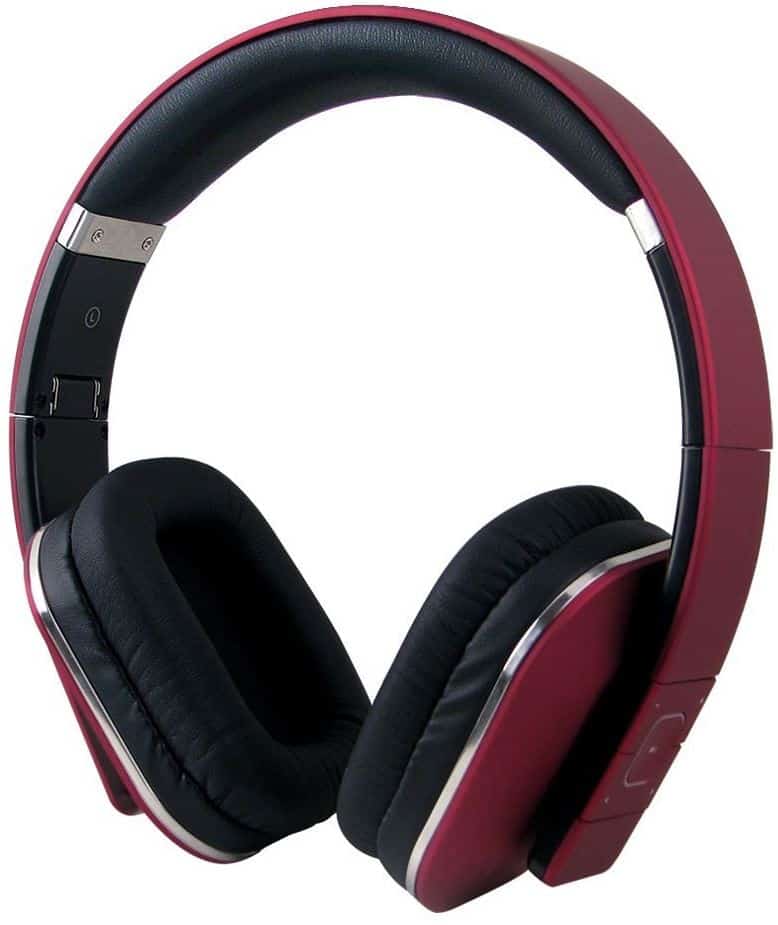 The August EP650 Bluetooth Headphones offer excellent sound and they give you a lot more freedom than when getting tangled up with wires.  If you've not tried wireless headphones you'll be surprised at just how much better it is not to have a wire trailing down and getting in the way of things, and you'd certainly be happy to do some exerciser while wearing these.
Setup of the August EP650 headphones was really simple, the instructions tell you everything you need to know. Once paired your device (in my case a mobile phone, but could easily be a tablet, laptop or PC) can automatically reconnect without needing to go through the pairing process again.
The design is very lightweight considering it contains a battery. They are very comfortable and they don't move around much at all. They can fold down for storage/transportation and the red colour (other options available) looks fantastic.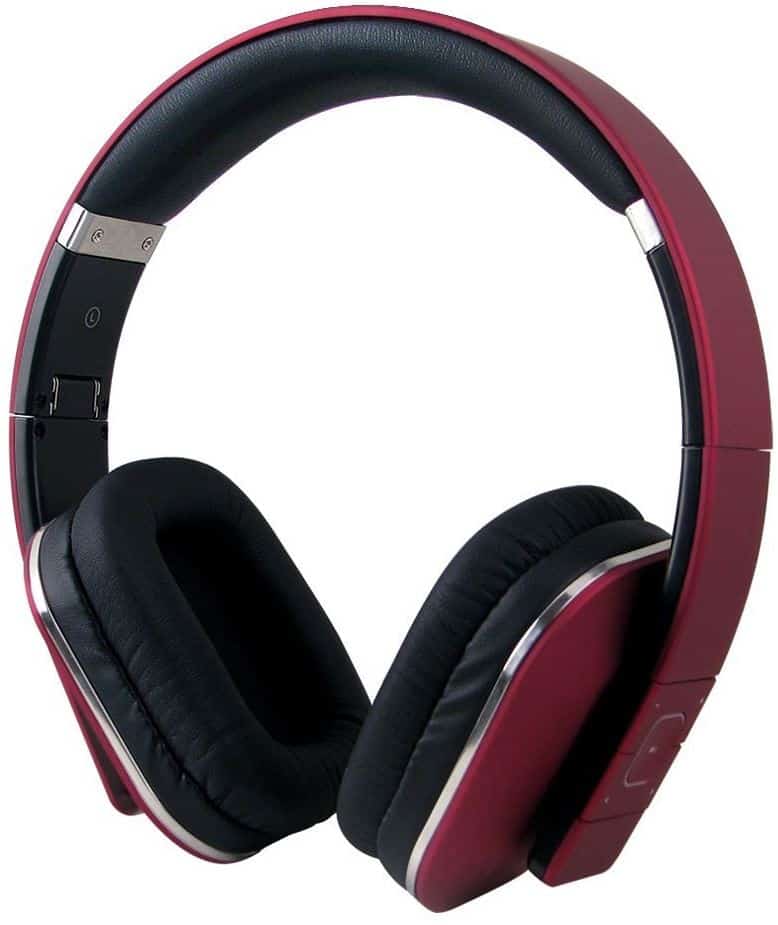 Perhaps the most important thing is that the sound quality is excellent.  Music has a nice depth to it and the headphones offer a good bass as well, no tinniness from these cans!
Controls are simple, the August EP650 headphones have just 5 buttons on the right hand ear. You can play/pause, adjust the volume, and skip back and forwards. The play/pause button also acts as a call answer button and is easy to find when wearing the headphones, however the other controls are easy to miss and could do with a small bump so you know you're on a control button.
If you plan on using these as wired headphones you can do so with the included 3.5mm to 3.5mm wire. They're charged via USB and the charging cable is also included.
Bluetooth range is also excellent, far better than expected. As a test the paired mobile was left downstairs and the music was still playing when the headphones were taken upstairs, so you'll have no issue if you pop you phone in a bag away from the headphones.
Great set of headphones for the price, and if you've never had bluetooth headphones before I think you'll love the wires free experience.
Available now on Amazon UK: http://amzn.to/1nDsj0O and Amazon com: http://amzn.to/12sorew

Folding Over Ear Headphone Case - August BAG650 - Travel Bag for EP650 and EP640 Bluetooth Wireless Stereo Headphones
2 new from £9.95
Free shipping
Features
Standard Size Bag - Compatible with almost any over ear foldable wireless headphones
Hard Case with Zipper Fastening - For added security and stability in transport
In Lid Storage Mesh - Store your cables and accessories whilst on the go
Stereo Headphone Travel Case - Protect and store your Bluetooth August EP650 and EP640 Headphones
Bluetooth Transmitter Wireless Music Audio by GOgroove with 3.5mm AUX Jack Plug and USB Rechargeable Battery - Works with Mpow Swift , August EP650 , Bluedio HT and More Bluetooth Headphones/Headsets
1 new from £18.79
Free shipping
Features
COMPATIBILITY - Works with an extremely wide array of devices including TVs, MP3 players, computers, stereos, CD players, tablets, laptops, etc.
3.5MM JACK - It turns any device with a 3.5mm audio-out jack into a Bluetooth-capable music streaming solution! Great for Apple, Samsung, Sony, LG, Sharp, Toshiba, Panasonic and more!
A BLUETOOTH TRANSMITTER - Serves to pair and sync any non Bluetooth device with your Bluetooth-enabled headphones, headset, or speaker system.
FEATURES - Portable, USB-rechargeable design goes anywhere - just charge in any standard USB port and enjoy 10 hours of audio playback!
BUY WITH CONFIDENCE - Backed by a 3-Year Manufacturer's Warranty and responsive customer service.
Aircharge Official Made for IPhone (MFi) Certified Wireless Charging Protective Case for iPhone 6/6S. White
2 new from £38.73
Free shipping
Features
[Compatibility] Conveniently charge your iPhone 6/6S without plugging it in. Certified by Apple (MFi)
[Easy use] Once the case is installed on your iPhone, simply place the handset on any Qi wireless phone charger
[Minimalist design] Lightweight and slimline design minimises phone bulk
[Advanced technology] Qi certified case conforms to high build quality and safety standards
[Protection] Durable materials protect your iPhone from damage