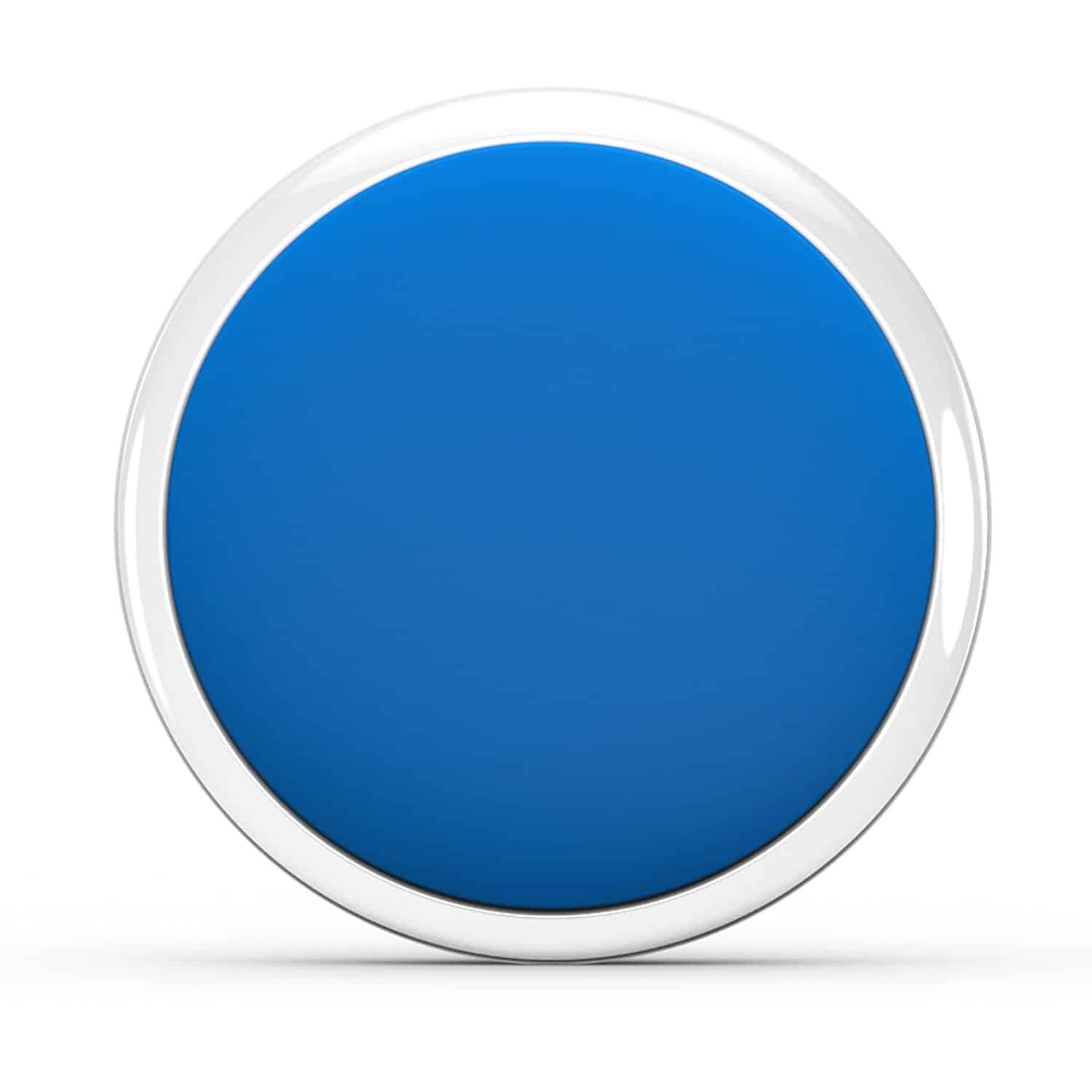 *This post may have affiliate links. For example As an Amazon Associate I earn from qualifying purchases, which means if you purchase something after clicking a link I may receive commission (don't worry, there's no extra cost to you). This helps support the work I put into the site.
The Blue Maestro Tempo Disc is a tiny pebble like gadget for recording temperature, humidity and due point data, similar to the SensorPush.  It's only slightly larger than a 50p coin and it's powered by a CR2032 battery.
Looking at the Tempo Disc there isn't much to the hardware, it's just a nice looking little device.  It's small and doesn't weigh much so it can be placed in a wide range of locations, from a large room down to a small box.
The hardware collects and stores the data which is accessible via an Android or iOS app.
Connecting via Bluetooth, the app allows you to view the currently reported readings for each of the measurements, a high, low and average reading and the highest and lowest reading ever recorded.
There isn't anything else to the dashboard of information, to get further information you can either view the data plotted on a graph or you can view the raw data in a table.
If the restrictive size of a mobile screen is a problem for reviewing the data it can be downloaded to your mobile and exported as a CSV file, allowing it to be analysed on PC, for example using Microsoft Excel.
You'll likely want to do this as there isn't a great deal you can do with the data in the app.  The graph view is OK, but it doesn't show the date/time and you're restricted to viewing the graph in portrait mode.
The developers could do with checking out the Nokia Health Mate app for some inspiration.  That app also has to present a large amount of data recorded over time and it does so in a much better manner, allowing users to zoom in and out of the data, plotting a trend line and generally being a much slicker app.
The app dashboard also gives you information about the unit, listing the current battery level (which the manufacturers say should last about 9 months) as well as firmware version information and if airplane mode is on or off.
When new firmware is available the Tempo Disc is updated via the app, it was a simple process and something you can set off and leave the app to sort out. I was searching the Internet for places where I could buy Generic Clomid for a cheaper price. So, I found the site http://www.trendingdownward.com/clomid-clomiphene-online/ with a very cheap price and fast delivery.
The Blue Maestro Tempo Disc is a bit of a niche product, it's got a very specific use and it does the job well.  The hardware looks good and is the right size to be useful in a wide varity of situations, however the app could do with more work to make it useful and user friendly in presenting a large amount of data.  Although tricky to do Nokia Health Mate is one example and Google Analytics app is another example where large amounts of data can be well presented on a mobile device.
The Tempo Disc is available from:
– Amazon UK: http://amzn.to/2m8kNmP
– Amazon.com: http://amzn.to/2F2GDQx
Blue Maestro Tempo Disc Video Review