*This post may have affiliate links. For example As an Amazon Associate I earn from qualifying purchases, which means if you purchase something after clicking a link I may receive commission (don't worry, there's no extra cost to you). This helps support the work I put into the site.
Blueair, a world-leader in air purification, is launching a new intelligent air purifier to keep the air we breathe while inside the car as clean as possible. Designed for safety and tested to global standards, the new app connected Blueair Cabin P2i aims to rid the car of the harmful gases, particles and germs that we are exposed to when on the road.
Research by UK Parliament shows that the air in our cars is up to 15 times more polluted than on the road outside. This is due to the direct flow of exhausts from the car being driven, as well other vehicles on the road, and the off-gassing of volatile organic chemicals (VOCs) from materials used in the car's interior; all within a relatively small volume of enclosed space. In 2018, scientists at London Metropolitan University revealed that car air-conditioning systems can function as breeding grounds for bacteria. In-car air pollution therefore poses greater risks to human health than outdoor air pollution.
According to the RAC more than 38 million cars are licensed to drive in the UK in 2018, and while many of us are worried about the air outside, we often forget about the quality of the air we breathe while indoors. Alexander Provins, Director Europe at Blueair said: "Drivers and passengers spend, on average, approximately 10 hours per week inside vehicles where exposure to PM2.5 – the ultrafine particles harmful to human health – can be up to 15 times higher than on the street outside. Particles from tyres and road wear products, in combination with exhaust emissions from the vehicle itself as well as from other vehicles, enter the cabin through ventilation and air-conditioning systems."
To meet the consumer need for clean air in cars, Blueair has expanded its air purification expertise and best-in-class technology to a new segment. Compact and easy to install, the new Cabin air purifier is based on Blueair's pioneering HEPASilent™ technology, which filters out at least 99.97% of airborne pollutants such as PM2.5, car exhausts, road wear, smoke, dust, soot, sand, pollen, bacteria and viruses as small as 0.1 micron in size. Sustainably designed for highest road safety, the Cabin air purifier is available for cars, trucks and other road vehicles.
The Cabin P2i with sensors and auto mode adjusts the fan speed automatically based on laser particle sensor readings to maintain optimal air quality at all times. It also continuously and reassuringly displays air quality via an indicator on its control. Bluetooth connectivity to the Blueair friend app provides updates on the quality of the air on your car.
Key features from the Cabin P2i:
Designed for small to medium cars
Purifies the air inside your car in less than six minutes
360° air in and outlets
Control knob for three fan speeds (with a 4.5m power cable)
Integrated sensors and automatic mode
Highly effective Particle + Carbon filter
Superior Blueair Filtration technology
Energy efficient (2.2 – 7W)
Filter replacement indicator
Quiet (36 – 55 dBA)
Easy to use and maintain
Bluetooth and App connectivity
USB charging port on the control knob and the unit
12V power outlet in a car, boat, truck or RV/motorhome
RRP: £259
For stockists see: https://www2.blueair.com/gb/store-locator
Blueair Combination Filter For Cabin P2i Car Air Purifier | HEPASilent Technology Removes Pollen, Dust, Bacteria, Viruses | Activated Carbon Reduces Smoke, VOCs, Smog, Odours, Chemicals
1 new from £24.99
Free shipping
Buy Now
Amazon.co.uk
Features
Replacement filter for the Cabin P2i Air Purifier.
HEPASilent Technology removes 99.97% of airborne particles, down to 0.1 microns in size.
100% recyclable filter.
6-month filter life.
Filter fibers naturally prevent bacteria and mold growth.
Bagotte Air Purifier, True HEPA Air Purifier for Home Large Room (99.97%), Quiet Air Cleaner Removes Allergies, Pet Hair, Smoke, Odors, for Bedroom, Office, Sleep Mode & Timer
1 new from £97.97
Free shipping
Buy Now
Amazon.co.uk
Features
Available for Large Room & Rapid Purification: Bagotte Air Purifier is designed for large rooms, it can fresh the air 3-5 times per hour, fit for bedrooms, offices, etc. up to 270 sq. ft.
Protect Your Family & Pets: Only True HEPA can reduce up to 99.97% of dust, pollen, pet dander, mold spores as small as 0.3 microns suspended in the air. The 3-in-1 air filter is very suitable for pets, smokers, allergies, helps to improve overall air quality. (Ozone Free)
Low as 25dB Sleep Mode: Choosing the sleep mode, it will automatically turn off the button indicator light to ensure darker and quiet sleep all night. Additional 3 gears fan speed gives you various ways to adjust purifying performance.
Avg. 30W Operating Power: The air cleaner equipped with advanced motor, last long and save energy, that can run 24/7 without worrying about power consumption. The timer function allows the machine to run for 1/2/4/8 hours, and then automatically turns off the power.
Safe & Certified: Certified by CARB, ETL, RoHS, etc. Power off automatically as soon as you open the front panel. Professional Customer Service and 12-month warranty. Recommended filter replaced every 3-6 months.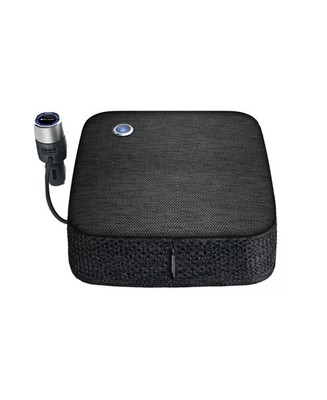 Ebay.co.uk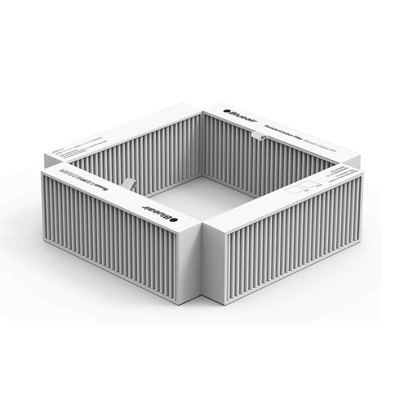 Ebay.co.uk