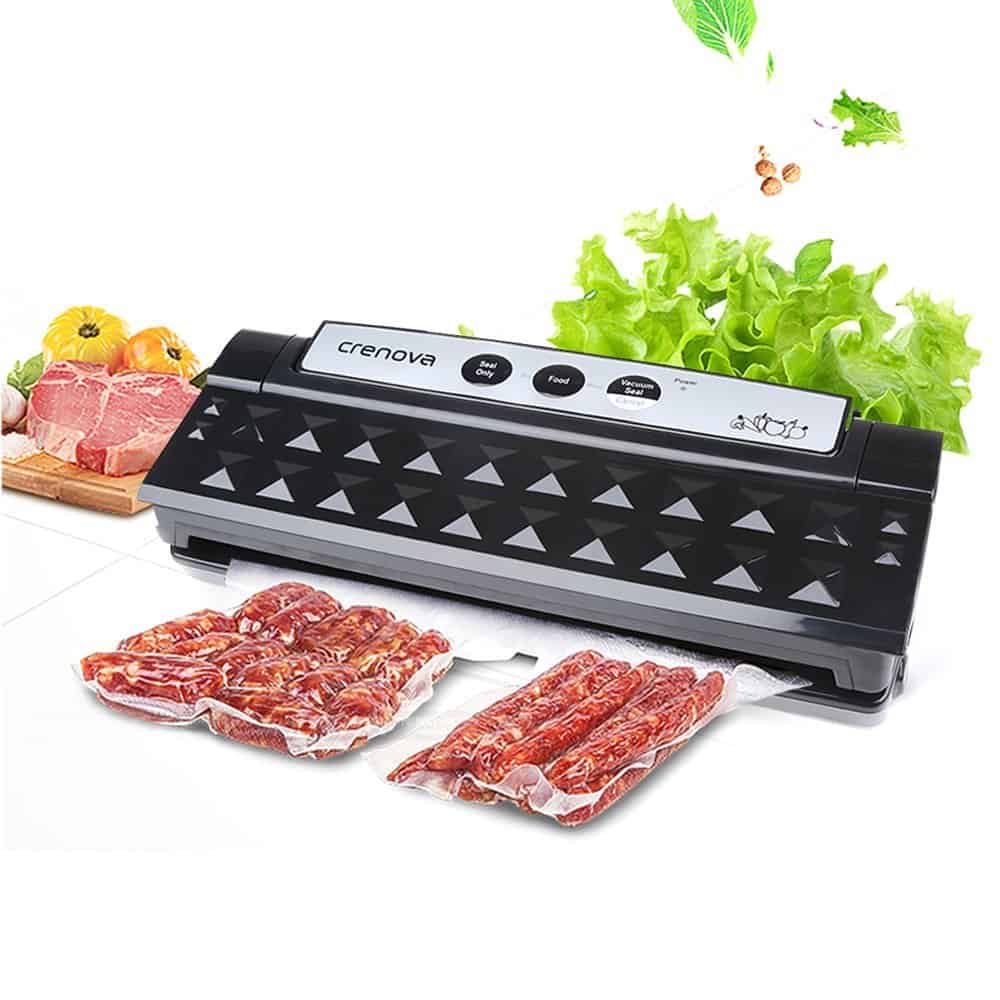 *This post may have affiliate links. For example As an Amazon Associate I earn from qualifying purchases, which means if you purchase something after clicking a link I may receive commission (don't worry, there's no extra cost to you). This helps support the work I put into the site.
The Crenova Vacuum Sealing Machine is an interesting kitchen gadget for…you guessed it…vacuum sealing your food. As well as the main unit you get a starter set of bags in two sizes, large and medium, keep in mind you'll need to purchase further bags for long term use.
It's fairly simple to use, pop your food into a bag, put the open end of the bag into the sealing machine and close the top so it clips shut. Once closed you can select if it's dry or moist food. Sealing dry food is really easy, just press the button and this automatically starts sucking the air out of the bag and then disorders heat seals it shut.
The moist option is a little trickier, you need to manually start the sealing process before the water is sucked out of the bag.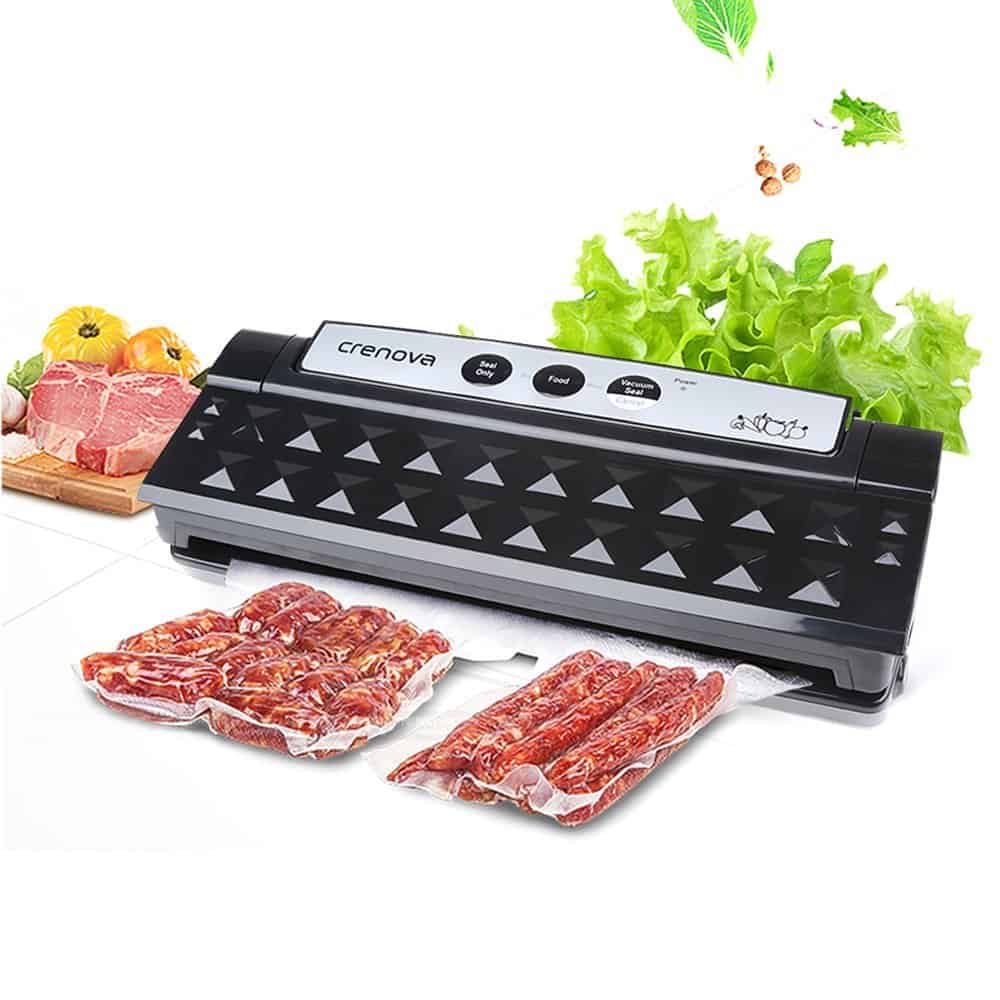 Once completed the bag is sealed up and the food looks the same as factory sealed food you'd get from a supermarket, making this great for unused ingredients (e.g. bacon).
Given the seal this isn't going to replace clingfilm for items you want regular access to, but it's good if you want to keep left overs or part pack items fresh and not stinking out the fridge.
Available from Amazon UK: http://amzn.to/1oCORW2 and Amazon USA: http://amzn.to/1oCOOJz
Andrew James Vacuum Sealer for Food | Dual Function with 15 Reusable Bags | Domestic Use Family Food Saver Machine Reduce Waste Save Space & Money | Ideal for Sous Vide Cooking | 110W
Buy Now
Amazon.co.uk
Features
FOOD VACUUM SEALER WITH ONE TOUCH OPERATION -- This easy to use vacuum sealer is the ideal way to reduce food waste and therefore make savings on your weekly food bill. It also helps you save storage space in the fridge and freezer.
DUAL FUNCTION VACUUM SEALER MACHINE -- Choose between seal only or vacuum sealing. Seal only is ideal for storing delicate items such as fresh berries or vacuum seal more robust items like meat portions.
KEEP FOOD FRESHER UP TO 5 TIMES LONGER! -- When you vacuum seal you remove all the air from around the food which inhibits the growth of bacteria that make your food spoil. You can use this food sealer with raw and cooked ingredients.
INCLUDES 15 EMBOSSED FOOD SAVER BAGS -- This vacuum sealer machine comes with 15 bags in 2 different sizes. These specialised bags are reusable plus they are fridge, freezer and microwave safe.
2-YEAR MANUFACTURER'S WARRANTY -- Shop with confidence. Your Andrew James Vacuum Food Sealer is covered by a 2 year manufacturer's warranty.