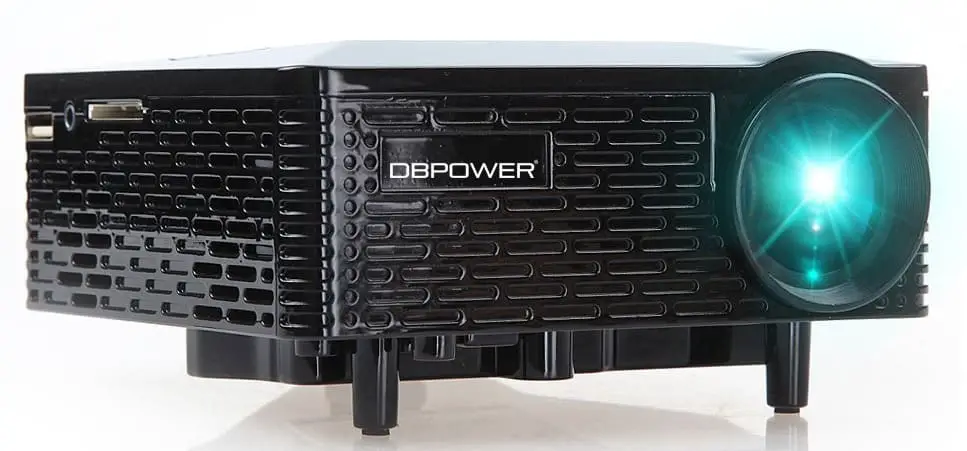 The DBPOWER BL-18 Mini LED Projector is a dinky little thing that would be easy to take around with you.
The BL-18 has a good range of inputs available: AV, VGA, SD card, USB and HDMI and it comes with an AV cable.
It's listed on Amazon as supporting 1920 x 1080, which is does, but importantly this isn't it's native resolution.  It actually outputs a maximum of 320 x 240.
The included power cable is very short, which is OK for travelling but might prove problematic when you go to setup, power sockets are never conveniently located even when you've a longer lead such as for a laptop, so you'd certainly need to make use of an extension lead with this projector.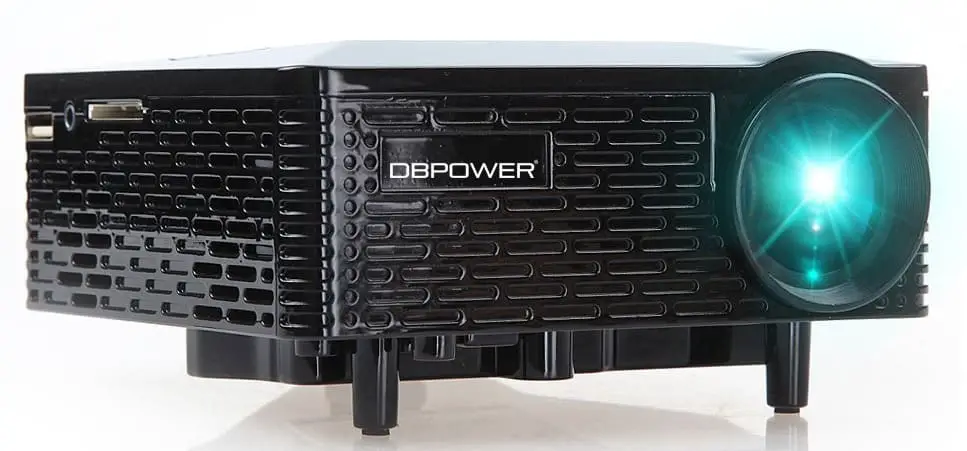 Picture quality, as you'd expect at this low price and with an output of only 320 x 240, gets increasingly poorer the larger image you project.  Videos become jagged and blocky and text gets increasingly pixelated and hard to read.
For the low price this is to be expected and isn't a total big deal breaker, but what really lets this unit down is the included twin turbine jet that apparently resides within the case.  Tested with a laptop connected via HDMI the noisy fans proved to be a huge distraction and would be problematic if watching something or if in a meeting trying to give a presentation.
It's tricky to see what sort of situation this might be useful in, it's not something you'd want to take into a meeting due to the noise and the low resolution projection, it could be used for media providing you turn the volume up high and don't mind the low picture quality, but at least it is a compact well built little unit.
Have a look at the following review video, if the image quality and noise level don't seem to bad then this could be a good little projector for you.
Available from Amazon UK: http://amzn.to/1CydwiT and Amazon.com: http://amzn.to/1MNZqg6