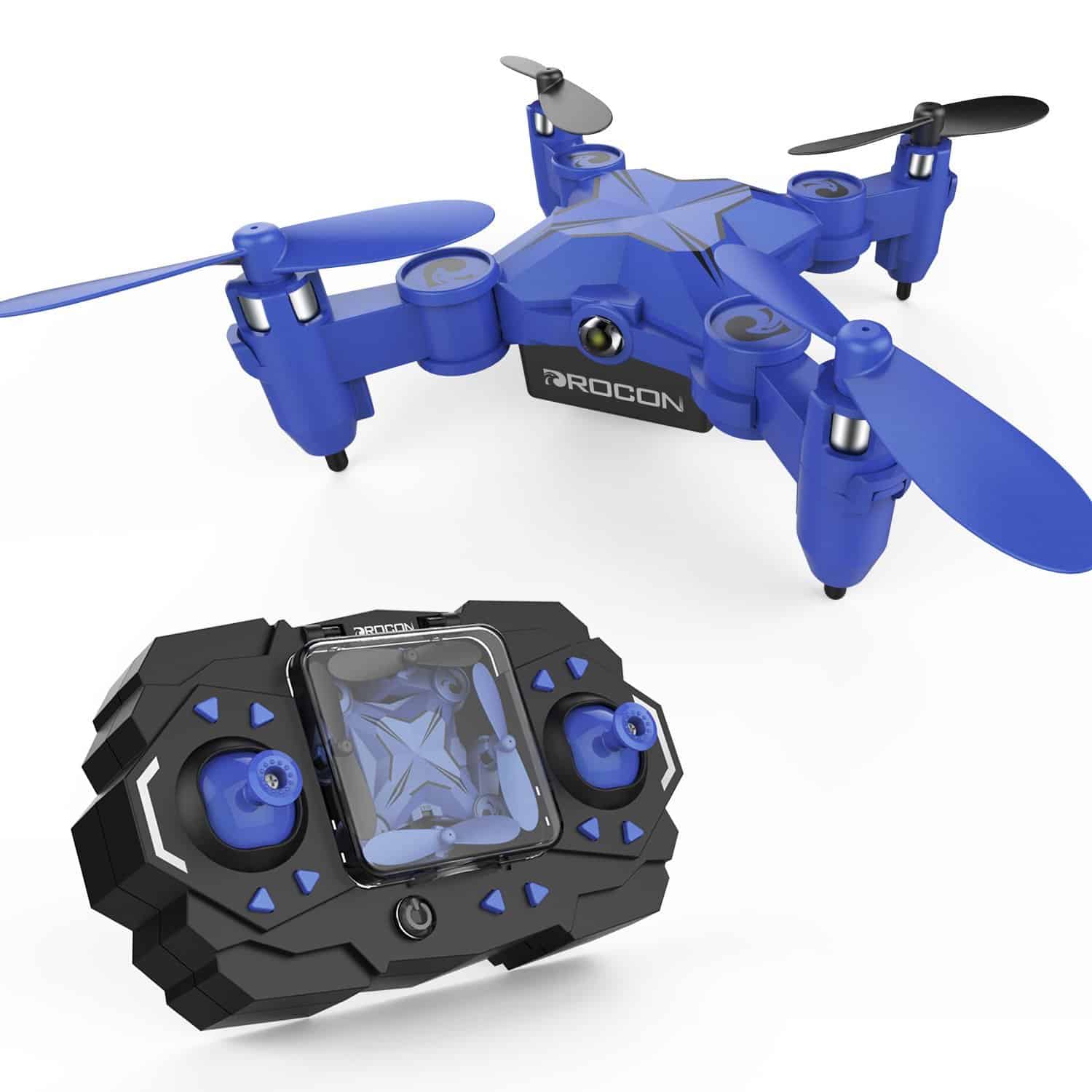 The Drocon Scouter mini drone isn't for those looking to take sweeping vista videos with an on-board camera, no, this is for those who want an easy to control and great fun little drone.
The compact little drone comes with its own case, the controller. The Scouter folds down into a tiny cube that can be stored in the middle of the control unit.
There are also spare propellers should you damage the pre-fitted ones in a crash, as well as tools to service the Scouter and remove the controllers batter ports (which are screwed shut).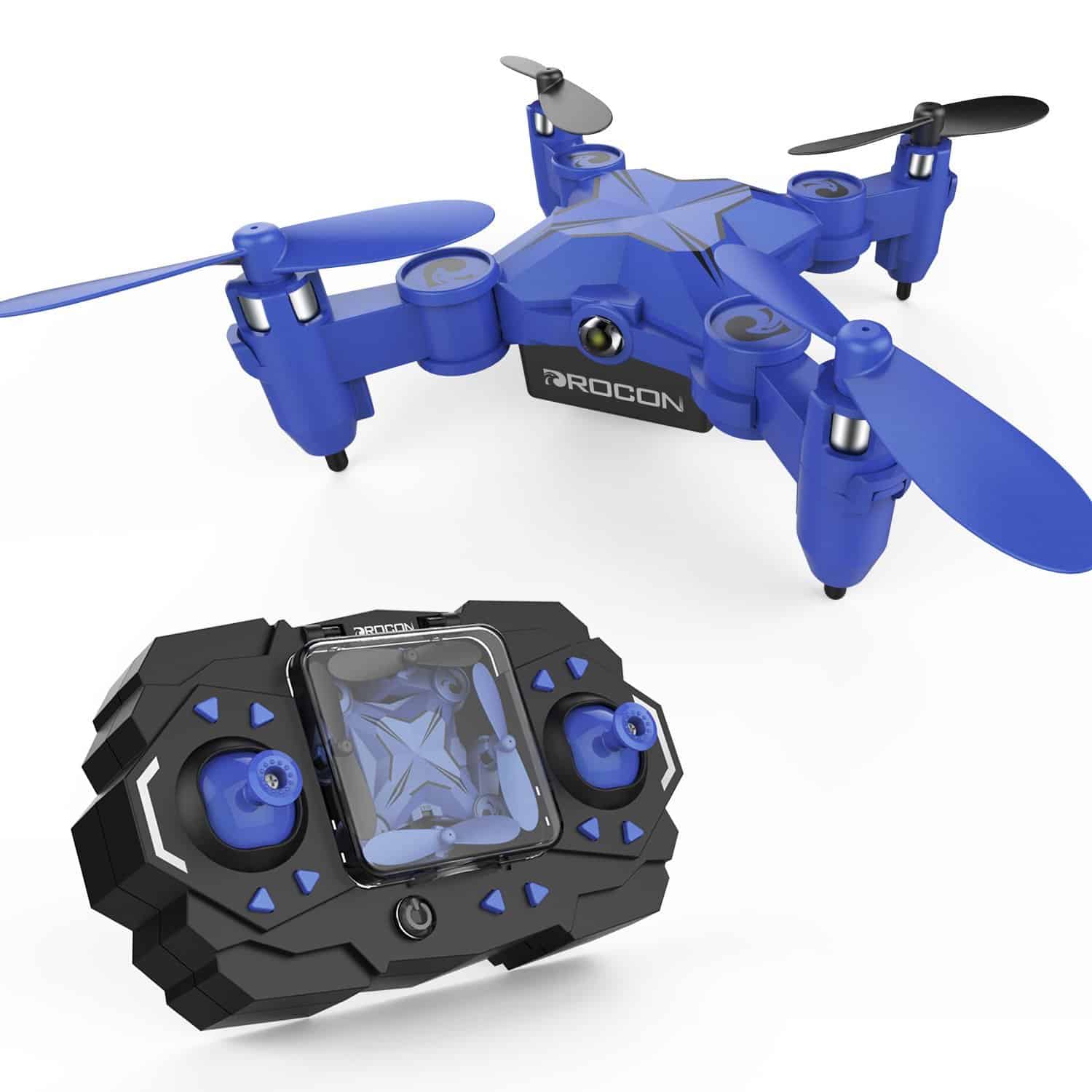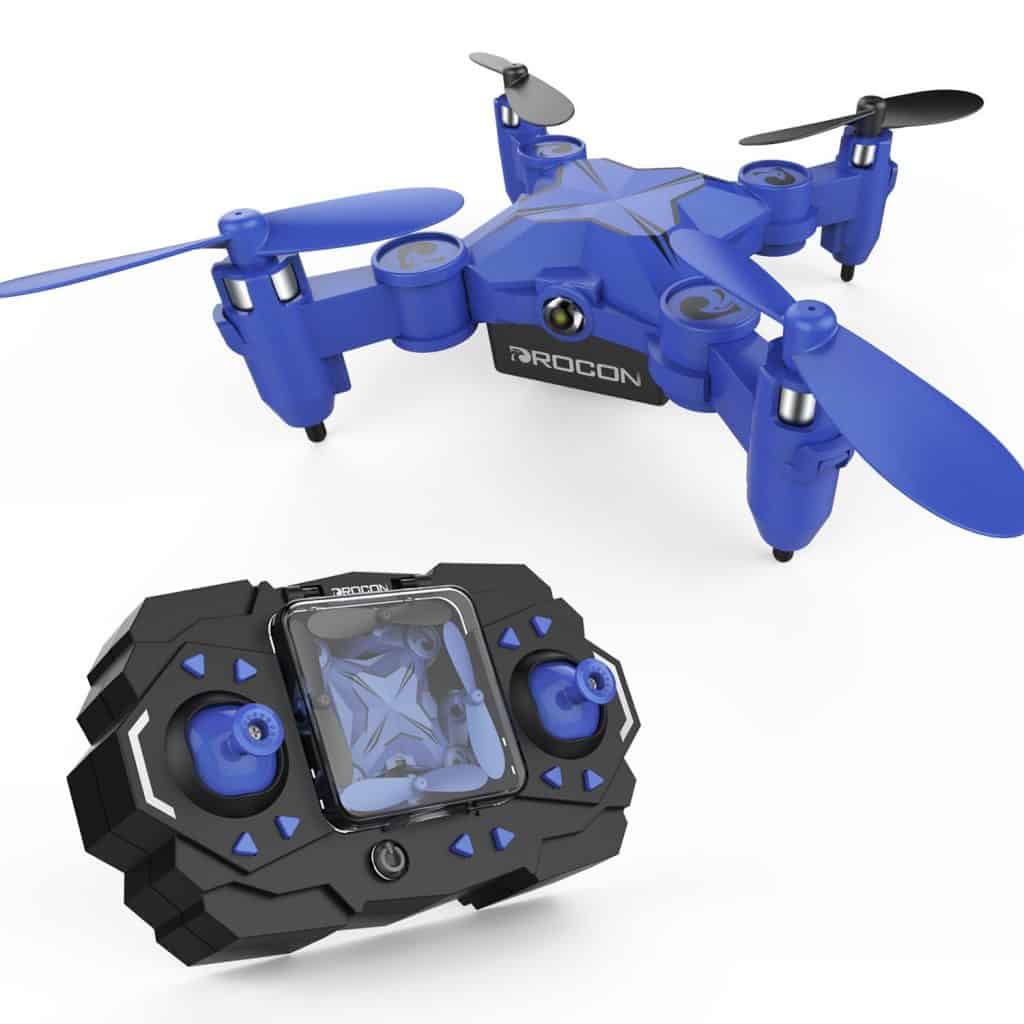 The controller can also be used to charge the Scouter from its 4 x AA batteries via a built-in charging cable, or it can be charged via a separate USB cable.
When taken out of the controller the Scouter doesn't have any propeller guards, these have to be manually added and removed each time you want to pack it away. Not adding the guards doesn't impact the flight experience, but for the safety of you, people around you and the drone they should be added.
The instruction manual explains what the numerous buttons do and it doesn't take long to get the Scouter zipping around.
It's great fun to fly, not too hard to get the hang of and it's very zippy. As well as basic flight you can make this fly in a circle by itself or you can make it do flips (forwards, backwards, left or right).
The Drocon Scouter is small enough to fly indoors (although not in a tiny enclosed space), but can also be flown outside as long as there isn't a strong wind, it's so small and lightweight it can be easily blown around.
This is a great fun little drone, the fold down design is brilliant, it's just a pity it excludes the optional propeller guards.
The DROCON Scouter is available from:
DROCON Scouter Foldable Mini RC Drone Video Review
DROCON Scouter Foldable Mini RC Drone for Kids Quadcopte with Altitude Hold 3D Flips and Headless Mode Easy Fly for Beginners, Blue (Update)
2 new from £19.99
Free shipping
Buy Now
Amazon.co.uk
Features
【STABLE BEGINNER DRONE FOR KIDS】: DROCON Scouter is Considered all Aspects for Beginners, all the Functions for Easy Operation.
【UNIQUE SPINNING FUNCTION】: With One Touch of the Function Button on the Remote Control, DROCON Scouter Will Hover at Same Height and Start Spinning Automatically. FOLDABLE and POCKETABLE: It can be folded and put into the controller to take away easily.
【FOLDABLE and POCKETABLE】: It can be folded and put into the controller to take away easily.
【SEARCH LIGHT】: Equipped with a bright LED searchlight on the head, users can fly the drone in the dark night easily.
【3 SPEED MODES】: Drocon SCOUTER has 3-speed modes switchable: Low / Middle / High Speed, help you to practice the flying skills step by step so that you can grow from a beginner to an expert gradually.