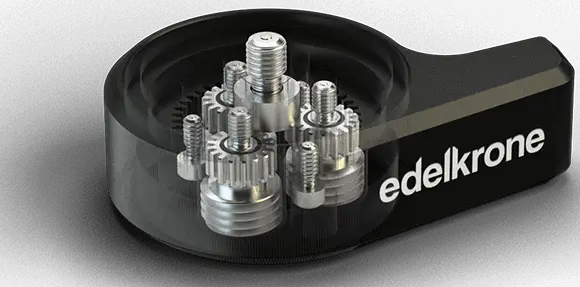 *This post may have affiliate links. For example As an Amazon Associate I earn from qualifying purchases, which means if you purchase something after clicking a link I may receive commission (don't worry, there's no extra cost to you). This helps support the work I put into the site.
QuickReleaseONE is one of those products that works so well you wonder why you didn't buy one years ago.  It's from a company called Edelkrone, a somewhat under the radar brand unavailable from the usual high street/online shops, you generally purchase directly from.
The concept of a quick release system isn't new, you get them on most tripods. Normally the plate attaches to the bottom of your equipment and allows you to quickly mount, and release, your camera from the tripod.  The big drawback with these systems is there isn't any standardisation, different tripods have different plates and generally can't be used with each other.
The QuickReleaseONE addresses this problem via an innovative screwing system.  You attach it to your camera using an allen/hex key and it the rotates round, allowing you to screw it on to your tripods, slider etc.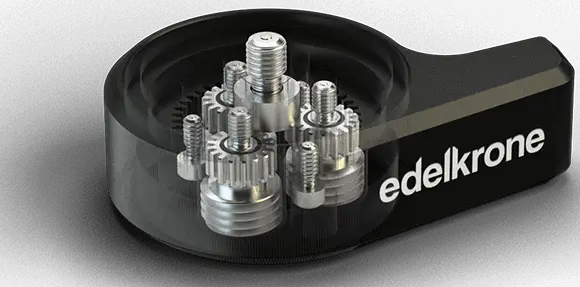 Once you get the hang of it the entire process takes seconds and is much quicker than fiddling around with the usual quick release plate systems.
The camera stays very secure, this has been used to hand a Canon 80D upside down without any problems, and the beauty of this system is you can quickly swap between different types of camera equipment.  For example you might go from a tripod to a slider to the Edelkrone Motion Box all without having to attach/detach the first tripods plate.
If you're someone who just has a single tripod the QuickReleaseOne isn't going to be much better than the tripods quick release plate, the benefit is gained by those with different equipment who want to be able to quickly use one camera with different bits of kit.
Check out the video review below to see the QuickReleaseOne in action.  It's available from:
eBay: https://ebay.to/2MZ2uf8
Edelkrone: https://edelkrone.eu/products/quickrelease-one
Edlekrone QuickRelease One Video Review
Phone Holder Made for PM5 Monitors of Rowing Machine, SkiErg and BikeErg - Silicone Fitness Products
2 new from £16.99
Free shipping
Features
IMPROVED DESIGN FOR PM5 MONITORS: The ribs in the phone holder are designed to support the phone and prevent the power and volume buttons from being pressed. This is the product that's been missing from your workout! Make your workouts more enjoyable by watching videos on your smartphone while you row, bike or ski! This product was made to fit the Concept 2 Rowing Machine, SkiErg and BikeErg PM5 monitors.
FITS ALL SMARTPHONES: Fits even the largest smartphones with protective cases. The cradle can be stretched 4" to fit any device. It will also fit smaller smartphones.
EASY TO USE: Flexible hook-like shape allows for tight hold of ALL smartphones. The product measures 5" x 3.75" x 2.75" and has a built in bridge to prevent the buttons from being pressed down. There's no need to remove your protective case before using.
PATENT PENDING DESIGN: The silicone smartphone holder slides on top of the Concept2 PM5 monitor and fits snugly. It is reinforced at the back with a third rib for stability. This product comes in black or neon yellow and is made of high quality silicone.
COMPATIBILITY: Our phone mount is made to perfectly fit the PM5 monitor from Concept 2. It will NOT fit on PM3 and PM4 monitors from Concept 2. It slides in easily, making it the perfect product to bring to the gym or use at home.
Z Flex Tilt Tripod Head Aluminum Alloy Folding Z Tilt Head Quick Release Plate Stand Holder for DSLR Compatible Slide Rail Camera Camcorder Tripod with Spirit Level for Canon Nikon Sony Pentax
1 new from £12.99
Free shipping
Features
CONVENIENT: Lightweight portable quick release plate Z flex tilt head allows to adjust freely and easily to adjust various shooting angle you need to capture the best scene. Foldable small size design makes it convenient for carrying and storage.
HIGH QUALITY: Made of Aluminum alloy material, Standard Load-bearing : 3kg/6.6 lbs, More stable and more convenient than any other desktop tripod. Can work with tripod, slide rail and stabilizer for camera and camcorder, adjust angles faster than ball head.
APPLICATION: Comes with 1/4" screw on the top, fit for most cameras, camcorder, etc. 1/4" and 3/8" thread screw hole on the bottom to connect tripod, can be used with tripod, video track slider, stabilizer and other different devices of photography.
PREMIUM DESIGN: The horizontal measurement adjust is more precise through the bubble lever. Include damping knob, convenient to take pictures. Z Flex Tilt Head Camera Bracket Tripod Ball Head with Spirit Level Compatible Slide Rail Camera Camcorder Tripod Stabilizer.
SAFETY: Non-Slip: 2 rubber straps on the top, it is anti-slip. Ptz dial design, smoothly and easily to move cameras when adjusting angles. With 1/4in and 3/8in screw holes, the use of a combination with the tilt head body and metal matte sand surface, to strengthen the anti-skid stability of the camera.
Zeadio Ergonomic Swivel Smartphone Handheld Grip Stabilizer Tripod Selfie Stick Handle Steadycam Kits, Fits iPhone Samsung Huawei Sony LG Nexus Nokia and all Phones
1 new from £12.99
Free shipping
Features
Can hold ALL Smartphones or Phablet with width between 58mm to 105mm.
Helps you filming steady video for Facebook Live, Periscope, and other live streaming platforms.
Full 360-degree rotation for the perfect viewing angle.
Portable Multi-Use tripod and 360 Degree Rotation Holder, meeting various needs for outdoor or indoor filming.
Ideal shooting or filming accessory for birthday party, honeymoon, home, travel, banquet to record the happy and unforgettable moments. A nice gift for your friends and family.