*This post may have affiliate links. For example As an Amazon Associate I earn from qualifying purchases, which means if you purchase something after clicking a link I may receive commission (don't worry, there's no extra cost to you). This helps support the work I put into the site.
The ICONNTECHS IT 1080p Action camera is available in black or silver, you'll see in the video review I have the black version of this is a compact GoPro style camera.
As well as the camera you get a wide range of accessories for different situations, for example helmet mounting, belt mounting etc. There is also a waterproof case included which has buttons on the outside that allow you to control the camera even when it's in the case.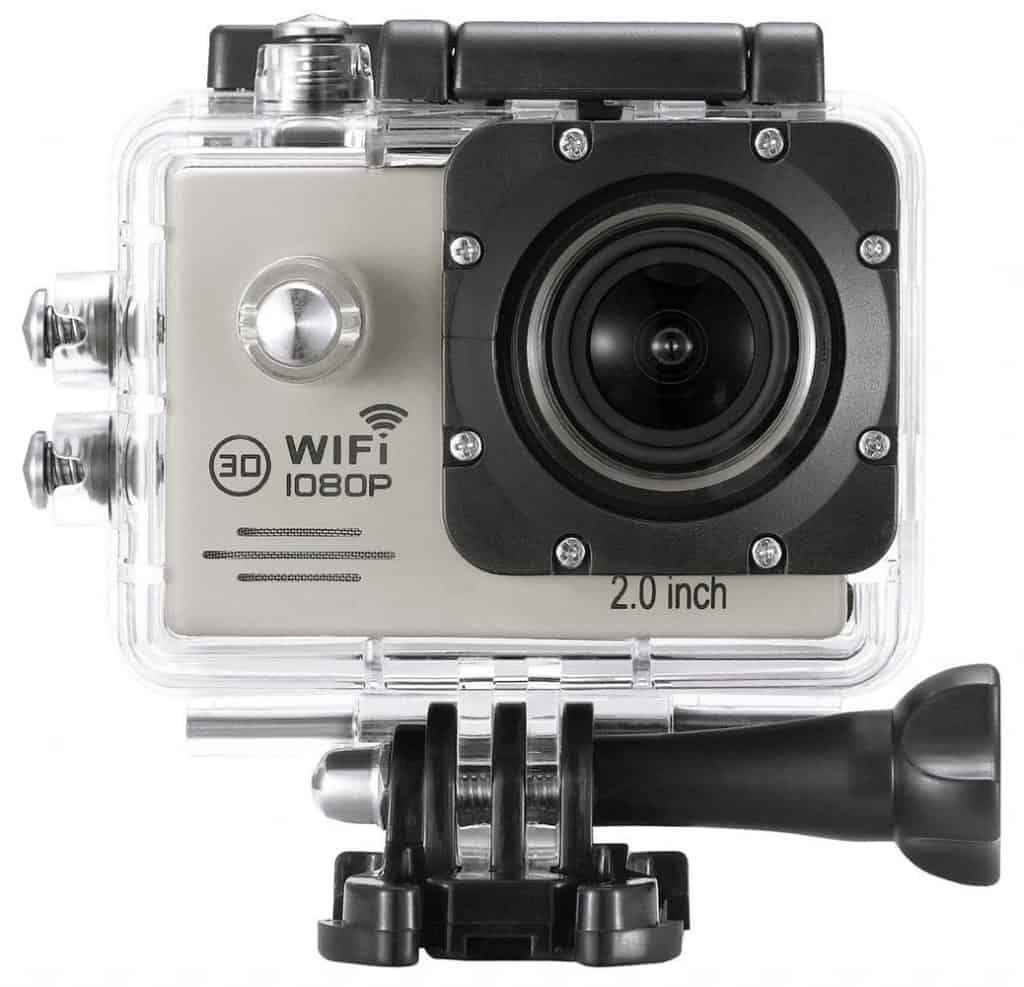 It's easy to use but keep in mind it has a wide angle lens so isn't great for day to day recording, it is better suited to action shots such as mounted on a bike.
Photos are OK, this likely wouldn't replace your smartphone.
I do like the time lapse feature, get the camera in an interesting position and you can adjust how often photos are taken for some really interesting results. Note that the battery isn't brilliant (it is a tiny camera after all!) so to get the result you can see in the video I plugged this into a power bank, giving the camera more than enough battery power for hours and hours of time lapse recording.
There isn't a slow motion function on the camera, I've tried a very similar looking camera that did have this function, but it was also more expensive. Considering the very low price this is a good way to get started with action cameras to see if they work for you without spending a fortune.
Available from Amazon UK: http://amzn.to/2a2IKHO and Amazon USA: http://amzn.to/2a3FfjR
ICONNTECHS IT FULL HD 1080P Action Camera Review
Panasonic TX-24JS350B Smart HD Ready TV with Freeview Play, Black
4 new from £185.00
Free shipping
Buy Now
Amazon.co.uk
Features
Freeview Play – The top UK channels and catch up services - Catch up on news, sport, documentaries and more from the last week with ease, without having to go through the hassle of recording them. Just fingertips away with FreeviewPlay button, all your shows are ready to watch when your ready. Includes iPlayer, ITV Hub, All4, Demand 5, UKTV Player and more!
Smart TV – Connect to WiFi for a range of apps - This smart TV features a web browser and a selection of top apps, like Netflix and Amazon Prime Video (subscriptions required).
Compatible with Alexa and Google Assistant - Use your smart speaker to control the TV – works with both Alexa and Google speakers (speaker not supplied).
HD Ready - With more lines and more pixels than a standard definition TV, these TVs will show HD content in excellent detail.
Satellite Tuner – ideal for those with a poor signal via aerial - This TV allows you to connect to a satellite dish for a wide range of free-to-air channels – ideal for those with a poor signal through an aerial.
Logitech C920 HD Pro Webcam for Amazon, Full HD 1080p/30fps Video Calling, Clear Stereo Audio, HD Light Correction, Works with Skype, Zoom, FaceTime, Hangouts, PC/Mac/Laptop/Macbook/Tablet - Black
12 new from £112.05
6 used from £99.99
Buy Now
Amazon.co.uk
Features
Full-HD Video Calling : This streaming webcam operates in full-HD 1080p video at 30-fps, whether you're on Skype or streaming yourself gaming in a strong HD 720p; It covers the full action; Connects to your device via USB
Crisp Video Quality : Using this video calling device over wifi allows professionals and others to record rich content that is fluid, professional-looking and polished - such as demonstrations or showcasing your passions
Full-HD Glass Lens : Users of this full HD streaming camera that captures a wide 78 degree field of view will be seen in high clarity and detail - the five-element glass lens with premium auto-focus capability shoots and records video that is crystal-clear
Brighter Images : Equipped with automatic HD autofocus and light correction, this streaming webcam fine-tunes to your lighting conditions to produce bright, well-contrasted images - even if you're in a dim setting
Dual Microphones : The two-microphone system on this HD webcam - one on each side of the lens - captures natural stereo audio while filtering out background noise