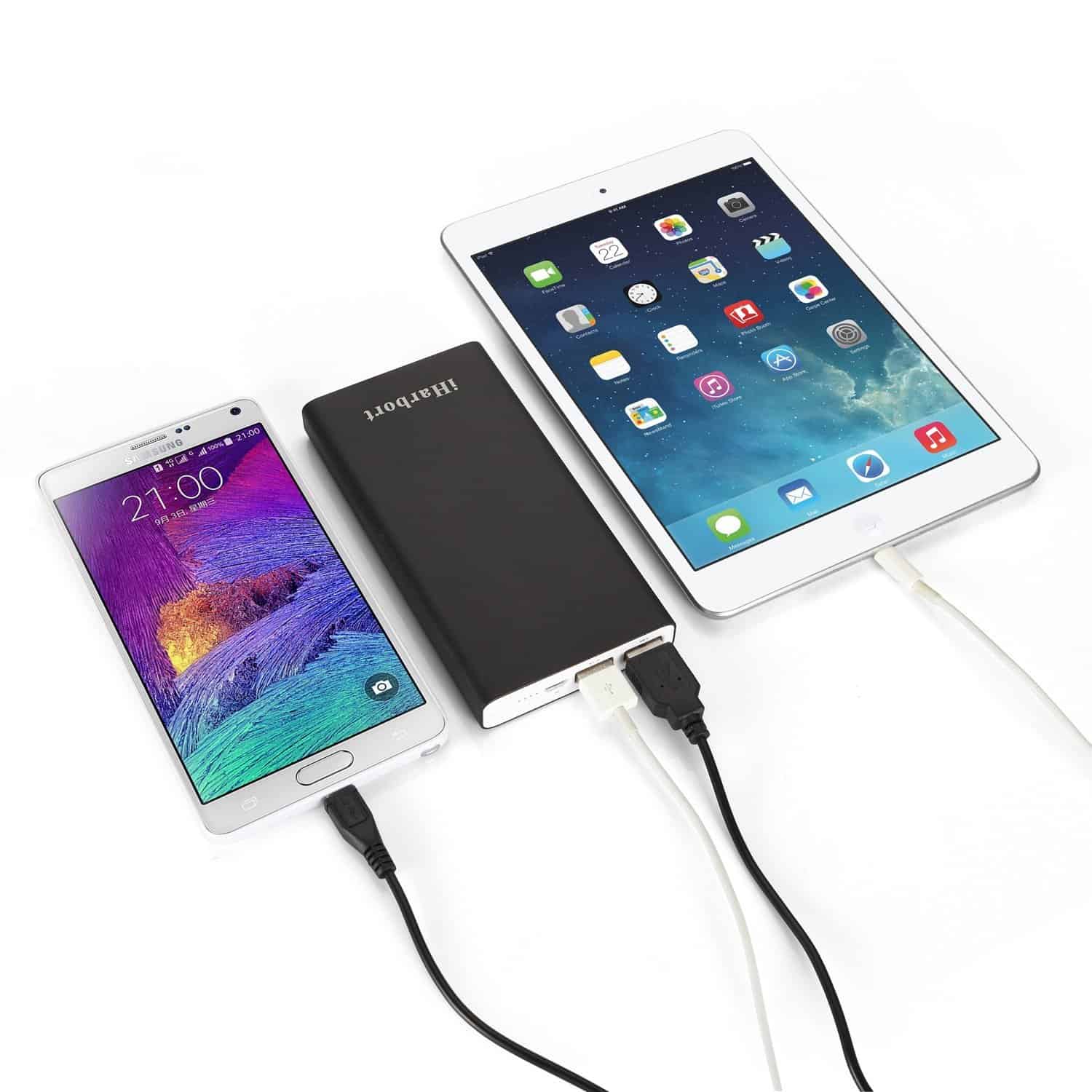 The iHarbort power bank is a compact power pack that easily slips into a jacket pocket/bag/coat etc and is handy to carry about if you find your gadgets running low on power when you're away from a charging point.
It holds 10000mAh and is charged via USB, a cable is provided.  This same cable can can be used to charge your gadgets, although it should be noted that if you're an Apple device user you'll need to provide your own Apple cable.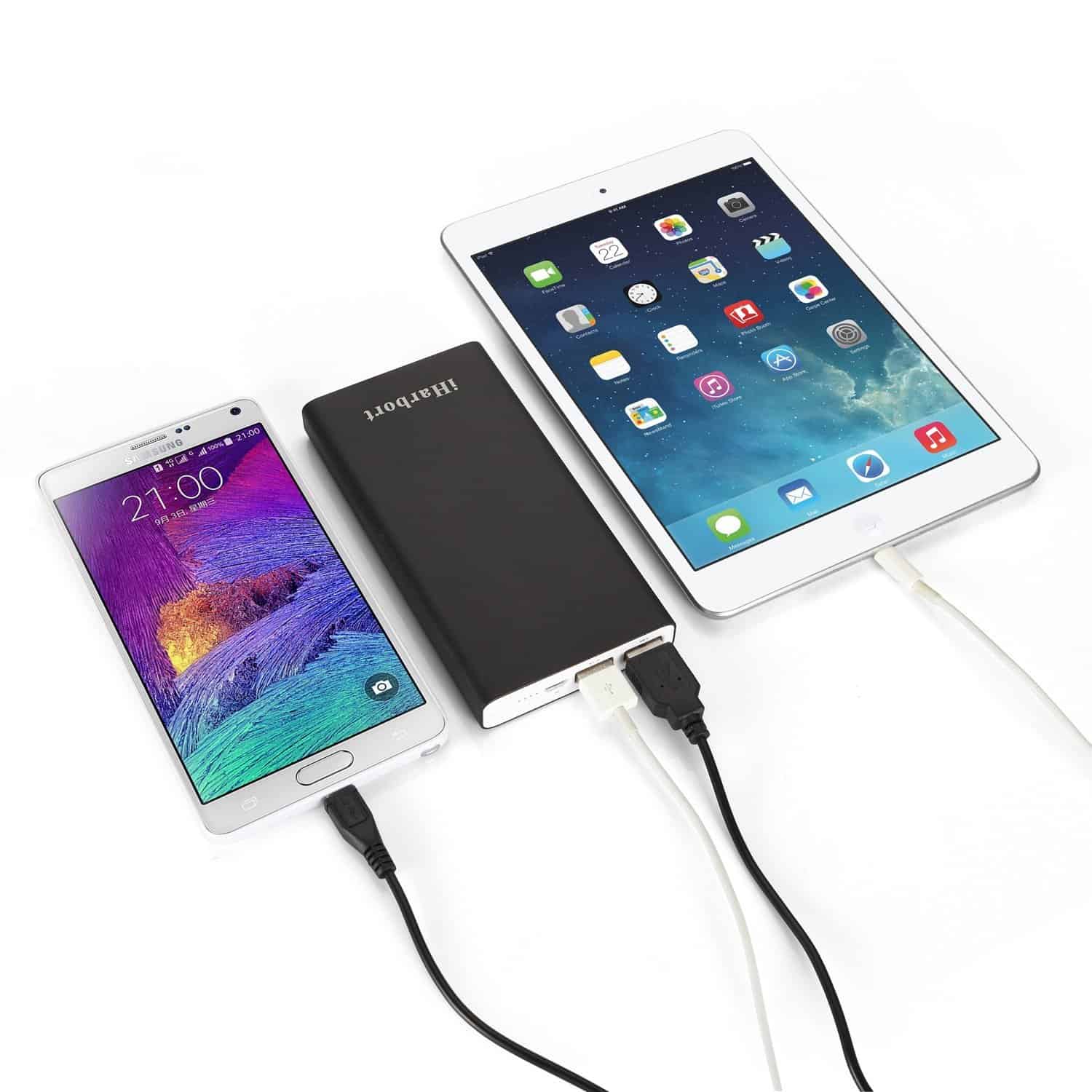 There are 2 USB out ports allowing you to charge 2 devices at the same time, handy if you want to charge 2 mobiles or a mobile and a tablet.  Charge times were decent enough that if you were running on empty you could give you phone a quick 5 – 10 minute charge to get enough power to make a call.
Nice design, very simple looking with a row of LEDs on the front to let you know how much power it has left.
The large size should see you get 2 – 4 full charges (depending on the size of the battery you're charging) out of the power bank before it needs to be recharged. Keep in mind this has a large battery in it so it takes some time to charge up, you might be best leaving it on charge overnight.
The iHarbort Power Bank is available from Amazon UK: http://amzn.to/1XiInq4 and Amazon USA: http://amzn.to/1PHH2tB