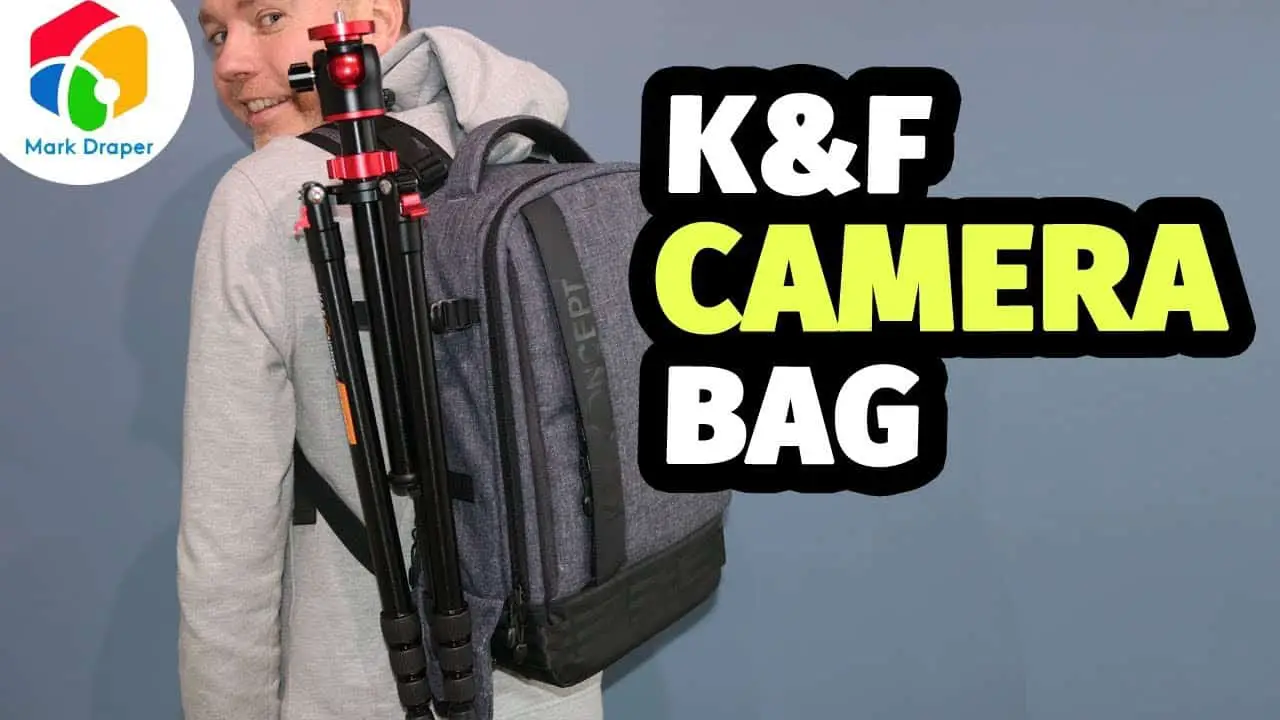 *This post may have affiliate links. For example As an Amazon Associate I earn from qualifying purchases, which means if you purchase something after clicking a link I may receive commission (don't worry, there's no extra cost to you). This helps support the work I put into the site.
If you're into photography you'll find you start to build up a range of equipment, the K&F Concept Camera Bag is designed to help make your kit portable.
On review is the grey version, it looks really smart and is very comfortable, a black version is also available.
The bag is a backpack style, is well padded and has extra storage areas for things like memory cards, batteries, other small accessories.
There are two main sections to carry your equipment. As well as camera equipment you can also carry a laptop for editing on the go, I tested it with a 13.5″ laptop and it was fine, but the larger Asus FX504GD laptop recently reviewed didn't fit.
The main storage area for your camera equipment is split into different sections via movable partitions. This is hugely useful as lenses and other camera equipment, such as the Edelkrone SliderOne Pro, come in all sorts of shapes and sizes and this means you can ensure they have the correct size to be stored.
When out and about the bag can hold a lot of kit in a compact manner, meaning you can pop it down and dip into it very quickly, e.g. to change lenses or grab a replacement battery.
A tripod can be stored on the outside of the bag, at the side. There is a little pocket flap that opens downwards and it allows you to put a tripod foot into it, with the rest of the tripod held in place at the top of the bag.
This works fairly well but if you have a tripod carry bag you're better off using that as when mounted on the bag the tripod can feel a little awkward at times.
Overall it's a great bag for those looking to get out and about with camera equipment, the only thing that could be improved is to have some sort of lock on the main compartment zippers to ensure they can't come undone by mistake.
The K&F Concept Camera Bag is available from:
K&F Concept Camera Bag Video Review