The LeFun mini projector, or S1 projector if you're looking at an unbranded version, is a compact device you can easily move about or take with you by popping into a bag.
Setup only takes a couple of minutes, just plug in the power and whatever it is you want to project from. In the video I was using an Android box which gave access to YouTube, Netflix and games.
It's got a nice design to it, with a good range of ports on the side. As well as being able to hook up devices via HDMI you can also plug in an SD card, USB stick and you can charge devices with a USB out. There are standard AV connectors as well as a VGA connection and headphone socket.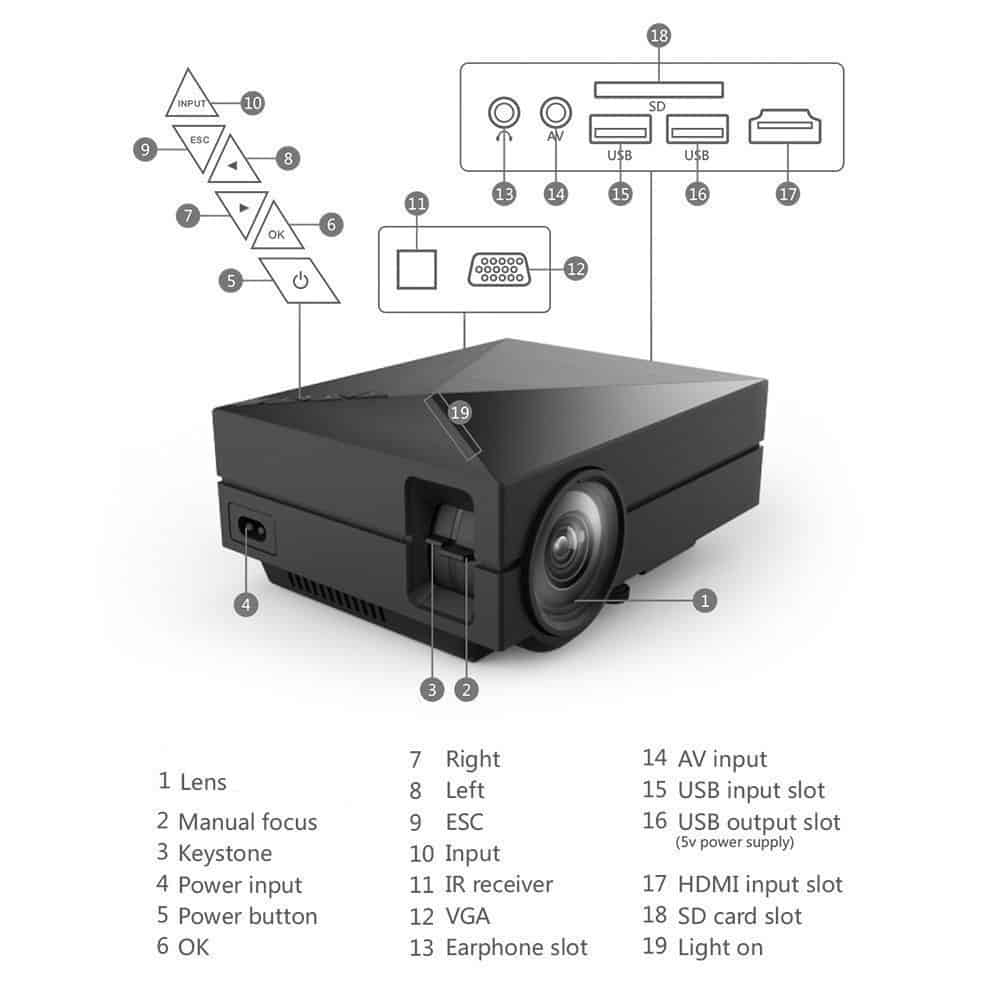 The image quality is good…providing you have a dark room. In daylight the bulb just isn't powerful enough to project a strong image and it becomes washed out.  Keep in mind this isn't capable of full HD, it only projects 800x480p.
Another thing to consider is what you'll be using this for as it has a fan which is fairly noisy. If you want to use this to watch films or play games you should be OK as the fan tends to be drowned out by lots of action. However it's very noticeable where there is mainly just talking or if you were to try and use this with a presentation.
There is an inbuilt speaker which does an OK job, sound quality is OK and, if we ever actually had a nice warm evening, I bet this would be great to setup outdoors to watch a film outside.
So while there are the drawbacks of the fan and needing a dark room as long as you're aware of these you'll benefit from a very low cost bit of kit that projects a decent image.
Available from Amazon UK: http://amzn.to/2bsYBBg and an unbranded version from Amazon USA: http://amzn.to/2bJC2aF
LeFun HD S1 Mini Projector Review