Photoboards.org Review
Excellent quality
Good range of images available
Easy to store
*This post may have affiliate links. For example As an Amazon Associate I earn from qualifying purchases, which means if you purchase something after clicking a link I may receive commission (don't worry, there's no extra cost to you). This helps support the work I put into the site.
Photoboards.org were recently at The Photography Show, held annually at the NEC, Birmingham. If you're looking to up your Instagram photo game the products they offer are going to be for you, they're high quality, high resolution, boards with photos of lovely backdrops on them.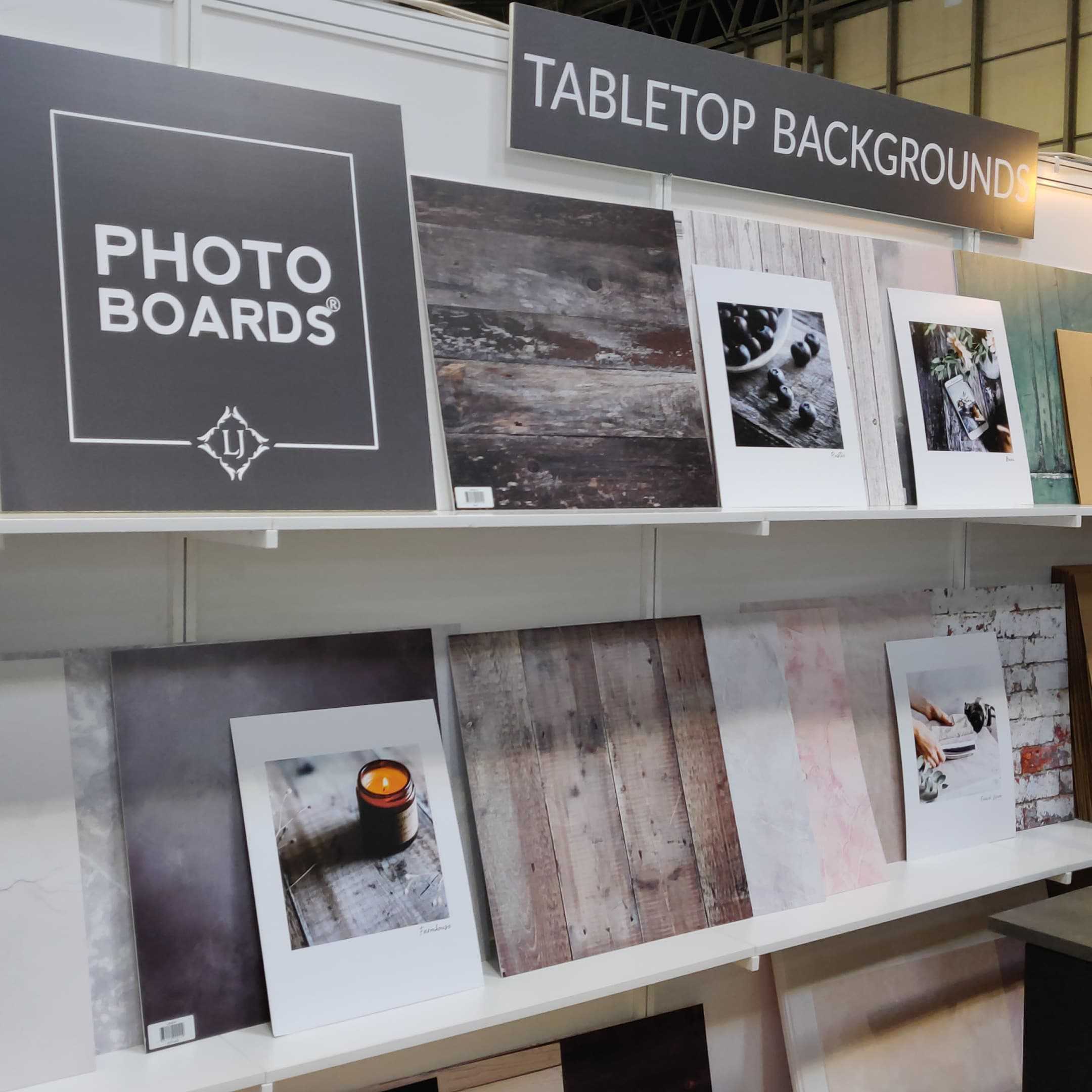 The boards feature in size, the smallest (and the ones used by this reviewer) are 40cm x 40cm. They also do 60cm x 60cm and 80cm by 90cm.
The 40cm x 40cm boards are perfect for small product photography, giving enough space to fill your shot without being awkward to store. They came in a cardboard sleeve that has a small cut out, handy if you're getting a few of these and want to see which one is in each sleeve without having to unpack them.
At the show, and on the website, are a wide range of backdrops. The range has been created by professional photography Lyndsey James who has opened up her huge collection for anyone to be able to use via a photo board.
They can be popped flat or propped up, or used with each other to give lots of different results. When photographed they look incredible, and it means you can snap a wide range of shots very quickly just be changing the boards out for different textures.
There are different designs available at different sizes, the limitation being the original backdrop size. The backdrops cover materials such as wood, marble, plaster, brick and linen. Some are subtle, others colourful, but all look to be excellent quality and ideal for a range of photographic situations.
They're available directly from Photoboards.org
Up your photo game with these excellent backdrops
A fantastic product that looks like the real deal when photographed.
PROS
Excellent quality
Good range of images available
Easy to store
Cookey LED Photo Clip String Lights - 40 Photo Clips 5M Battery Powered LED Picture Lights for Decoration Hanging Photo , Notes, Artwork
Buy Now
Amazon.co.uk
Features
★ 40 Clear Photo-Clips, total length 5m, clips are spaced 12 cm apart, enough space for most artworks and photos
★ Each LED bulbs equipped with a transparent clips which can nip photo or other small Items. Easy to install on most surfaces: walls, windows, doors, floors, ceilings, grasses, glass, wood, metal, plastic, Christmas trees, etc.
★ Be super bright and low power consumption. Semi-conductor chip light, be breakage-proof and shake-poof. One button operation design, it is more convenient to use.
★ Newest indoor and outdoor battery box with ON / OFF feature that is easy to hide and requires 3 AA batteries (Not Included). It is easy open and close the box.
★ Be suitable for home, hotel, garage, car, motorcycle, Christmas, weddings, Valentine's Day, party, pub, concert, fashion show, window display, etc.