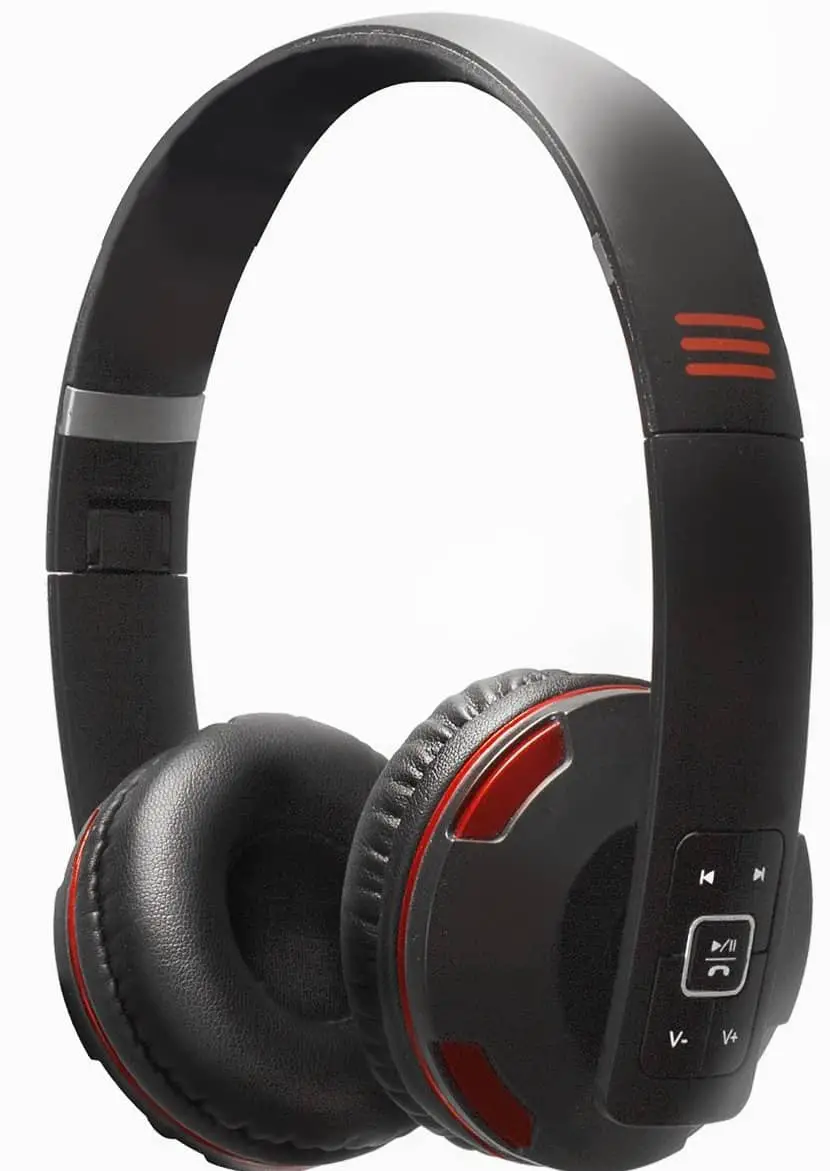 *This post may have affiliate links. For example As an Amazon Associate I earn from qualifying purchases, which means if you purchase something after clicking a link I may receive commission (don't worry, there's no extra cost to you). This helps support the work I put into the site.
The Psyc Wave X1 are a budget pair of Bluetooth headphones that at the time of review cost just £17.99.
Although they look good with the black and red styling the finish was let down by visible signs of glue on the left cup, a reminder that these sit at the budget end of the spectrum.
On the right side of the Wave X1 you've got the controls (e.g. play/skip/volume) under which sits the USB charging port, the same sort you'd find on a mobile. The controls sit flush which means it can be a little tricky finding the right button when you're wearing them, they just need a little raised section on each button to solve this.
The Wave X1 has fairly small cups that measure only 7cm across from edge to edge, and that means this sit on your ear rather than over them.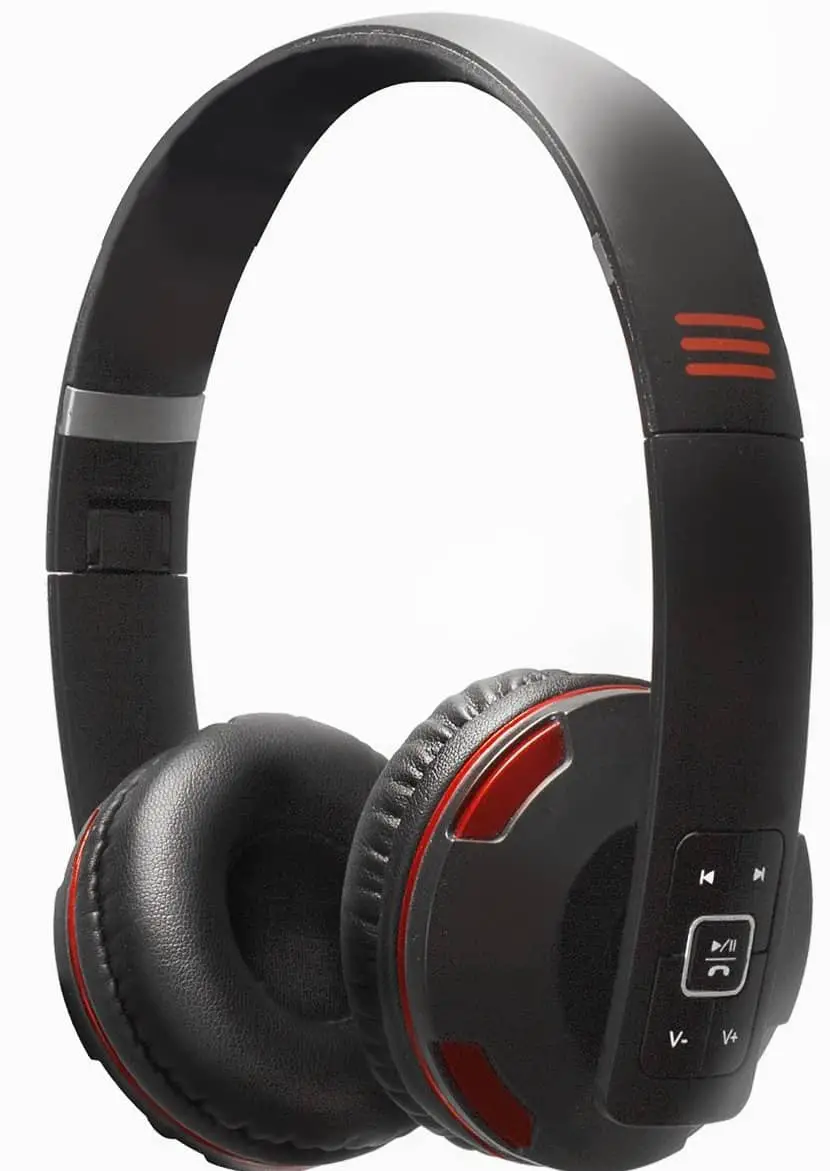 The headband can be adjusted to different lengths and it's nice to see the headphones can be folded down when not in use.
The top of the headband is padded by what feels like a matt rubber, which is a much better option than the hard plastic used elsewhere.
In use the Wave X1s felt a little too tight, they were fine for short periods but became uncomfortable after a while.  This tightness combined with the cup design sitting on ear means your ears get pinned to your head, making it tricky to wear glasses.
The important thing for headphones is that the sound quality and volume of the Wave X1 is good for this low cost, certainly an improvement over the wired headphones included with many mobile phones.
If you're after a cheap set of bluetooth headphones cans these are well worth considering, but if your budget can stretch an extra £10 – £15 more you'll find more comfortable options available.
Available on Amazon UK: http://amzn.to/1BZAKyf

*Updated* Sumvision® Psyc® Wave X1 Wireless Bluetooth Stereo Hi-Fi Headset Headphones Foldable Built In Microphone 40mm Drivers Bluetooth 4.0 for Iphone Ipad Samsung and More, black red
2 new from £21.99
2 used from £13.30
Free shipping
Features
Ultra Light Ergonomic Design: Ultra Light weight combined with careful ergonomic design makes it ideal for long duration use with less fatigue and stress to the head & ears
Compact Foldable Design: Ultra Compact with a small footprint – foldable design ideal for travel & holidays
Universal Bluetooth 4 Compatibility: Works with all Bluetooth enabled devices – backwards compatible
Crystal Clear Built in Microphone: Built in mic with crystal clear voice capture for making calls on the go
Professionally tuned Balanced Sonic Signature: Precision engineered 40mm drivers offers Finely Balanced Sonic across the frequency with Smooth midrange, Crystal Clear trebles and Deep Intricate bass.
Fast Charging 2A BATTERY CHARGING CABLE FOR Psyc Wave X1 Wireless Bluetooth Headphones
Features
REPLACEMENT 1.5 METER USB CHARGING CABLE
HIGH QULAITY 2A PASS CURRENT USB CABLE
VAT REGISTER BUSINESS SELLER UK
NEXT DAY DELIVERY AVAILABLE
ITEM LOCATION UK
DURAGADGET Half Moon' Style Headphone Case - Compatible with Psyc Wave X1 Bluetooth On-Ear Headphone
Features
Half Moon Style storage case for protecting your valuable headphones, finished in an executive matte black
Crafted from intensely tough and durable EVA for shock and impact-resistant protection
Ergonomically-designed with a half moon style shape provides a super-snug and secure fit
Lightweight and ultra-portable with a wrap-around zip for additional security
Dimensions: 165 x 95 x 45mm - Please note; Any devices shown are for display purposes ONLY.