The SimpliFine Mandoline slicer and chopper is is a very quick and easy to use kitchen gadget for, as the name suggests, slicing and chopping.
It's been nicely designed with a kick-stand allowing this to stand up rather than having to be held up.
On the top is a really sharp blade and a replaceable section that allows you to use this in a variety of ways, you can slice different thicknesses or slice Juliennes (long strips). Swapping to different modes is quick and easy, just press the big red button, remove the existing section and pop in the one you want to use. These interchangeable sections can be easily stored and accessed from the provided storage caddy.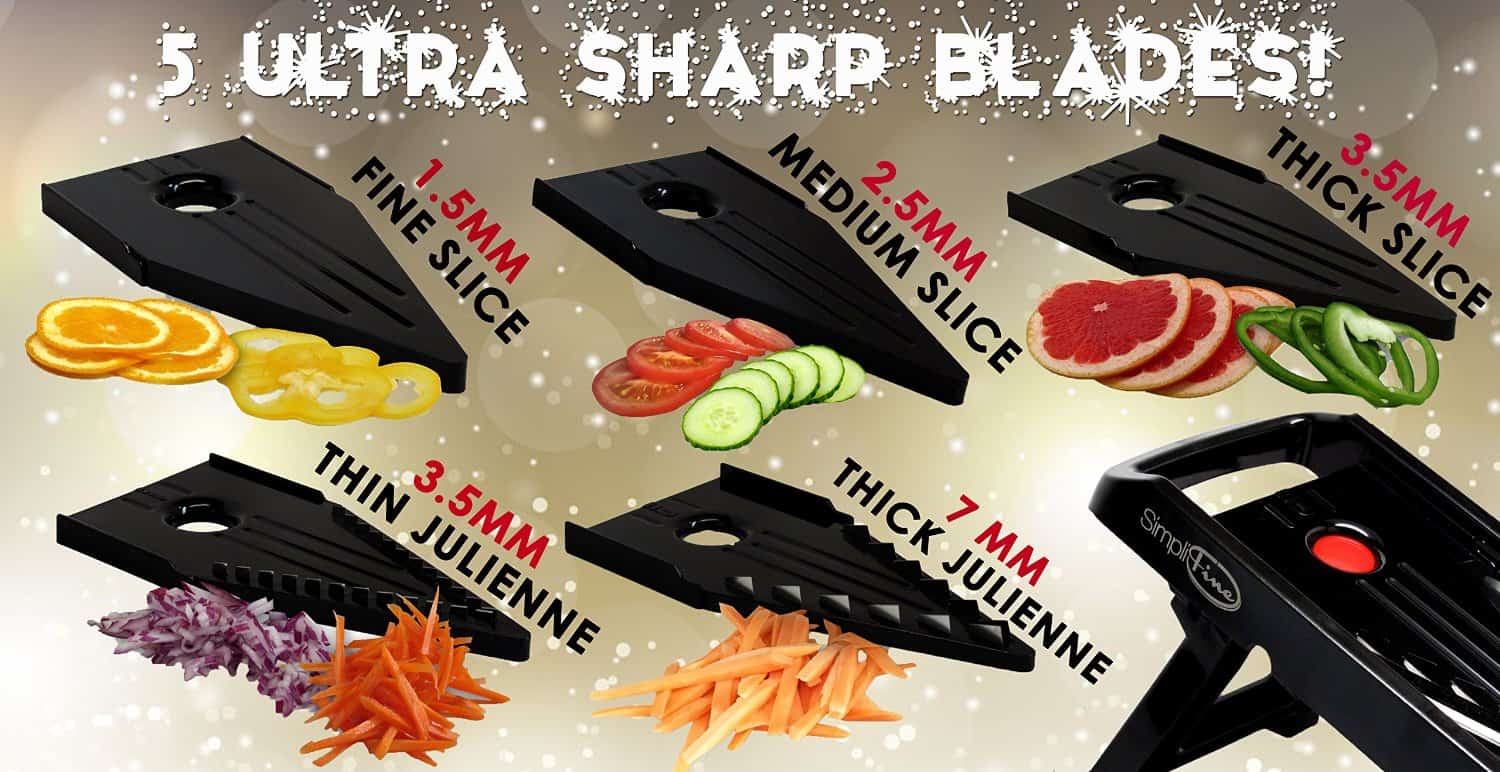 You also get a food holder that acts like a safety hat. Spike the food onto the holder and use the holder to run the food across the blade, protecting your hand. For additional protection you want to consider also using cut resistant gloves as the blade is really sharp, there is very little resistance when slicing and the blade has potential to do some serious damage if you don't take precautions.
With such a sharp blade the SimpliFine Mandoline makes slicing quick and easy, it's much quicker than using a knife and it provides consistent results in terms of slice thickness.
Note that the packaging does suggest not using this in the dishwasher to clean this, fortunately there isn't much to clean, you just have to be very careful!
Great little kitchen gadget that can be quickly stored away when not in use.
Available from Amazon UK: http://amzn.to/1RTBjRq and Amazon USA: http://amzn.to/1O8hgIY