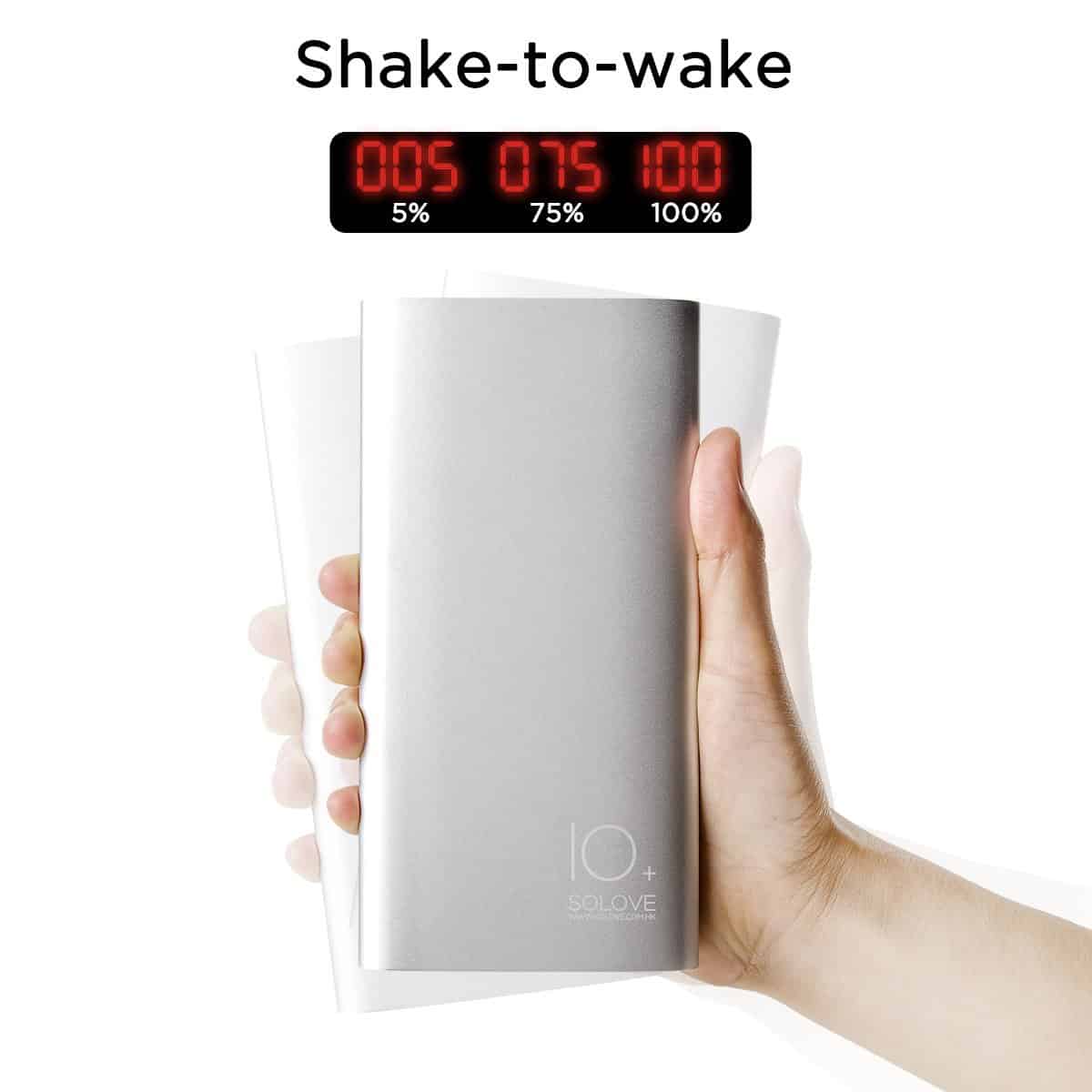 The Solove Roco 10,000mAh power bank is nice looking and available in silver or rose red (pink).
It comes with a carry pouch that also holds the included USB charging cable.  This is handy as the lovely finish looks like it might be easy to scratch, for example if you pop it in a bag with keys.
There isn't much to this, 2 USB ports on the top to charge devices and a mini USB port to charge the power bank.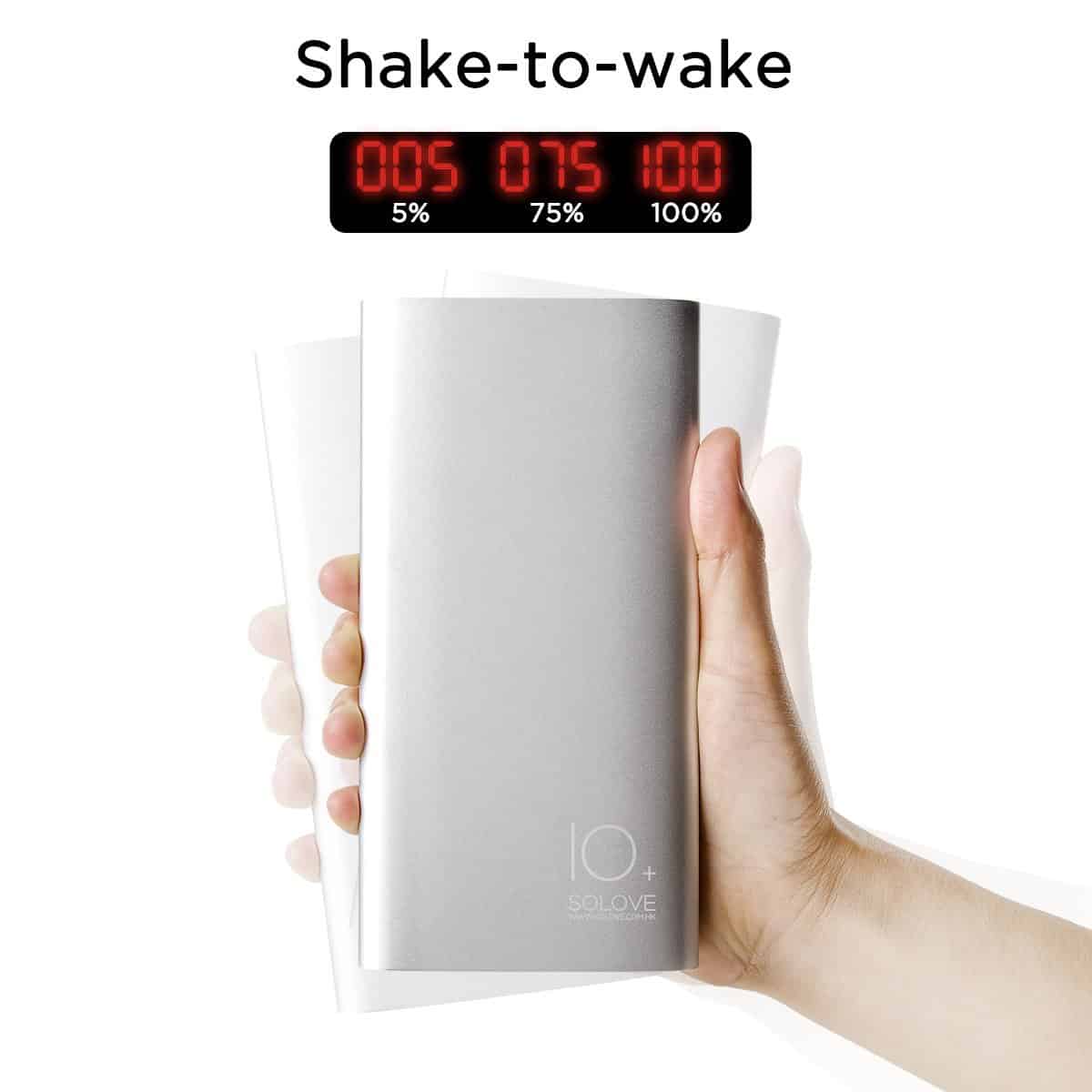 There is a cool flick to activate display that shows the remaining charge, and this updates as it charges items. Holds a large amount of power so it takes a long time to charge, you'll likely want to charge this overnight.
In the video you'll see it charges and LG G3 from 43% to 50% in about 10 minutes.
The compact size and shape make it ideal for those looking to slip it into a bag or jacket pocket.
Available from Amazon UK: http://amzn.to/1Xekkg8 and Amazon USA: http://amzn.to/1syRydF