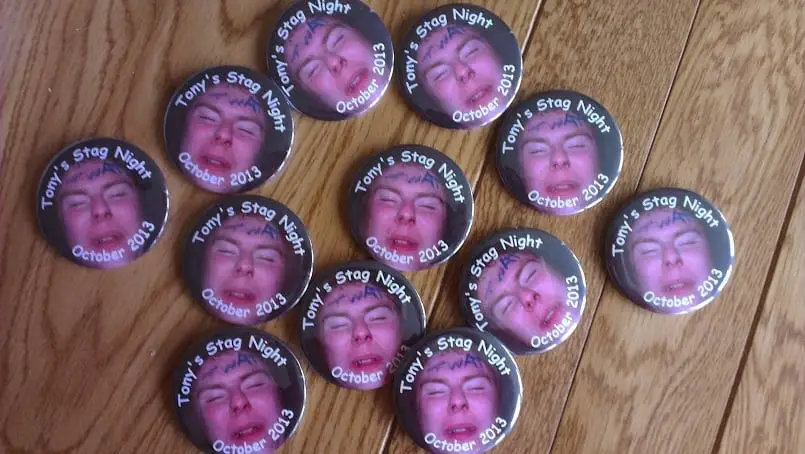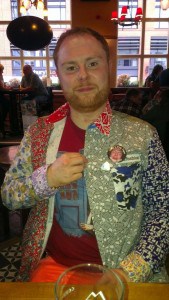 Arranging a stag do can be a blessing and a curse; on the one hand you get to torment the chap who has insisted you speak in public about him, on the other hand if it's rubbish you'll be talked about for all the wrong reasons!
Having recently had the dubious honour of arrange a stag I thought I'd share some products and services I found useful. The following stag do ideas have been tried and tested and all went down well.
Without further ado, these are my stag do ideas for you to pinch and use when arranging your own stag do.
Zombie Bootcamp – £79 per person
A fantastic stag do idea and a great way to bond a group who might not all know each other that well.  The main event for the day, a thrilling experience pitting our group against a horde of zombies.  Absolutely perfect for a stag do, although be warned you'll all be warn out by the end!  Read our in depth review: https://reviewify.co.uk/zombie-bootcamp-review/
Superman Outfit – £24
I had a vision, one that involved the humiliation of the stag throughout the day.  I then had a second vision, how great would it be to be in the middle of a zombie apocalypse…and see Superman running around battering zombies?  The outfit wasn't expensive, it was tight fitting and watching an uncomfortable, embarrassed, superman take on zombies was well worth the asking price!  The outfit survived the zombies without ripping and was perfect for the event due to it leaving the head free to wear a helmet.

Stag / Best Man Badges – £4.95 / £3.45
Something subtle for the evening out, these badges are of the same design you use to get in school for the prefect badges.  One says 'Stag' the other says 'Best Man', and the offer a nice little souvenir for both of you to remember the day.  Assuming you don't misplace them!
Customer Design Badges – £1.25 per badge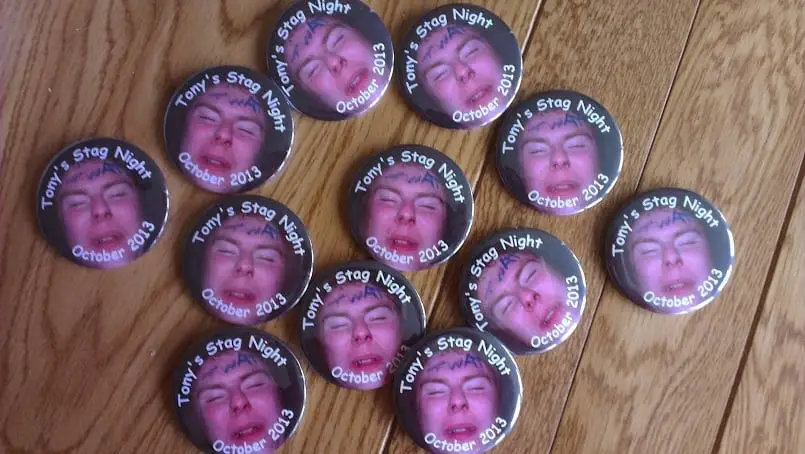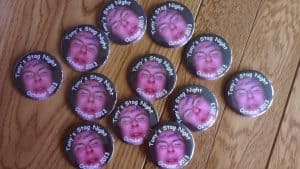 A little something for everyone that attended, custom design badges are a great idea if you happen to have a funny photo of the stag.  There are a number of websites offering the service, I used www.createabadge.co.uk and was very pleased with the result.
The website is really easy to use and you can request they email you a proof of the badge design before they go ahead with the production.  Delivery was fast and the quality was spot on, a great little extra to hand out on a night out.
Foul Fashion Shirt / Coral (i.e. Pink) Trousers – £17 / £10
Although a second fancy dress outfit was the obvious way to go, there was potential for us getting turned away.  To avoid this the main group dressed up in normal going out clothes and I placed the stag in an outfit he 
wouldn't normally pick.  The combination of a crazy shirt with hideous pink trousers (no offence to anyone reading this who thinks they look good!) was a winner.  The trousers were a little harder to source and I ended up getting them from an eBay store for a charity.  Be warned, this combination may actually cause the stag to get a lot of positive attention from women.
And of course where possible film as much as you can to create a forever lasting memory!
Alandra Gifts FRAME-STAG Photo Prop
7 new from £2.75
Free shipping
Features
Large Size Fits 2 - 4 People Inside
Write the Brides Name to Personalize
Capture & Create Fun Memories
Folds Down to Fit in Your Jeans
Perfect for Stag Nights
TwatTags Hilarious Sticker Game - Party pack - Ideal for Secret Santa, Stag/Hen do accessory, Work/Birthday party and drinking games, funny, rude, prank, joke, adult
2 new from £4.99
Free shipping
Features
High Quality Stickers (3 x 6 Designs), 2 Challenge Cards
SIMPLE game rules everyone understands
HILARIOUS fun for everyone
Split backing stickers, EASY to apply
Great ice breaker, funny Secret Santa, adult stocking filler gift or rude christmas present
Smiffys Officially Licensed Baywatch Costume
Features
Includes Baywatch Costume, Red, with Padded Swimsuit
Only available in one size
Our dedicated in-house Safety team ensure that all of our products are manufactured and rigorously tested to comply with the latest EU and American Safety standards and regulations.
Smiffys is a leading fancy dress supplier and family business with a 125 year heritage in costumes, wigs, make up and accessories.
Please note that all our Smiffys products will always come in full Smiffys branded packaging.