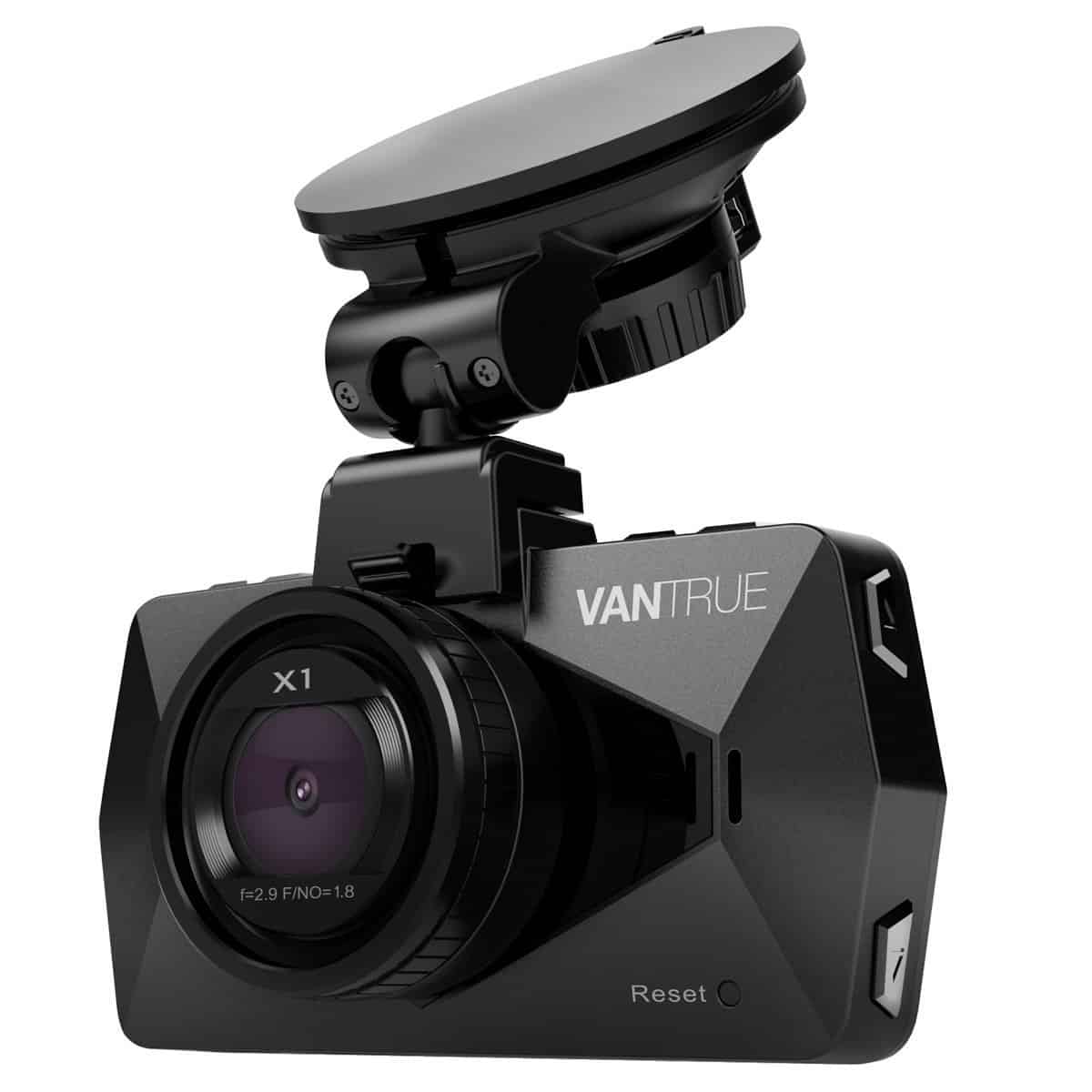 *This post may have affiliate links. For example As an Amazon Associate I earn from qualifying purchases, which means if you purchase something after clicking a link I may receive commission (don't worry, there's no extra cost to you). This helps support the work I put into the site.
The Vantrue X1 dash camera isn't the first Vantrue camera I've tried, this sits in the middle of the high end and low end models I've previously looked at.
As with the other cameras you get the brilliant Vantrue windscreen mount which powers the camera so you don't need to plug a wire into the camera itself. This makes it really easy to remove the camera from the car without worrying about unplugging it.
The power lead is also smart as it also includes a USB socket so you can still use your cars power socket to charge your mobile.
Setup is very easy and the screen gives you a decent sized menu that is easier to read than smaller screen menus I've seen on other dash cameras.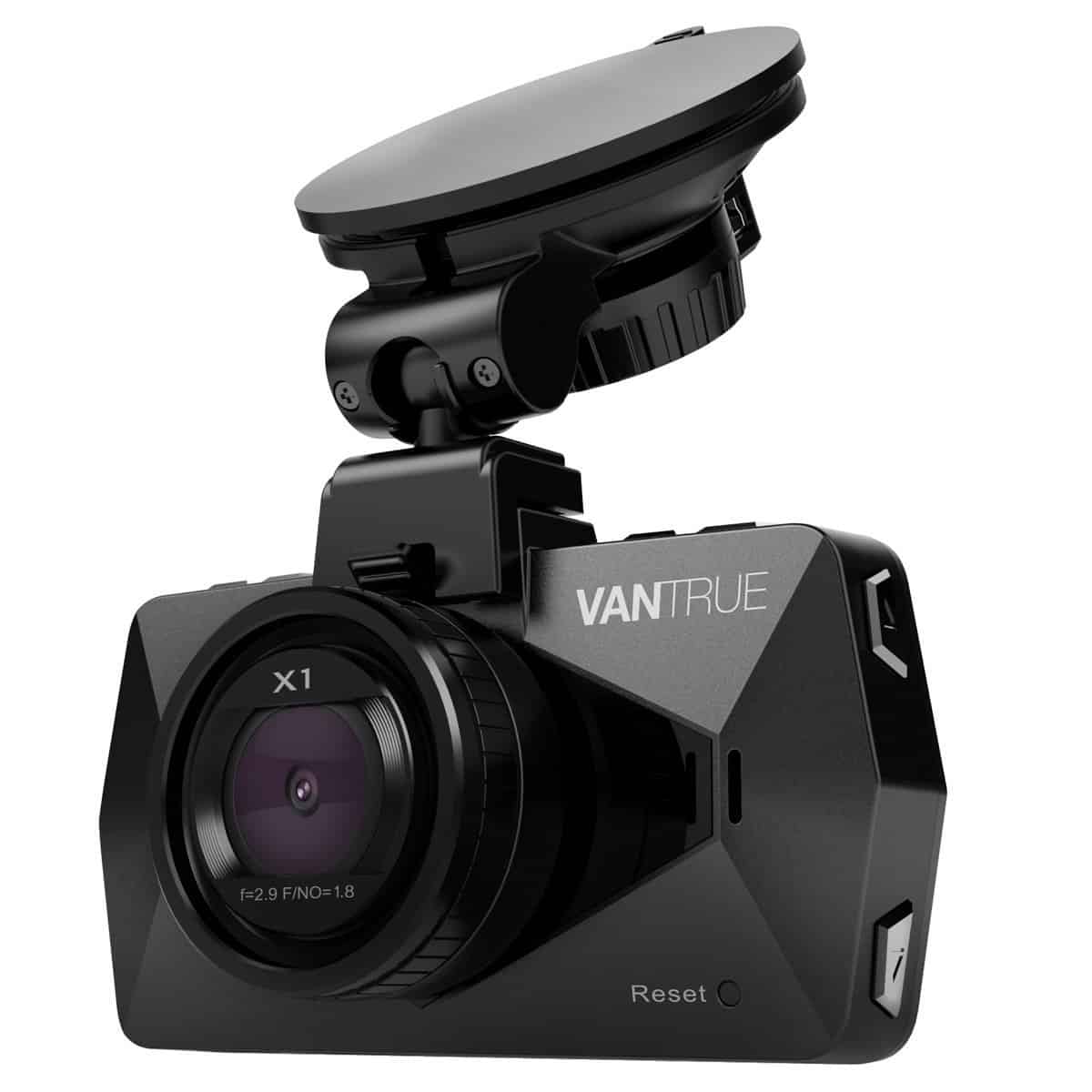 Due to the bit UI design you'll be tempted to poke the screen, unfortunately it isn't touch screen, you'll need to use the buttons to navigate around, and it's worth spending a bit of time getting everything setup, for example the date and time.
The camera has a good wide angle lens, it offers good quality footage that allows you to see across multiple lanes of traffic and you can read road signs and number plates.
It does also record audio, this could be useful if an accident happens off camera as you'll capture the sound leading up to it, for example the sound of tires screeching.
The X1 is a good dash camera, but it sits in the middle of two excellent alternatives, the lower cost, but more compact Vantrue N1 and the slightly more expensive Vantrue N2 Dual Dash Cam which offers cameras looking both forwards and backwards.
Available from Amazon UK: http://amzn.to/2d8hTIV and Amazon USA: http://amzn.to/2cUmGfW
Vantrue X1 Car Dash Camera Video Review
Vantrue N2 Dual Lens Dash Cam FHD 1080P Front and Rear Dashcams for Cars 1.5" Near 360° Taxi Uber Dual Car Camera w/Parking Mode, Front Camera Night Vision Effects, Motion Detection, Loop Recording
1 new from £129.99
Free shipping
Buy Now
Amazon.co.uk
Features
【Dual Cameras Front and Inside Recording】On dual recording mode,1440x1080 @30fps of front camera and 1280x720 @30fps of back camera record road ahead and inside simultaneously, presenting ultra-high quality and smooth video. On front cam recording, Based on HDR technology, 1920x1080 @30fps Full-HD resolution provides great sharp video quality and super night vision(FRONT CAM) with infrared light for the front cam, clearly captures the license plates as well as road sign during the day and night.
【Near-360° Solution & Heat Resistant】Stunning ultra wide angles record road (170°) and interior (140°) with virtually zero fish eye distortion. The rear cam is easily adjustable (80°vertically) for the perfect view. Based on HDR technology, this car cam inside and outside clearly captures more of the road without overexposure during the day and night. Heat Resistant- ABS resin + PC casing- When plugged in: Operates in-20°-70°C (-4℉-158℉). Easy to install and operate.
【Dual Parking Modes & Audio Recording】Automatically switch the car camera to the Parking Mode. Triggered by the Motion Detection, the dashcams for cars will automatically record a vehicle near the front of a person or object. Triggered by time lapse,the car camera dash cam will continue to take photos at a set time interval, and then automatically edit it together as a video clip. Built in microphone/speaker for sound recording without distortion, you can also turn the audio off.
【Loop Recording and G-sensor & Auto LCD OFF】Loop recording overwrites the oldest footage with the newest upon filling a card to capacity. Variable sensitivity G-sensor with Automatic Collision Detection locks video files following event. Automatic/Manual lock option. Auto LCD off after the recording begins so you won't be disturbed by another glowing rectangle on your windshield. Support up to 64GB card (not included), please format it to FAT32 first.
【18m Product Warranty w/ Optional GPS】Free for 18 months Warranty to cover any questions and email replies within 24 hours. The GPS function allows you to track speed, location, date and time into video clips, to use the GPS function, please buy a GPS mount.(ASIN:B01J5KZLQS). Perfect dual dash cam front and rear camera for cars, taxis, Uber drivers and commuters. Works with 12V and 24V vehicles, total peace of mind.