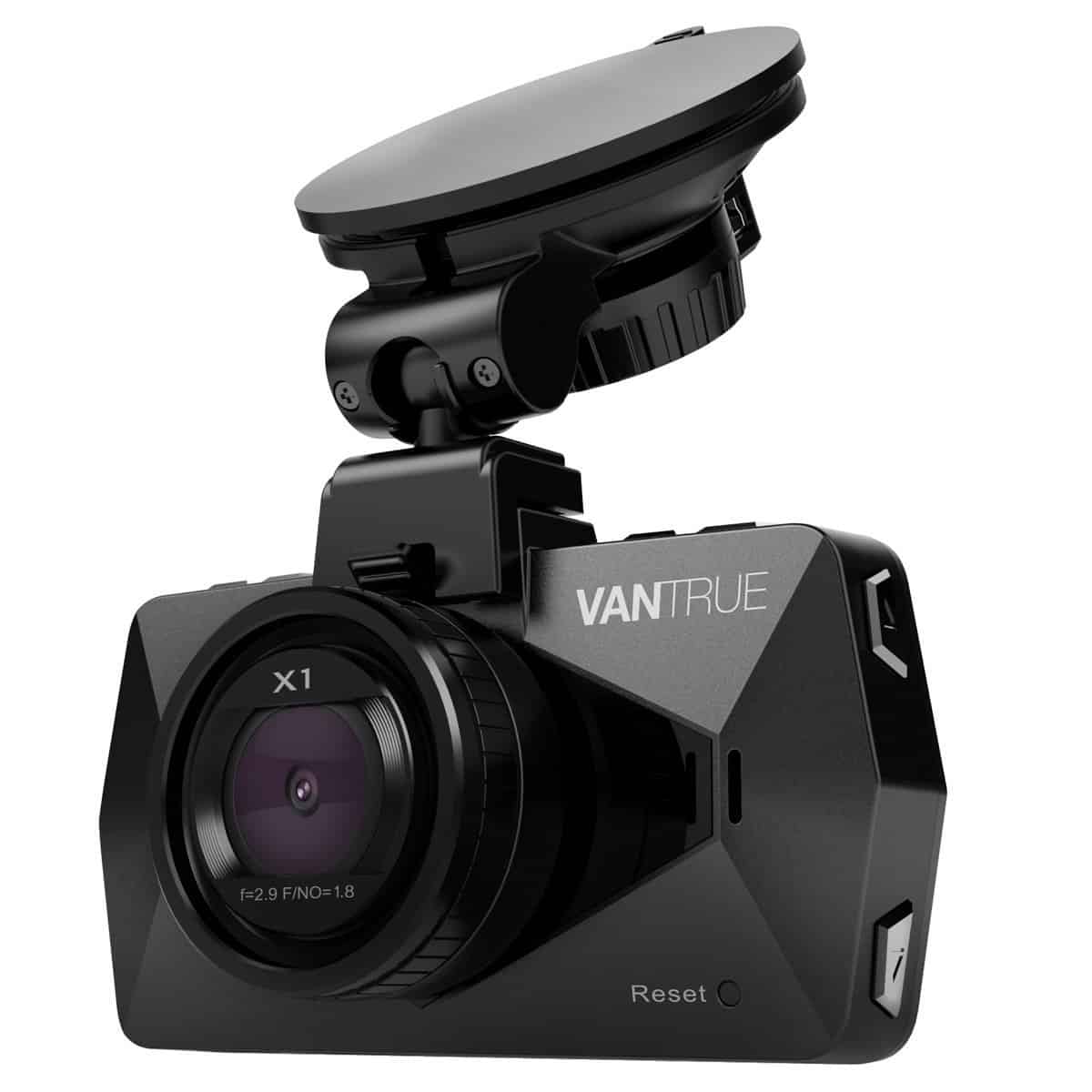 The Vantrue X1 dash camera isn't the first Vantrue camera I've tried, this sits in the middle of the high end and low end models I've previously looked at.
As with the other cameras you get the brilliant Vantrue windscreen mount which powers the camera so you don't need to plug a wire into the camera itself. This makes it really easy to remove the camera from the car without worrying about unplugging it.
The power lead is also smart as it also includes a USB socket so you can still use your cars power socket to charge your mobile.
Setup is very easy and the screen gives you a decent sized menu that is easier to read than smaller screen menus I've seen on other dash cameras.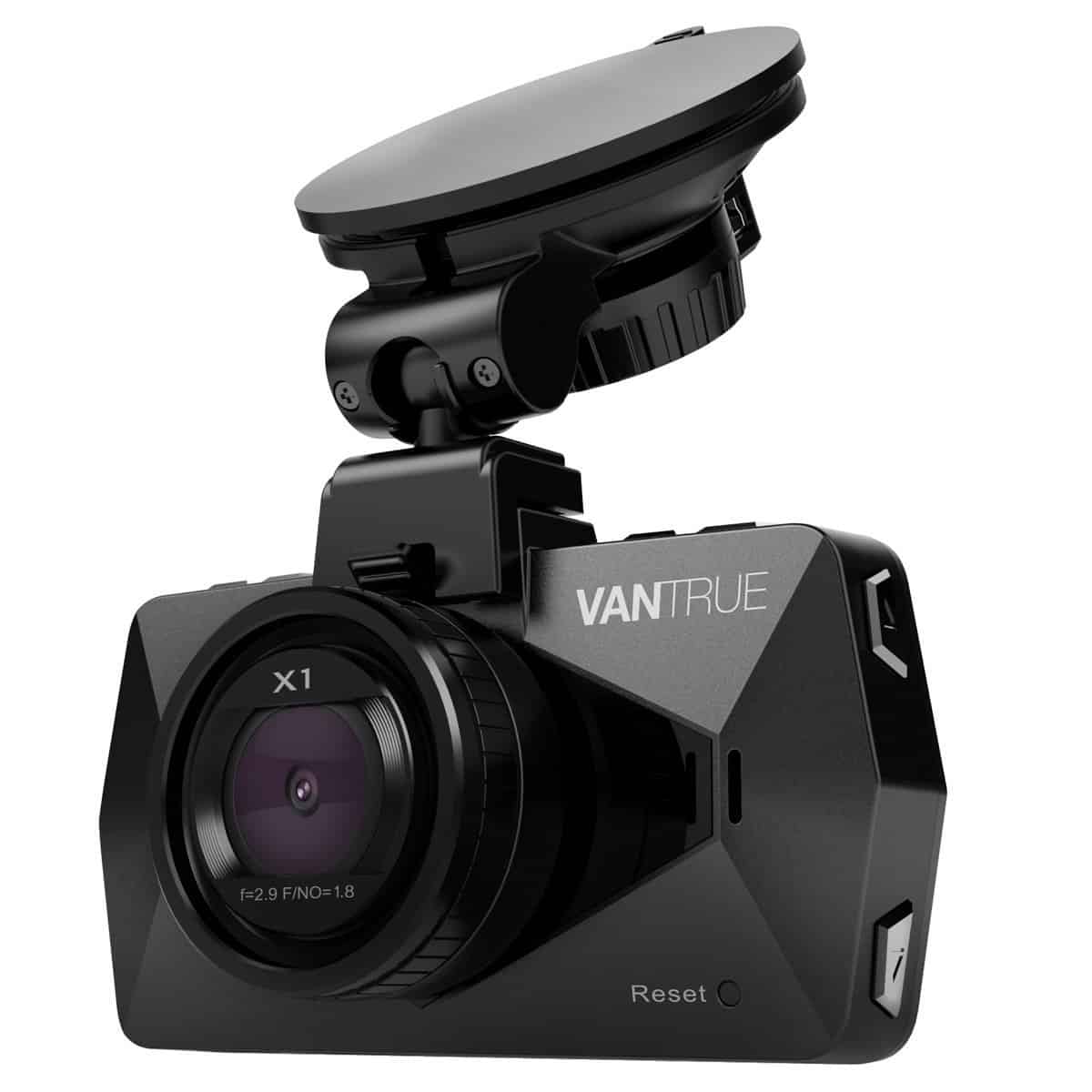 Due to the bit UI design you'll be tempted to poke the screen, unfortunately it isn't touch screen, you'll need to use the buttons to navigate around, and it's worth spending a bit of time getting everything setup, for example the date and time.
The camera has a good wide angle lens, it offers good quality footage that allows you to see across multiple lanes of traffic and you can read road signs and number plates.
It does also record audio, this could be useful if an accident happens off camera as you'll capture the sound leading up to it, for example the sound of tires screeching.
The X1 is a good dash camera, but it sits in the middle of two excellent alternatives, the lower cost, but more compact Vantrue N1 and the slightly more expensive Vantrue N2 Dual Dash Cam which offers cameras looking both forwards and backwards.
Available from Amazon UK: http://amzn.to/2d8hTIV and Amazon USA: http://amzn.to/2cUmGfW
Vantrue X1 Car Dash Camera Video Review
Vantrue N2 Pro / N2 / T2 / R3 / X3 Dash Cam Mini USB Port Car Suction Cup Mount with GPS Receiver Module for Windows and Mac - Upgrade New Version
1 new from £23.99
Free shipping
Buy Now
Amazon.co.uk
Features
【Suitable Devices】Vantrue N2/N2 Pro T2 R3/X3 Dash Cam Mini USB Port Car Suction Cup Mount with GPS Receiver Module(for Windows and Mac).
【GPS Function】With this gps mount, you can check vehicle location/speed/route on Map through Vantrue Player Software.
【More Firmly】There is a twist and turn lock on the ball joint part for you to tighten the mount.
【Easy to Install】Easy to use attach your camera to either your dashboard or windshield quickly.
【Vantrue GPS Player】Mac: http://vantrue.net/Support/detail/id/51.html Windows: https://www.evernote.com/shard/s392/sh/47936656-c057-4184-b7b7-0526c7f2b2c0/b6d09aeb71064244
VANTRUE 10ft Mini USB 12V-24V to 5V Dash Cam Hardwire Kit with Mini/ACS/ATO/Micro2 Add a Circuit Fuse Holders, Low Voltage Protection N2 Pro/N2/X3/T2/N1 Pro/X1 and other Mini USB Dash Cams
1 new from £14.99
Free shipping
Buy Now
Amazon.co.uk
Features
【Compatible 12 - 24V Vehicles】This hardwire kit connects the camera directly to the car, truck, bus, suvs, or big rig for continuous power, accepts voltage from any type of vehicles runs on 12 - 24V.
【24/7 Parking Surveillance】Directly to the battery for constant 24hrs/7days power to protect against theft when your car is in the parking lot.
【Power Supply】Directly to the ignition wire for power only so it can turn on and off with the ignition and you don't have to worry about plugging in the charger, or turning the dashcam on, or any such stuff.
【Low voltage protection】It has a smart low voltage protection system that will automatically shut off the power to your dash cam when the battery voltage drops to 11.4V or 22.8V, thus preventing it draining the battery.
【Mulitiple uses】Mini USB plug compatible with all mini usb dash cams such as Vantrue N2 Pro/N2/X3/T2/N1 Pro/X1, GPS navigator and radar detector etc, it always frees up the cigarette lighter for other devices.