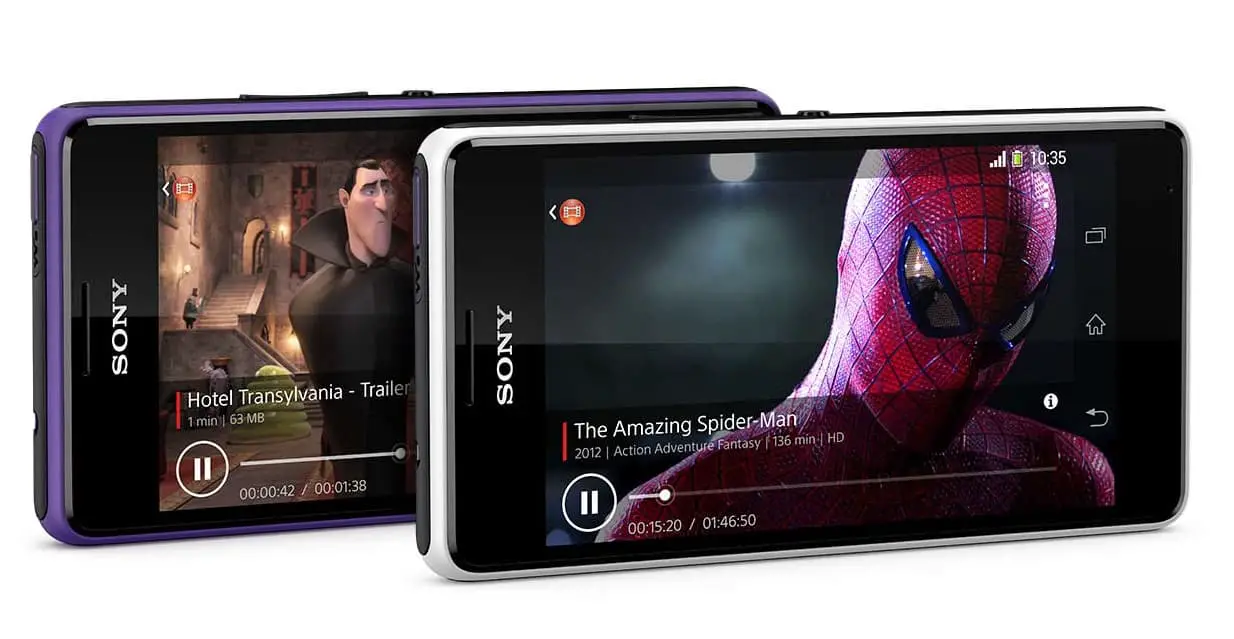 *This post may have affiliate links. For example As an Amazon Associate I earn from qualifying purchases, which means if you purchase something after clicking a link I may receive commission (don't worry, there's no extra cost to you). This helps support the work I put into the site.
The Sony Xperia E1 is the follow up to the Sony Xperia E, a great little budget phone that had a nice design but whose screen feels a little small by todays standard.  The Xperia E1 has expanded the screen and changed the design to give it the same overall look as the more expensive Xperia phones such as the Xperia M2 or Z range.
The changes give you a screen size of 4″ and it's a decent enough screen for this price point.  The phone is powered by a 1.2 GHz duel core processor which is nippy enough for everyday tasks.  Android feels smooth and you get the same Sony interface as you'd find across the Sony range.  In terms of the styling the Xperia E1 feels like a step back from the original Xperia E, it feels a lot more plasticy and is a little fatter, although it is available in a range of colours.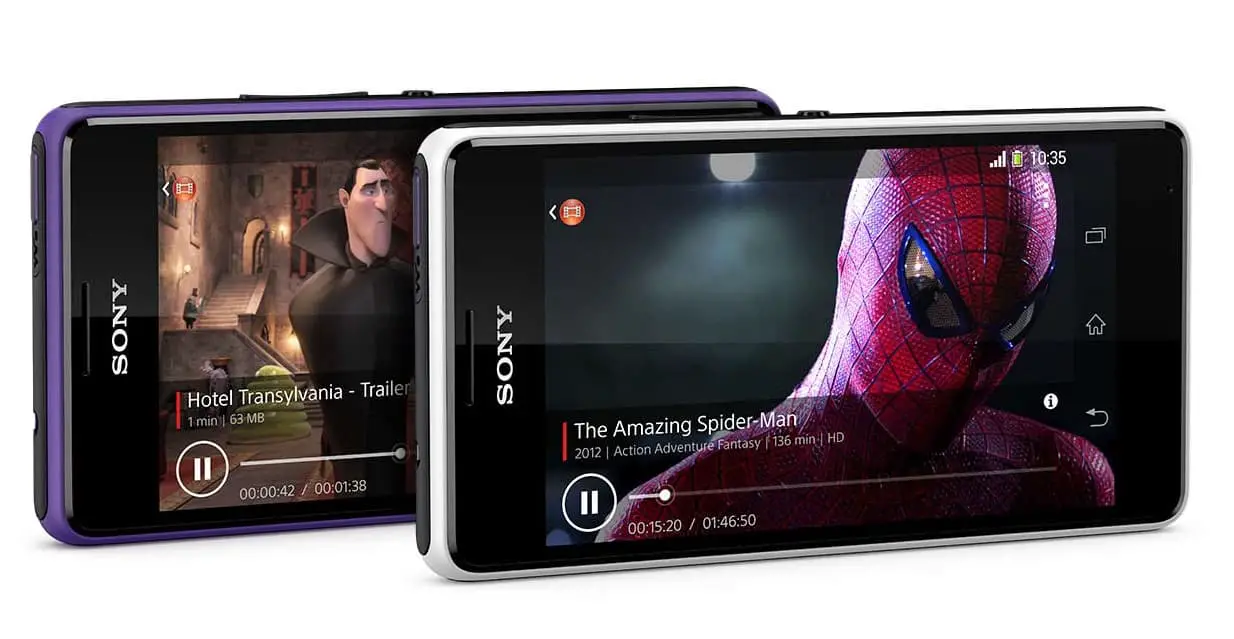 Where this differs from the rest of the Sony range is that rather than a dedicated camera button you get a dedicated Walkman button on the top of the mobile which can be used to start the Walkman app and control playback.  The Xperia E1 speaker is fairly loud, as loud as some low cost Bluetooth speakers, and like low cost speakers the Xperia E1 also suffers the same lack of bass.
Given this is a phone apparently aimed at a younger audience it's surprising there is no front facing camera for the inevitable selfies such a market would want to take.  Around the back is a 3 megapixel camera that doesn't have a flash and takes just OK photos.  Video is also just OK, you can see an example in the review video and while it does the job it's clear this mobile isn't for those who want a photo/video mobile.
Internal space is rather small so you'll want to pop a microSD card in fairly quickly, especially if you want to download any games.  Games run OK, the small screen means that for some games your hands might get in the way of the on screen action, but as you'll see in the video the Xperia E1 coped well with a racing game.
With these budget mobiles there is always trade offs.  For the cost the Sony Xperia E1 is a decent mobile that lets you do the basics.  However, if you're budget can stretch to it and you're interested in Sony phones then the Sony Xperia M2 is gives a much better all round experience.
Available now on Amazon: http://amzn.to/1t7TT9O
Original Sony MH750 Black Mobile Headset In-Ear-Stereo Wired Jack 3.5 mm Earphones Earbud Headphone For Sony Xperia Z Z Ultra Z1 Z1 Compact Z1s Z2 Z2a Z3 Z3 Compact Z3+ Z3v Z4 Compact Z4 Ultra Z4v ZL ZR Xperia C C3 C4 C5 Ultra E E1 E1 II E3 E4 E4g go ion HSPA ion LTE J L LT29i Hayabusa M M2 M4 Aqua M5 miro neo L P S SL sola SP T T LTE T2 Ultra T3 tipo TX U V acro HD SO-03D acro S Sony D 2403 Sony Tablet P S Sony Xperia Tablet S S Z Z3 Compact Z4 3G LTE WiFi
Features
Original Sony Stereo Headset MH-730 Handsfree Earphone
Standard audio plug - the MH750 connects to phone, computer or other device
A longer call - press the answer key when a call comes in and enjoy comfortable handsfree calling on the go with HD Voice
A bigger sound - a 9.2 mm dynamic speaker driver behind each earphone and advanced micro audio technology combine to deliver an impressive audio experience
Color :- Black , Warranty :- 12 months
Sony Xperia L3 5.7 Inch 18:9 Full HD+ display Android 8 UK SIM-Free Smartphone with 3GB RAM and 32GB Storage – Black
10 new from £189.99
11 used from £62.00
Features
See more of the movies, TV shows, pictures and entertainment you love with a large 5.7" HD+ display.
Unlock in a touch, with built in fingerprint sensor.
13MP and 2MP dual camera system. High-capacity 3300mAh battery
Better looking selfies with a front camera that takes pictures with background defocus and comes with a range of beauty effects.
Corning Gorilla Glass 5 for toughness and durability
Sony BA900 1700 mAh Battery for Xperia Series
Features
Original product with manufacturer warranty
high quality material long life
perfectly fit your device