Misfit Shine Activity Tracker Review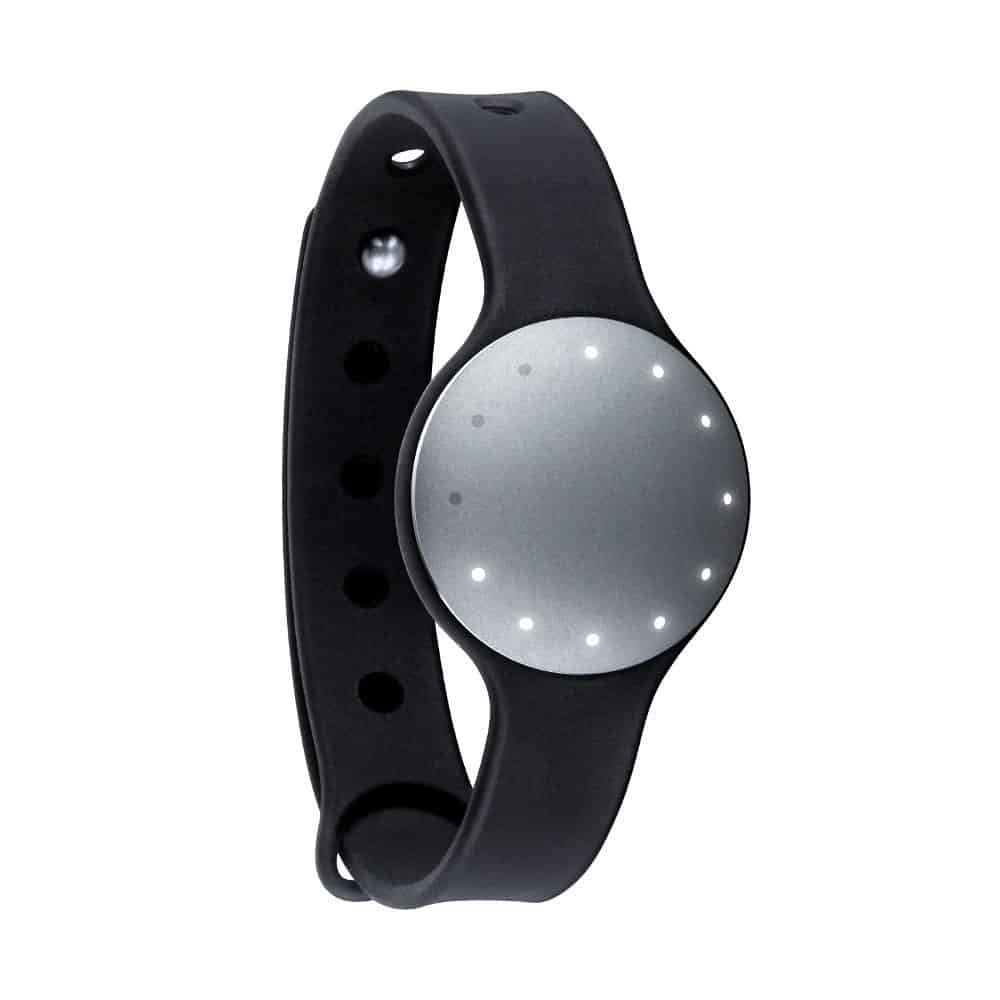 Misfit Shine Activity Tracker Review
The Misfit Shine is a fantastic looking little gadget, it's a pity they couldn't call it the 'Pebble' as that's what it resembles. In the box you get everything you need and setup is very easy, you'll have it up and tracking in less than 10 minutes.

This has been really well designed and allows you to wear this in a number of different ways. Using the provided magnetic strap you can pick between wearing the Misfit Shine on thin clothing (such as a t-shirt), around a belt loop, or on your shoe laces. Cheap generic Cialis online reviews on . The magnet is very strong and feels like it will keep the Shine easily in place. Alternatively it can be worn like a watch by popping it into the included wrist strap.

Once in place you can forget about the Shine, it's nice and light and happily sits on your arm logging your activity. A big bonus over competitors is that as this doesn't have a screen and so doesn't need need charging every day. The Misfit Shine has a user replaceable battery and no charging ports, which gives it another advantage in that it is waterproof, you can wear this in the shower or when swimming.
The companion app is really easy to use and displays data in a clear manner, but that's mainly due to the simplistic nature of the data. Unfortunately there is no integration with 3rd party products, for example the weight section requires data to be manually entered rather than accept data from smart scales already on the market.  It would be nice to see Misfit developing this app to play nice with other fitness ecosystems as at the moment this is really where the Shine falls down, it tells you about steps and sleep patterns, but nothing beyond this. For such a premium priced product so inbuilt guidance would be good, so information about sleep patterns or some explanation of the little graph produced and what this might mean for you.

Having data trapped in this app could be a deal breaker for many. Anyone serious about fitness is likely to already use some sort of app, liberating the data the Misfit Shine collects could prove very useful. If that sounds like you then this likely isn't the tracker for you as it's limited to the Shine app only.

A further drawback is that at the moment this only works with iOS devices, but if you don't have the app on your mobile because you don't have an iPhone but do have an iPad you can easily check your progress towards that days goals with a simple double tap. The Shine has a set of small lights built it which then light up to show how far into your goal you are, these can also be used to display the time (this can be switched off in the app if it's not required). Data can then be synchronised with the iPad for full viewing.

This is a really easy to use activity tracker that looks fantastic and once put on can be completely forgotten about. However as great at it is the Misfit Shine is let down by being Apple iOS only (make sure to checkout if your iDevice is compatible before buying).  To really shine Misfit need to mark an Android app available and build in importing/exporting data with other fitness services.
If you are a casual fitness person like me this is useful to see when you're active and to remind you to get more active. If you're a serious fitness person it's likely you'll view this as an overpriced pedometer.
Available to buy from Amazon: http://goo.gl/bFC82I
ASWEE Fitness Trackers - Activity Tracker Watch with Heart Rate Blood Pressure Sleep Monitor, Calorie Step Counter Waterproof Watch for kids Women Men Compatible iPhone and Android Smartphone
10 new from £14.99
3 used from £13.10
Free shipping
Features
ASWEE Heart Rate and Blood Pressure Monitor Watch - We are always looking for products that can help us make life easier and smarter. ASWEE fitness tracker monitors dynamic heart rate, blood pressure and comfortable wearing on the wrist,and with affordable price,being a very good gift for friends and family members to help them Stay Active and Stay Healthy.
All-day Activity Tracker Watch - Our health tracker watch can accurately track your steps, distance, calories burned and active minutes. You could know well your activity in real time (like walking, running, cycling, and hiking). One-hour default interval, sedentary alert reminds you to move for refreshment. Our activity watch helps you stay motivated and maintain a healthy lifestyle.
Smart Notification Watch - Receive call and message notifications and alarms on your wrist so that you never miss things that matter(Facebook, WhatsApp, LinkedIn, Instagram, Twitter etc.) . When meeting or dealing with other things. Hang up the phone call directly or mute through the smart watch.
Waterproof Fitness Tracker - With IP67 waterproof performance, you can wear it when you wash your hands or swim. Track your movements in the run mode via connecting your phone to get real-time statistics such as time and distance on the track. Pairing your fitness watch with your App will increase your training efficiency.
USB Charging Port Pedometer Watch - With USB Charge, No extra cable hassle, simply remove the straps and insert the USB connector into any USB port. Last for 6-8 days after 1-2 hours fully charging. We make our products conscientiously to ensure the quality of products. But in case of any unsatisfactory situation, Please contact us(Go to Your Orders, find the order ID in the list, and click Contact with us)We will try our best to solve your problem and let you have a great shopping experience.
Fitbit Charge 4 Advanced Fitness Tracker with GPS, Swim Tracking & Up To 7 Day Battery, Black
17 new from £112.99
Free shipping
Features
Battery Life: Up to 7 days
Compatibility: Compatible with iOS 13 or higher & Android OS 8.0 or higher
Built-in GPS: With built-in GPS, leave your phone behind and explore the outdoors with pace and distance on your tracker and see a workout intensity map showing your route and effort in the app when you're done
Active Zone Minutes: This feature alerts you to which heart rate zone you're in so you can see if you're working hard enough to reach your goals
Sleep Stages & Score: Charge 4 tracks your time in light, deep and REM sleep stages and gives you a nightly Sleep Score in the Fitbit app, so you can better understand your sleep quality and work toward better rest
Fitness Trackers- Activity Tracker Watch with Heart Rate Blood Pressure Monitor, Waterproof Watch with Sleep Monitor, Calorie Step Counter Watch for kids Women Men Compatible Android iPhone Smartphone
1 used from £10.52
Free shipping
Features
ASWEE Heart Rate and Blood Pressure Monitor Watch - All day realy time heart rate to better track calorie burn, optimise workouts and uncover health trends that inspire you to make moves on your health and fitness goals. It is such a product that helps you better record sports and health and make life more lovely.
All-day Activity Tracker Watch - The fitness tracker can record your daily activities, durations, steps, distances to estimate burned calories. Sync and analyze your sports data with the FREE "FitPro" App on the phone. This fitness tracker watch can motivate you to achieve your training goals.
Smart Notification Smartwatch - After connecting the smart phone, fitness tracker will inform you in vibration in case of receiving the incoming call, e-mail, SMS, SNS (Facebook, Twitter, Instagram, WhatsApp, etc.) and other messages. Smart Watch can receive the instant message quickly. When you have it, you won't miss any message.
Waterproof Fitness Trackers - ASWEE Bluetooth fitness tracker can cope with daily waterproof requirements, such as washing hands without taking it off but can't diving and swimming. Compatible with most iOS 9.0 & Android 5.0 above smartphones to connect by bluetooth.
7-10 Days Battery Life - Equipped with high-efficiency chip, the fitness tracker can automatically identify the using status and allocate energy consumption reasonably under the intelligent power-saving algorithm, bringing you the excellent experience of 7-10 days battery life on a single charge.