The first thing you'll notice about the Leagoo Lead 6 mobile is the bright neon colouring. It's available in a range of colours, we had the red/pink version in for review.
The Lead 6 is a duel SIM mobile, with the back being removable to give you access to both SIM card slots and battery compartment.
When powered up you'll find it runs the rather dated Android 4.4.2. The overall interface is a little different to other Android mobiles, the app tray has been removed and so all your apps are spread across multiple screens.
These screens are bookended by two shortcut pages, on the far left is a music player, on the far right is a photo viewer.
As ever with budget mobiles the manufacturer has to keep costs down and the means you'll have to make some compromises when buying this very low priced handset.
In general use the handset is OK although it can feel a little sluggish/laggy at times. The front facing 2MP camera is only useful for video calling, the rear 5MP camera produces poor, washed out, results.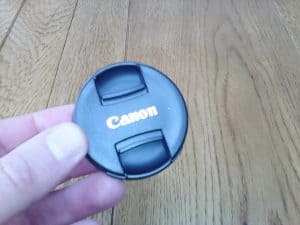 Surprisingly the Lead 6 actually managed to run both Asphelt8 and Modern Combat 5, although playable they didn't run brilliantly, so not a mobile for those who love graphically intensive games.
The 4.5 screen is OK, the small screen size means your hands will likely get in the way when gaming using on screen controls, but for general day to day use it's fine.
So while you'll need to accept a number of shortcomings with the Lead 6 what you'll end up with is a really low cost Android mobile that can do the basics and would perhaps be perfect as a second festival phone.
Available from Amazon UK: http://amzn.to/2la25eH
EASYSMX Leagoo Lead 6 Android Mobile Video Review

10m Training Lead for Dogs & Puppy, Long Line Leash With Padded Handle For Recall/ Obedience Training (Orange and Black)
Features
PREMIUM QUALITY - Made of strong nylon and durable metal hook, the material of dog lead is smooth, soft and comfortable for dogs. Equipped with fasten tape and bag to help store and carry
UPGRADED PADDED HANDLE - The training lead for dogs is designed with a foam padded handle which is soft and comfortable. It can help protect your hands from hurting while dogs are pulling
SIZE - Width:0.98inch / 2.5cm; LENGTH: 33feet / 10m, the dog lead is long enough for you to teach your dog recalls and other obedience skills. Perfect for them to run freely and safely in the backyard, park or beach
SWIVEL-STYLE METAL HOOK - This long line dog lead has a 360 degree rotation metal clip hook which can easily attach to your dogs' own harness or collar and allow them to play safely
WIDE APPLICATION - Tested to over 100kg pull force, the training lead for dogs is suitable for dogs of different sizes like Samoyed, Teddy, Husky, Rottweiler, Alaska, Chihuahua, Schnauzer, Miniature Pinscher, Golden Retriever, German Shepherd, Tibetan Mastiff and other breeds
Julius-K9 216GM-S1 Color and Gray Super-Grip Leash with Handle, 20 mm x 1 m, Black-Gray
1 used from £7.67
Free shipping
Features
In appearance it harmonizes with the Color & Gray collars and belt harnesses
Designed to be easy to hold and not to become slippery in wet weather conditions
The rubber threads woven into its material ensure optimum grip
Available in a range of lengths, with or without handle and in various colours
Made from extra strong and durable but comfortable to hold material
LINDY 36730 0.2 m Anthra Line USB 2.0 Type A to Micro-B Cable - Black
2 new from £1.58
Free shipping
Features
Professional choice USB 2.0 Type A to Micro-B cable for commercial and high performance AV and IT installations
Supports data transfer speeds up to 480Mbps
Robust PVC housing, nickel connectors and gold plated contacts ;
Double shielded cable, corrosion resistant tinned copper conductors
USB 2.0, 480Mbps; 10 year warranty