Pebble Time Round Review – White face edition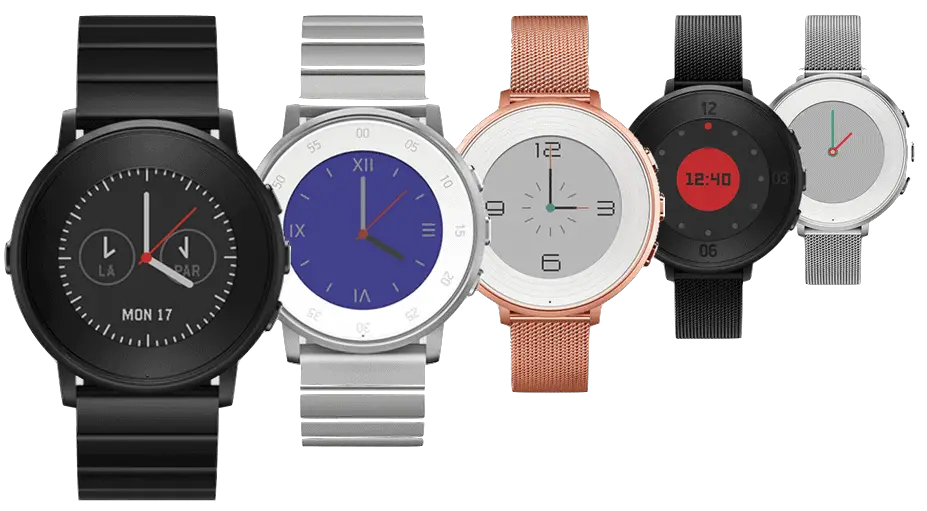 Pebble Time Round Review – White face edition
Pebble surprised everyone soon after the Kickstarter for the Pebble Time ended with the announcement that they'd developed a round version of their iconic watch.
To ensure Kickstarter backers weren't put out by this they allowed backers to order the round at a discounted price, and if you didn't like it you could send it back for a full refund.  If you did like it you could send the other Pebble back for a refund.  Or you could keep both!  Pebble did well to come up with a solution to ensure customers were not unhappy about the sudden introduction of the new round watch.
Like the previously reviewed Pebble Time Steel the Pebble Round has the same slick interface, although it's been modified to better fit the round watch face.  The design is certainly the most watch like so far, it's beautifully thin and light, very easy to forget you have it on until it notification vibration happens to buzz.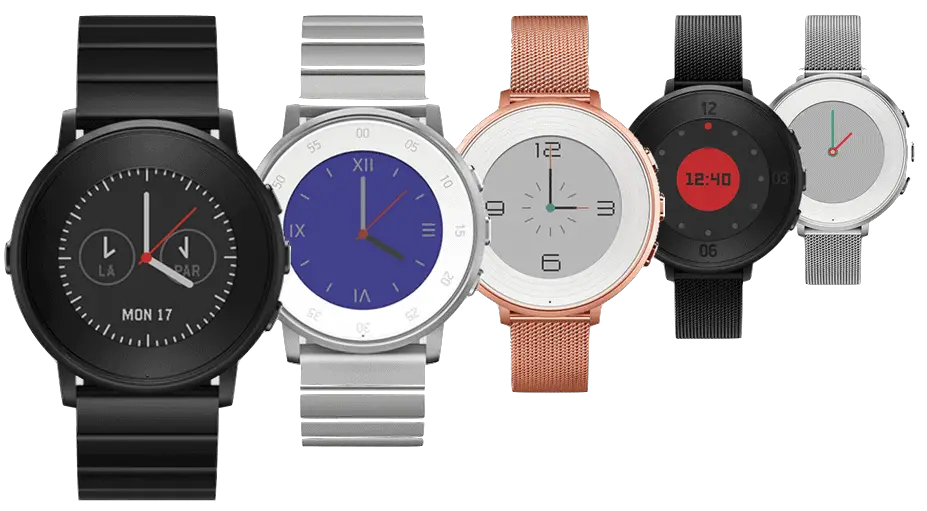 There are a range of colours available, on review is the white face edition.  Although it has many similarities to the Pebble Time Steel there are some key differences: Battery life is now around 2 days rather than 7 days; the white watch face makes the screen look really dark.
Setup was very simple, just follow the guide in the Pebble app.  Notifications are still handled very slickly and there are a range of watch faces available.  The white face itself had the standard watch numbers around it (5, 10, 15 etc) and these were completely redundant if you happened to pick a digital watch face rather than analogue one.
Pebble have stuck to the same button layout of one on the left and 3 on the right, they are very subtle and the slim profile of the watch ensure you can wear this without it causing problems with tighter clothes, such as shirts.  A handy feature is the ability to add a short cut to the right top and bottom buttons, for example quickly jumping to the music control screen.
Apps are also available, Misfit for fitness tracking, Leaf for Nest thermostat control, there are loads available.  The new Pebbles do away with the limit on the number of watch faces and apps, instead using a smart system that automatically installs and uninstalls apps.  Don't use on for a while and while it still appears on the Pebble it isn't actually installed, when you run it the Pebble with install and open it up.  Very smart.
Voice replies are also present and correct, allowing you to respond to messages using only the watch rather than having to dig out your mobile.
Pebble get a lot right with the Round, unfortunately the big issue, at least with the white variant, is that the screen is really dark and hard to make out.  Here you find generic Accutane price comparison for US cutomers. Wtih the Pebble Time Steel the watch can be easily glanced at to check the time, but this wasn't always possible with the Round as the screen was just too dark to see.
There were also occasions where the backlight didn't come on immediately, even when flicking the watch to activate the light.
Great design, but a disappointing screen, backlight and lower than normal (for Pebble) battery life means this is one only for those who really want a slim profile watch.  For everyone else the Pebble Time Steel would be a better option (or potentially Pebble Round V2).
You'll often find Pebbles sold on Amazon UK: http://amzn.to/1hEvVDy and USA: http://amzn.to/1WQyJ0r

VitaLink 02-050-105 10L Clay Pebbles Bag
4 new from £7.84
Free shipping
as of 20/05/2021 11:54 am ⓘ
Features
Extremely stable in both pH and EC which helps to prevent excess acidity build up
Fantastic root aeration from tumbles surfaces which won't cut delicate roots
Strong structural integrity means that they are less likely to break and compact, which can lead to blocked dripper systems
Perfect for using in Flood and Drain systems, Multi-pot systems and drip-fed systems
Pre-washed to aid stability
Specialist Aggregates ® - 25 White, Flat Glass Pebbles/Nuggets/Stones. Perfect for Pebble Painting
as of 20/05/2021 11:54 am ⓘ
Features
Paper White Ceramic flat glass stones - New and Exclusive to Specialist Aggregates
Perfect for Interior and Exterior Landscaping and Pebble Painting
Stone size: Nominal 40mm long, 25mm across and 7mm thick
Glass - Stones, Pebbles & Nuggets
Architect Specify: Flat Paper White Ceramic Glass stones from Specialist Aggregates.
ARSUK 100 Approx. Green Round Decorative Glass Pebbles / Stones / Beads / Nuggets
2 new from £4.79

as of 20/05/2021 11:54 am ⓘ
Features
CONTENT & QUANTITY: 100 pieces [500 gm] high-quality shiny crafts round decorative waterproof green colour glass pebbles/stones/beads/gems/nuggets by ARSUK, which has fascinated everybody at all times. ARSUK translucent glass pebbles are crafted of highest quality, pure and green glass material.
DURABLE QUALITY MATERIAL: Made by the real stained transparent frost-resistant glass. After preparation, it is smoothly polished carefully. These pebbles are fire & heat proof. So safely use for fire, heat, gas & also other fire pits.
USING PURPOSE: Perfect for vases, bowls, craft projects and floral. It can be used as table scatters to decorate holiday dinners, birthday parties, bridal and baby showers, graduations, anniversaries, and seasonal events! It can also be used as vase fillers in wedding arrangements, bridal bouquets, Valentine's gifts, craft projects and so much more. These attractive glass flat pebbles are a best seller in the floral supply, home decor and wedding planning industry.
COLOUR, DIMENSION AND SIZE: Crystal green flat bottomed slightly domed on one side round shaped glass pebbles each measured-approximately 17-20 mm in diameter. These pebbles are packed approximately 100 pieces per 500 gm (Approx.) net bag and secured tightly so they arrive safely and 7.5 mm thick.
BENEFITS: These green glass pebbles crafts are able to suit just about every area of decoration. It's also great for the mosaic. Our green glass pebbles are made by the real stained transparent frost-resistant glass.