Pebble Time Round Review – White face edition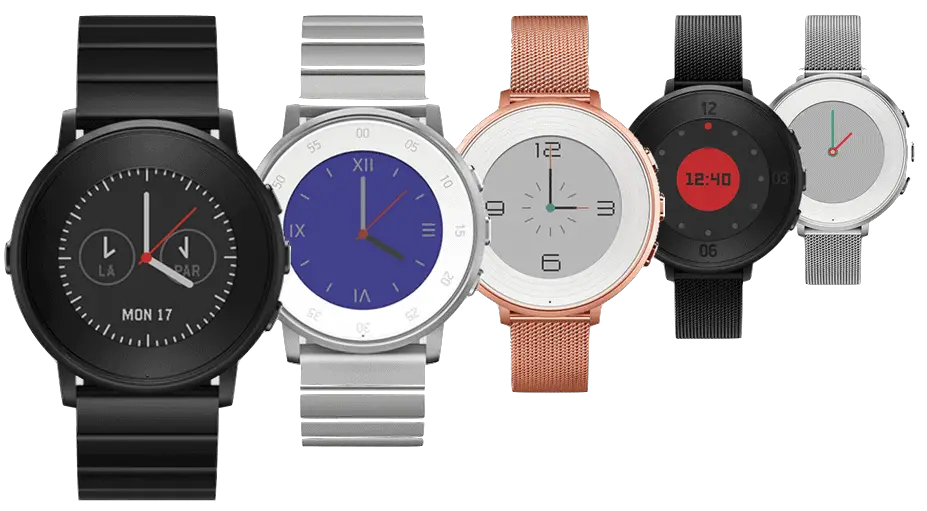 Pebble Time Round Review – White face edition
Pebble surprised everyone soon after the Kickstarter for the Pebble Time ended with the announcement that they'd developed a round version of their iconic watch.
To ensure Kickstarter backers weren't put out by this they allowed backers to order the round at a discounted price, and if you didn't like it you could send it back for a full refund.  If you did like it you could send the other Pebble back for a refund.  Or you could keep both!  Pebble did well to come up with a solution to ensure customers were not unhappy about the sudden introduction of the new round watch.
Like the previously reviewed Pebble Time Steel the Pebble Round has the same slick interface, although it's been modified to better fit the round watch face.  The design is certainly the most watch like so far, it's beautifully thin and light, very easy to forget you have it on until it notification vibration happens to buzz.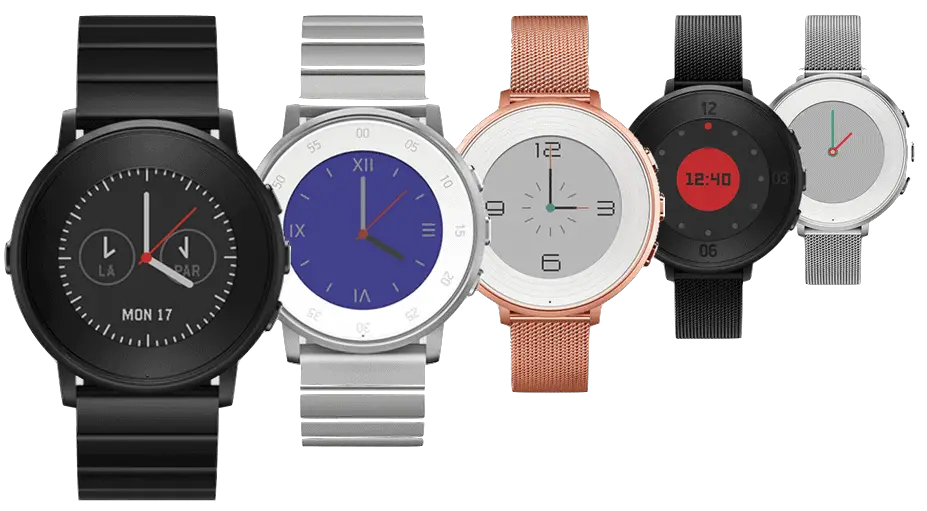 There are a range of colours available, on review is the white face edition.  Although it has many similarities to the Pebble Time Steel there are some key differences: Battery life is now around 2 days rather than 7 days; the white watch face makes the screen look really dark.
Setup was very simple, just follow the guide in the Pebble app.  Notifications are still handled very slickly and there are a range of watch faces available.  The white face itself had the standard watch numbers around it (5, 10, 15 etc) and these were completely redundant if you happened to pick a digital watch face rather than analogue one.
Pebble have stuck to the same button layout of one on the left and 3 on the right, they are very subtle and the slim profile of the watch ensure you can wear this without it causing problems with tighter clothes, such as shirts.  A handy feature is the ability to add a short cut to the right top and bottom buttons, for example quickly jumping to the music control screen.
Apps are also available, Misfit for fitness tracking, Leaf for Nest thermostat control, there are loads available.  The new Pebbles do away with the limit on the number of watch faces and apps, instead using a smart system that automatically installs and uninstalls apps.  Don't use on for a while and while it still appears on the Pebble it isn't actually installed, when you run it the Pebble with install and open it up.  Very smart.
Voice replies are also present and correct, allowing you to respond to messages using only the watch rather than having to dig out your mobile.
Pebble get a lot right with the Round, unfortunately the big issue, at least with the white variant, is that the screen is really dark and hard to make out.  Here you find generic Accutane price comparison for US cutomers. Wtih the Pebble Time Steel the watch can be easily glanced at to check the time, but this wasn't always possible with the Round as the screen was just too dark to see.
There were also occasions where the backlight didn't come on immediately, even when flicking the watch to activate the light.
Great design, but a disappointing screen, backlight and lower than normal (for Pebble) battery life means this is one only for those who really want a slim profile watch.  For everyone else the Pebble Time Steel would be a better option (or potentially Pebble Round V2).
You'll often find Pebbles sold on Amazon UK: http://amzn.to/1hEvVDy and USA: http://amzn.to/1WQyJ0r

Comfort Dermatologically tested Pure suitable for the whole family's clothes Fabric Conditioner gentle next to sensitive skin 166 Wash 5 l
22 new from £6.00
Free shipping
Features
Comfort Pure Fabric Conditioner is the UK's number one fabric conditioner for sensitive skin*
This fabric softener is hypoallergenic, dermatologically tested and gentle next to sensitive skin
Comfort's skincare research is recognised by the British Skin Foundation
This gentle, yet effective fabric softener helps to smooth the fibres in your family's clothes and keep them soft
Comfort Pure Fabric Conditioner is suitable for the whole family
Echo Dot (4th generation) | Smart speaker with clock and Alexa | Glacier White
Features
Meet Echo Dot with clock—our most popular smart speaker with Alexa. The sleek, compact design delivers crisp vocals and balanced bass for full sound.
Perfect for your bedside table—see the time, alarms and timers on the LED display. Tap the top to snooze an alarm.
Ready to help—ask Alexa to tell a joke, play music, answer questions, play the news, check the weather, set alarms and more.
Supports lossless HD audio available on select streaming services such as Amazon Music HD.
Control your smart home—use your voice to turn on lights, adjust thermostats and lock doors with compatible devices.
VELLES Pebbles for Painting Large Garden Stones White Natural Rock for Paint Rocks Marble Gravel to Decorative Stone Aquarium Decor Polished Pebble Art Scottish Cobbles for Pond - 1.9kg (40-80mm)
Features
★ HIGH QUALITY NATURAL ROCK FOR PAINTING – Stones Pebbles are all hand selected and inspected to ensure it meets our extreme quality standards. They are all cleaned so they are ready for Rock Painting right out of the bag. All the stones are 100 percent Natural White Stone, unpolished, and come in a variety of shapes. Ideal Garden Pebbles for Painting Rocks and Stones Paint.
★ WHITE STONES: The white colour is bright and ideal for painting which means you will not need a base white coat to make your colours pop!! Our White Rocks from VELLES have been picked specifically for their superior quality with Pebbles Painting in mind. Painted Rocks can be used as Home Decor or can be gifts to a family member or friend, or hidden in a park, or any public place for a stranger to find.
★ WIDE RANGE OF APPLICATIONS: Our Rocks are of superior quality and can be used in all types of arts of crafts around the home! Can be used in DIY landscaping - Garden Stones, Fish Tanks - Aquarium Stones Large or how Decorative Stones, the limits are endless in the uses! We invite you to purchase Now !!!
★ ASSORTED SIZE AND SHAPES: Each package has 1.9 KILOGRAMs (4.5 lb) of White Rocks, 9 to 15 centimeters (2-4 inch) in size. With around 5 to 10 rocks in each package! This gives you the artist opportunity for different personalities for each creation of art. Rock Painting, Garden Decorations or Aqarium Decoration Terrarium Decor.
★ HASSLE FREE 100% MONEY BACK GUARANTEE – If you are, for ANY reason not 100% satisfied with these White Pebbles simply contact us and we'll refund you. It's that simple. No return necessary and no explanation needed on why you don't like it. As a family business, we are dedicated and committed to customer service and you will be astonished by our fast respond time and fabulous service.