The PRCMISEMED PRO-F9 is the sort of finger oximeter you may have seen when visiting the doctors.
It's a small gadget that clamps on to your finger and displays real time information on a small screen mounted on top.
It's powered by 2 AAA batteries which are installed into the underside and it's powered on via the single button located on the top, next to the screen.
If you open it up before putting your finger in you'll see a pulsing red light.  The PRO-F9 automatically detects when you've popped your finger in and after a few moments your real time data will appear on the screen.
During measurements pressing the button will rotate the information on the display and also change the displayed graph type.  This is really handy if you're taking the measurements of someone else, you can get them to pop the PRO-F9 on and then rotate the screen to the data is displayed to you.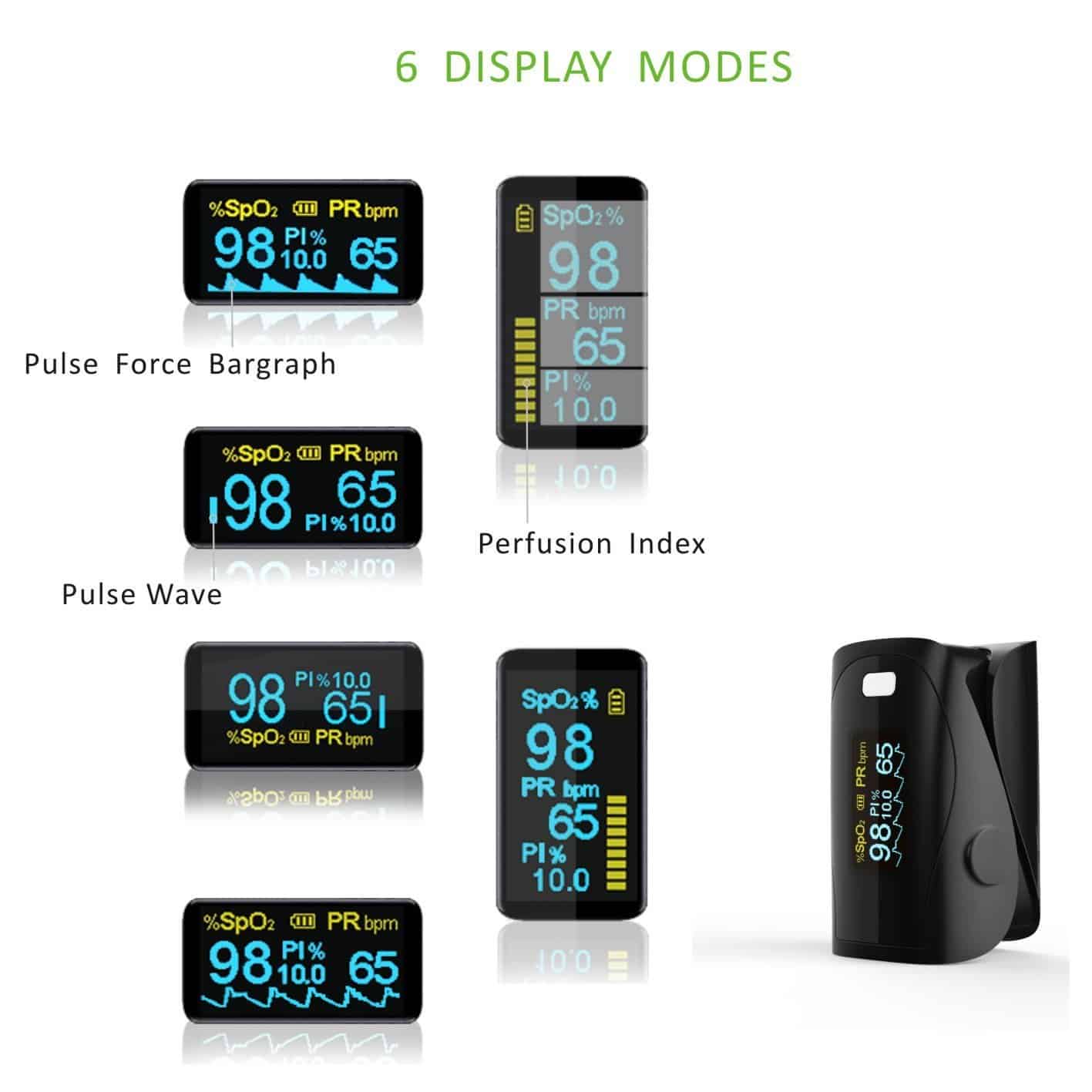 It's a simple gadget, it doesn't connect to an app or record any data, it's just for real time measurements.  As such it's not suitable for use as a general tracker, you couldn't wear this while carrying out physical activities but you could take a reading before and after.
If you're not sure what the measurements actually mean you'll need to do a bit of internet research, the included manual is rather light on educational content regarding the data this collects. Buy cheap high quality generic Viagra from online pharmacies on this page , prices will surprise you and for big packages you will get bonuses and free shipping.
This is therefore ideal for nurses or those in community care roles, or if you happen to need to monitor a relative with a simple no fuss gadget and already know what the data means.
Available from Amazon UK: http://amzn.to/2tXpVyC
PRCMISEMED PRO-F9 Finger Pulse Oximeter Video Review
Pulse Oximeter PRCMISEMED Pro Sports and Aviation Finger-Unit Spot Check Oxygen Monitor Finger with Lanyard (OLED,Black)
Features
【Simple one-button operation】The digital pulse oximeter can perform all operations with one button. The operation is simple and convenient, and it can accurately determine your SpO2 (blood oxygen saturation level), pulse frequency and pulse intensity within 10 seconds.
【Professional Series】 This is a good tool for athletes, pilots, seniors and adventurers. The large OLED screen makes it easy to read the results, and understanding your measurements will be an important step in reaching your fitness goals.
【Oxygen saturation in monitor blood】Your SpO2 level or blood oxygen saturation level can help you better understand how much oxygen is being absorbed by cells in the body. When the level drops too low, immediately use a digital finger pulse oximeter to know.
【Easy to read, accurate results】The user only needs to put one finger in the photoelectric sensor of the fingertip, suitable for sports/health enthusiasts-suitable for sports enthusiasts of mountaineering, skiing, cycling, or for measurement Anyone interested in SpO2 and pulse rate.
【Low power consumption】 It needs to be equipped with 2AAA batteries (not included in the package). The oximeter will automatically turn off the power after 10 seconds of inactivity and can work continuously for more than 20 hours.
Pulse Oximeter Fingertip, Blood Oxygen Saturation Monitor, Heart Rate Monitor and SpO2 Levels, Portable Pulse Oximeter with Case, Lanyard and Batteries
Features
Accurate and reliable: This pulse oximeter is used to accurately measure both SpO2 and pulse rate, and display it conveniently on a large LED display. You can always be sure of a reliable measurement.
New software features: 1) The function of oxygen finger monitor include PERFUSION INDEX, tells you if you are taking your SpO2 and Pulse Rate properly. 2) Auditory alarm to warn you when your SpO2 and Pulse Rate are beyond set limits. 3) Adjustable display brightness.
Easy to use: The pulse oximetry finger monitor is simple operation with one button which can be easy to take a reading and it will automatically power off after 10 seconds.
Sport/health enthusiasts: Suitable for mountain climbers, skiers, bikers, aviators or anyone interested in measuring their SpO2 and pulse rate while on the move.You should only use the pulse oximeter before or after your exercise. Also, you must remain stationary while the pulse oximeter measure your pulse and SpO2.
Complete accessories: You will get 1 pulse oximeter, 1 lanyard, 2 AAA batteries, 1 small bag, 1 user manual.
Steroplast 10 METRES OF STEROGAUZE TUBULAR FINGER WOUND DRESSING BANDAGE & APPLICATOR LARGE ADULT DIGITS 2.5CM
2 new from £5.89
Free shipping
Features
Colour - White
Size 12 (2.5cm diameter when flat) - Suitable for medium/large adult fingers
100% cotton, comfotable to wear
east yo apply using applicator
provides lasting support, highly durable