Withings Pulse O2 Activity Tracker Review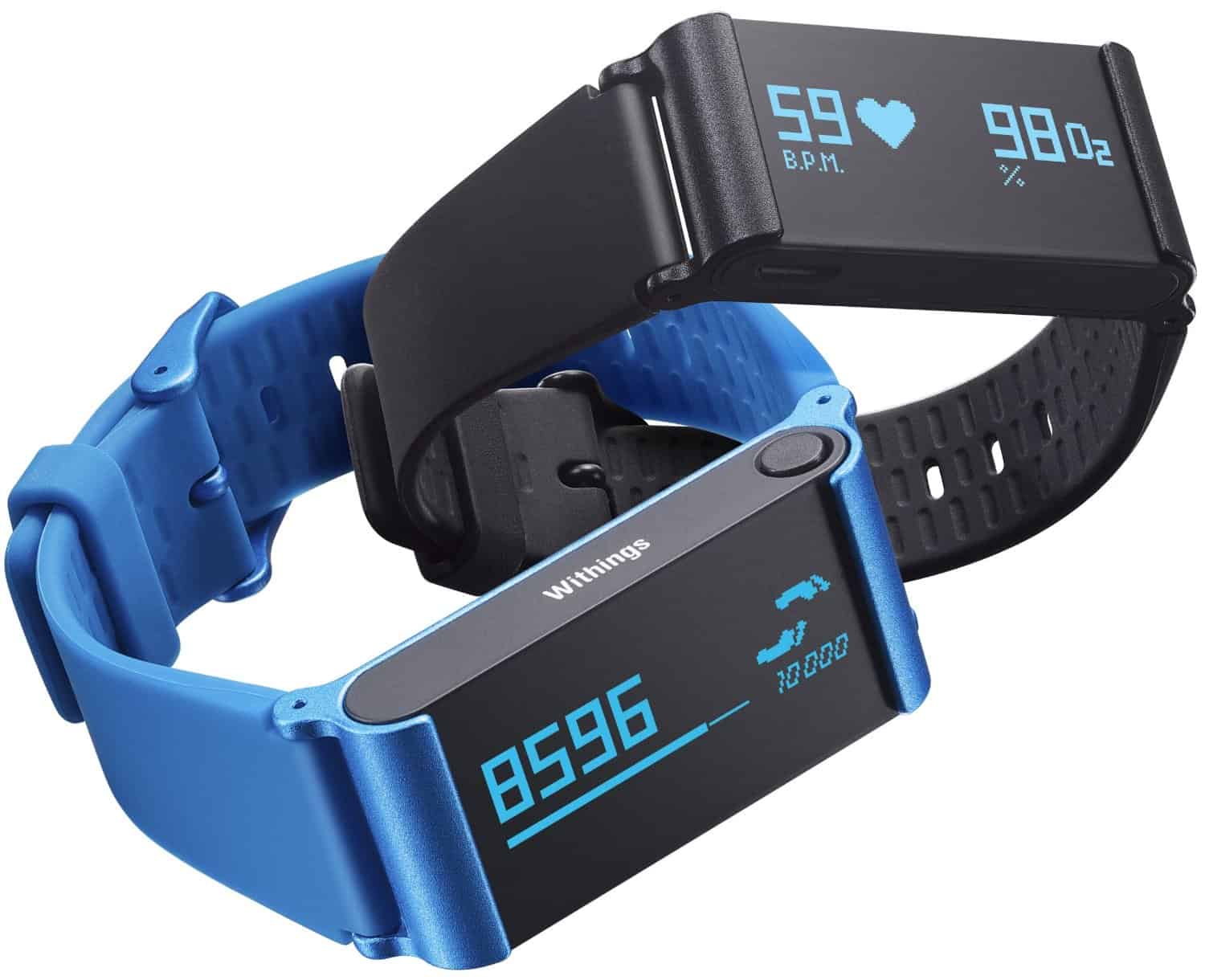 Withings Pulse O2 Activity Tracker Review
The Withings Pulse O2 joins the growing number of activity trackers available but has an additional trick up it's sleeve: it can measure the saturation of oxygen in your blood via a built in oximeter.
Provided to me for review I was impressed with what a nice, light, little unit it is and that it manages to pack a lot in to the small space:
– Front: touch screen which is used to display stats, swype between different days stats, and set the unit to sleep mode or heart rate monitor mode
– Back: Heart rate/oximeter sensor
– Top: a single button which turns the unit on/off, activates the screen and starts the syncronisation process with your mobile/tablet
– Bottom: micro USB charging point (for use with the sort of USB cable you use with a mobile)
Along with the Pulse O2 you also get a wrist strap and a holder clip (for use on a belt loop/pocket etc). The Pulse O2 clips into both easily, although in doing so you cut off access to the sensor on the rear, meaning it has to be unclipped before it can be used.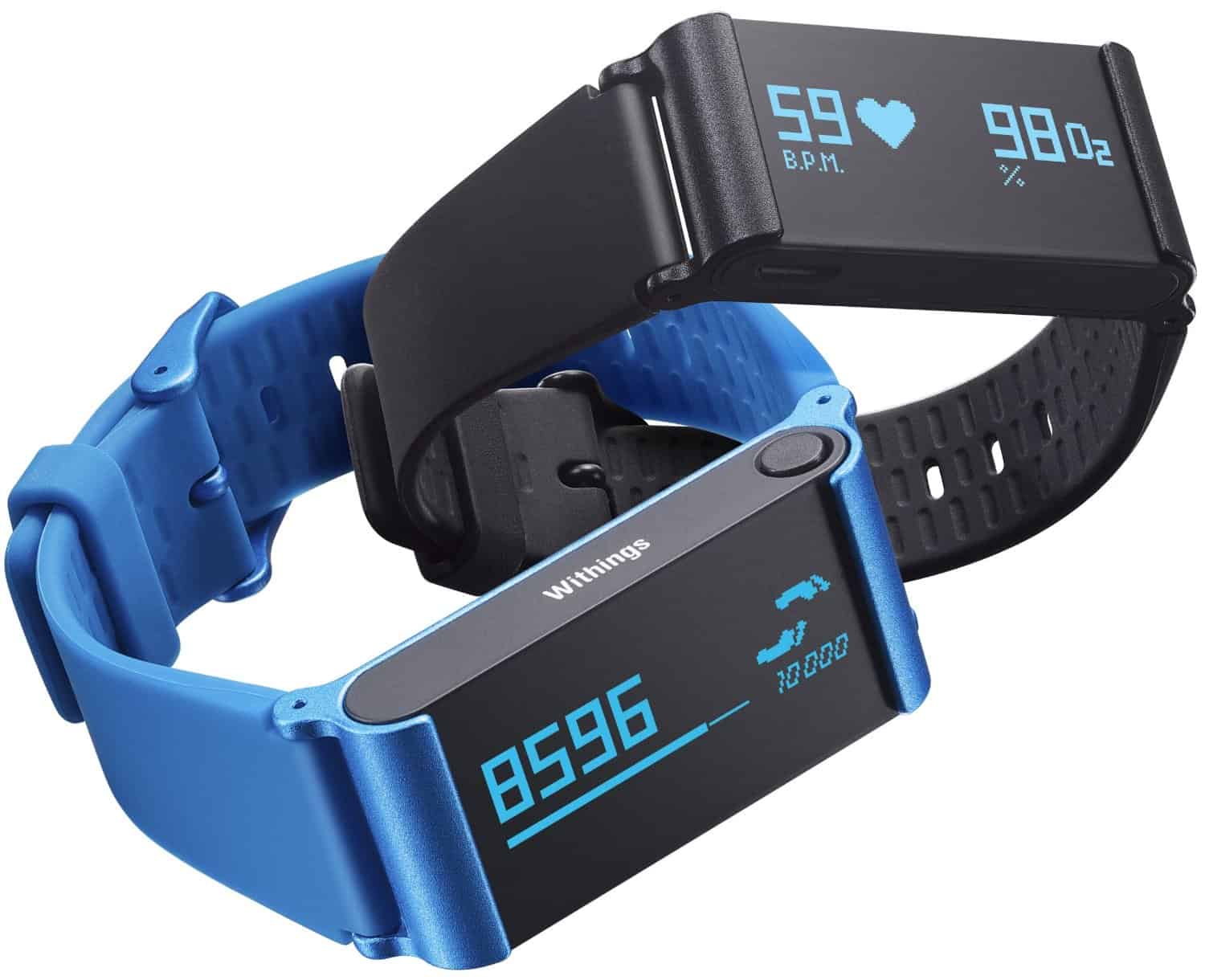 Setup was very easy and was carried out on an Android mobile. You'll need to instal the excellent Withings app, which I already had having bought a pair of Withings scales a few years ago. Follow the on screen instructions to link the Pulse O2 to your account and you're ready to get going. Note you can't use a Windows/Mac computer to perform the setup, it must be done via the Android/iOS app.
The Pulse O2 is very light, so light I forgot I even had it on until someone asked what it was (I have the blue clip which stands out if you happen to have a black suit on!). The display is very clear most of the time, it was only when stood in direct sunlight that the screen became hard to see. This isn't too much of an issue as all the collected data can be quickly synced with your mobile by manually triggering the process, or by leaving the Pulse to automatically syncronise throughout the day. The pulse does a good job of tracking walking/running, but as it's not waterproof you couldn't use it for swimming.
Battery life is excellent, on a full charge it can be used for over a week, day and night, without having to charge it. The best price for generic Cialis is guaranteed on this site , check now for yourself.
To use it at night you have to tell the Pulse O2 you're going to sleep, it's something you need to remember to do and it would be nice to see Withings develop automatic sleep tracking. It would also be good if you could reorder the menu items on the Pulse O2, allowing the screen you're most interest to appear quicker when cycling through the options (for example the sleep option is one of the last screens, I'd like to make it the second screen).
The collected data can be viewed directly on the Pulse O2 (a quick glance tells you how many steps you've done for example), which is handy, but things get a lot more interesting when you check out your data in the excellent Withings app and on the Withings website. These have both been really well designed to show you a lot of information in an easy to understand manner. Viewing tracking data activity and sleeping patterns is fascinating, heart rate and blood oxygen level less so and while these measurements add something extra to the Pulse O2 they're not essential.
As you make use of the Pulse O2 you'll unlock 'badges', giving you a sense of achievement and then setting you your next goal.
This is a really easy to use activity tracker backed up by an excellent app and website. If you already own Withings products all your data will be displayed in the app/website and you can even link your RunKeeper account to automatically import additional data.
The Withings Pulse O2 is available on Amazon now: http://goo.gl/Q3xc4q
Withings Steel HR Sport - Multisport hybrid Smartwatch, connected GPS, heart rate, fitness level via VO2 max, activity and sleep tracking, notifications
11 new from £119.99
4 used from £101.80
Free shipping
as of 12/10/2021 11:38 pm
Features
Day and OVERNIGHT Heart Rate - Enjoy heart rate tracking day and night plus continuous tracking during workouts
DAILY ACTIVITY TRACKING - Automatically counts steps, calories and distance
AUTOMATIC SLEEP MONITORING - Wake to a sleep score based on light and deep sleep cycles, interruptions, depth and regularity
MULTISPORT TRACKING -Delivers Fitness Level via VO2 max estimation | Tracks 30+ sports and maps your session with distance, elevationand pace via connected GPS
RECORD Battery Life - Spend more time moving and less time charging with a rechargeable battery that lasts up to 25 Days
Withings ScanWatch – Hybrid Smartwatch with ECG, Heart Rate and Oximeter
4 new from £249.95
10 used from £182.08
Free shipping
as of 12/10/2021 11:38 pm
Features
ELECTROCARDIOGRAM — Detect atrial fibrillation or normal heart rhythm, monitor low and high heart rate in just 30 seconds via ECG
WRIST-BASED OXIMETRY — Provides on demand medical-grade oxygen saturation level (SpO2) in just 30 seconds
HEART SCANNING — Check heart beat and receive notifications when heart rate is atypical (low or high) and if irregular rhythms are detected
HEART RATE TRACKING — Track heart rate continuously during workouts to optimize training, and monitor daily and overnight heart rate to help improve health over time
BREATHING DISTURBANCES DETECTION — Detect breathing issues during the night and identify signs of sleep apnea
Withings Steel HR - Hybrid Smartwatch - Activity Tracker with Connected GPS, Heart Rate Monitor, Sleep Monitor, Smart Notifications, Water Resistant with 25-day battery life
5 new from £150.00
27 used from £116.33
Free shipping
as of 12/10/2021 11:38 pm
Features
HEART RATE MONITORING - Maximize your workouts with continuous heart rate and in-depth reporting plus daily and overnight HR.
LONG-LASTING BATTERY - Up to 25 days battery life on one charge, plus 20 more days on power reserve mode (time & activity tracking only).
24/7 TRACKING - Automatically tracks walk, run, swim, and 30+ activities in workout mode. Connected GPS provides a map of your session with distance, elevation and pace.
WATER RESISTANT TO 50M - Steel HR is water-friendly—from automatic swim recognition to having no fear when you shower, go snorkeling, or get caught in the rain.
SLEEP TRACKING - wake to a Sleep Score based on light & deep sleep cycles, interruptions, depth & regularity.