Edifier S2000 Pro Review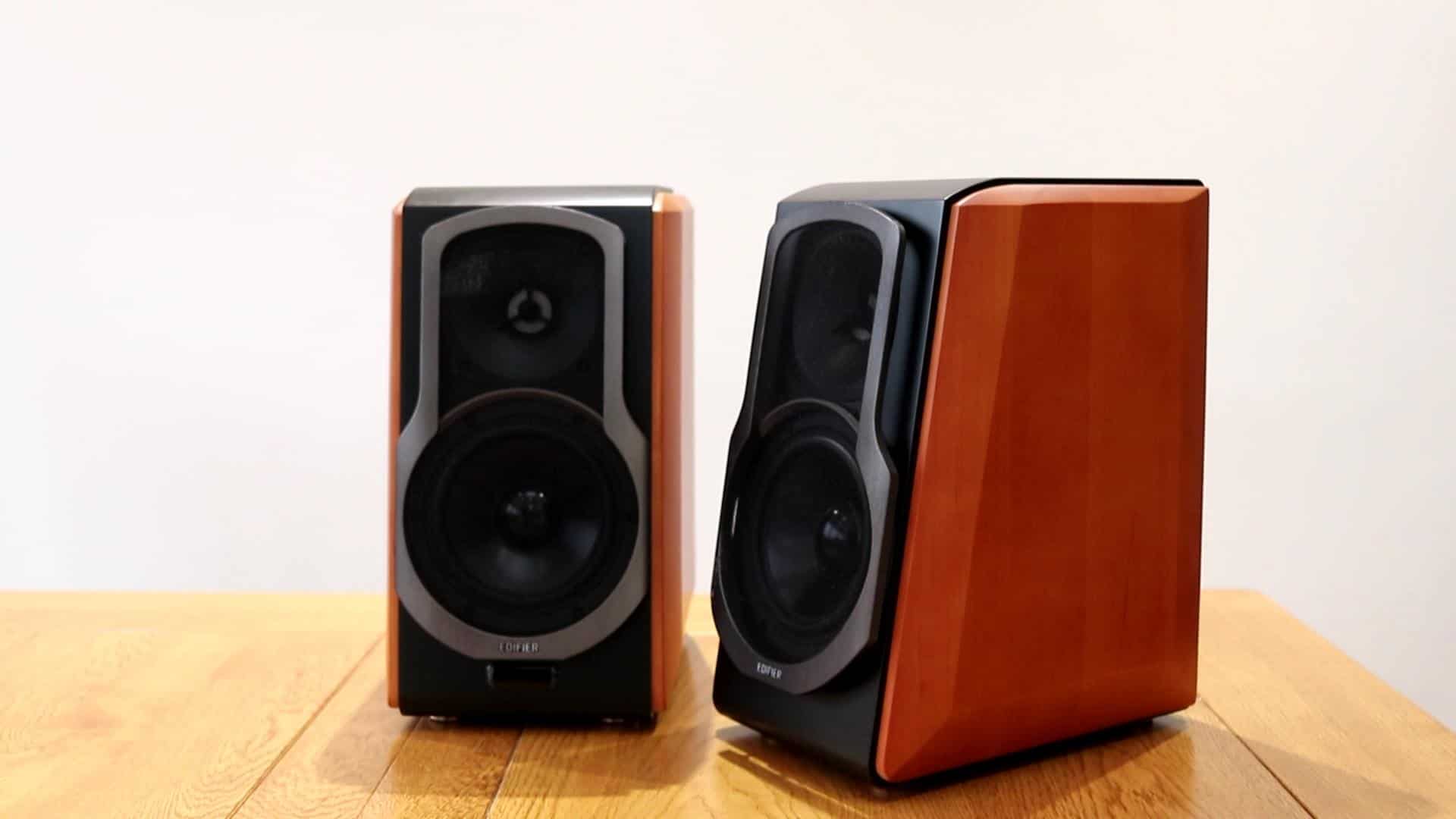 The Edifier S2000 Pro joins a long line of excellent speakers reviewed on this site.  Edifier are well known for their great speakers at a reasonable price, so what happens when you up your budget and go for their higher end equipment?
The S2000 Pro are the most expensive set of Edifier speakers we've ever reviewed.  They come well packaged and they have a reassuring weight to them as you remove them from the box.  The speakers have a nice black front with wood panel sited.  There are removable grilles that add a nice aluminum trim.  In terms of speaker specifications, Edifiers website reports:
Power output:

– L/R (treble): 12W+12W RMS
– L/R (mid-range and bass): 50W + 50W
RMS Signal to noise ratio: ≥94dB(A)
Noise level: ≤25dB(A)
Input sensitivity:
– Balanced input: 700±50mV
– Auxiliary input: 600±50mV
– Bluetooth input: 350±50mFFs
– Optical input: 350±50mFFs
– Coaxial input: 350±50 mFFs
Frequency response: 48Hz~20KHz
Tweeter unit: Planar diaphragm tweeters
Mid-range & bass driver: 5.5 inch (148mm)
Dimensions: 8in x 13.5in x 10.5in (WxHxD)
Connection cable: 5M/16.4FT
Once you've unpacked the speakers you'll find various other items included as well:
1x Active speaker
1x Passive speaker
1x Remote control
2x AAA batteries
1x Speaker connecting cable
1x 3.5mm to dual RCA audio cable
1x Optical audio cable
1x User manual
1x Warranty guide
Although billed as bookcase speakers the S2000 Pro are considerably bigger than Edifers other offerings, such as the Edifier R1280DB.  If you're planning to pop theseon a desk or TV stand be sure to check the measurements and weight capacity.  At least you don't need to worry about them being too far apart, you get a 5 meter cable to connect them together which should be more than long enough for most peoples needs.
You've an array of options in terms of connections, they're all located on the back of the active speaker and you can also connect via Bluetooth.  Sadly Edifier is yet to embrace a WiFi connection, something becoming more common at a lower price thanks to the likes of Amazon's Alexa and Google's speakers, however you could always add an AudioCast to give the S2000 some streaming smarts.
Where the Edifier S2000 Pro's massively outstrip the smart speakers is in sound quality, they offer a very full sound, with clean vocals and a good bass.  They've little problem filling the room with your chosen sound source and are as good at movies and games as they are at pumping out your favourite songs.  If you currently don't have a sound bar or are using your laptops inbuilt speakers you'll find these to be amazing, like you're hearing sound properly for the first time.
In the review video below you'll see a comparison to a laptop.  What may not come across very well is just how much nicer the Edifier S2000 were, at high volume the laptop speakers were painful to listen to, like stepping into a cold shower, whereas the Edifier S2000s provided a comfortingly warm audio bubble for my ears to relax in.
The speakers can be controlled remotely via the included remote, a much nicer remote than you get with the lower cost Edifier speakers.  This allows you to control volume, inputs (you can see which input is selected via a small display on the speakers), and skip tracks if using a compatible device.
You've got manual controls on the back of the active speaker to control volume, treble and bass, giving you the ability to fine tune the sound to your liking.  The S2000 give you a big sound witihout any distortion at high volume, they're suitable for a range of uses and they sound fantastic.
The Edifier S2000 Pro Speakers are available from:
– Amazon.co.uk: http://amzn.to/2o5kSIS
– Amazon.com: http://amzn.to/2F9t6Hx
– Amazon.ca: http://amzn.to/2sBGIso
– eBay: http://ebay.to/2ExsKJH
Edifier S3000PRO Hi Res Audio Active 2.0 Wireless Monitor Speakers with Bluetooth
4 new from £589.00
1 used from £489.00
Free shipping
as of 20/05/2021 11:53 am ⓘ
Features
Bluetooth V5.0 with QualcommaptX HD decoding
Input type: Line in, Balance, Bluetooth, Optical, Coaxial, USB
Certified HiRes, these speakers are not only feature rich but also connect wirelessly through bluetooth allowing users to position the speakers anywhere within range without connecting cables, a first of its kind for the Edifier 2.0 speaker system
Bass drivers: 6.5" (179mm) aluminum alloy diaphragm bass unit
The S3000Pro boasts a 256 watts total RMS put out by a 6.5" aluminium diaphragm bass unit and planar silk tweeters for incredible acoustic reach
Edifier R1280T Active Bookshelf Speaker System with Remote Control and Dual RCA Inputs - Black
3 new from £89.99

as of 20/05/2021 11:53 am ⓘ
Features
| | |
| --- | --- |
| Part Number | R1280T BK |
| Model | R1280T-BK |
| Color | black |
| Size | without Bluetooth and digital inputs |
Edifier R980T 4" Active Bookshelf Speakers - 2.0 Computer Speaker - Powered Studio Monitor (Pair)
8 new from £59.99
1 used from £54.67
Free shipping
as of 20/05/2021 11:53 am ⓘ
Features
CLASSIC WOOD FINISH - 100% wooden enclosures to minimize acoustic resonance, Magnetically shielded speakers
CABLES INCLUDED - RCA and 3.5mm cables and speaker wire included. Universal 110V-240V power supply.
2 X AUX INPUT - Convenient connection to any device that has a 3.5mm headphone output or dual RCA output. Connect to two devices via AUX at the same time, no plugging and switching needed.
2 YEAR WARRANTY - Guaranteed high quality and reliability with hassle-free parts and labor warranty for two years in UK.