Doubletick for Gmail adds WhatsApp lik double check marks in Gmail when sent emails have been opened.
---
TubeBuddy 'translate' tools allows content creators to quickly and easily add video titles and descriptions in multiple languages, making videos more accessible to a wider audience.
This Instagram tool DOUBLED the number of followers!
There are lots of AI writing tools available, can the ContentBot AI help kickstart a new business?
RECENT POSTS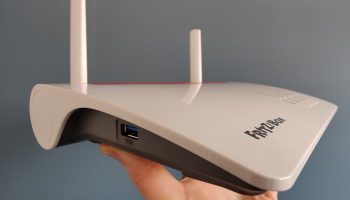 The Fritz!Box 6890 LTE is a router/modem that features a full telephone system built in. With 4 x gigabit LAN ports, 1 x gigabit WAN port, and Mesh WiFi its a formidable system that differentiates itself by offering internet via mobile networks, either as the primary connection or as a backup.
ABOUT ME
Hey! My name is Mark J Draper and I've been into technology and gadgets for as long as I can remember.
I was always the person people would ask "what do you think about this new bit of tech?" so I decided to set up this review website to help others.
I enjoy reviewing physical products and websites and hope you've found useful information.
Thanks for visiting, let's go check out some cool stuff shall we?
LEGAL INFORMATION
This site is a participant in the Amazon Services LLC Associates Program, an affiliate advertising program designed to provide a means for sites to earn advertising fees by advertising and linking to Amazon.com. We are compensated for referring traffic and business to Amazon and other companies linked to on this site. We may also do this with other affiliate schemes.